This documentation covers the setup and installation of the UpsellMaster Plugin. With this plugin, you'll be going to enjoy automatic upselling on your website saving you more time for other important things to work on. Read the complete information of this plugin right here.
Once you acquire a copy of this plugin, just follow the steps below on how to set up and install properly for it to work on your web store. Moreover, it is very simple and fast, so you don't have to worry!
Learn more about the UpsellMaster Plugin
The UpsellMaster Plugin uses a data-driven algorithm to automatically calculate suitable Upsell Candidates for each product. You can modify how your algorithm works so that you can continuously optimize your Upsell Strategy. Save hours of manual work by using this plugin which calculates the best possible Upsell Candidates for you.
How to install UpsellMaster WordPress plugin?
1. First, install the UpsellMaster Plugin on your Easy Digital Downloads WordPress website. You can either upload the plugin via File upload or via FTP into the plugin folder. After that, don't forget to Activate the plugin on the Plugins Page.

2. After that, the plugin will automatically calculate product Upsells for you. Just go to Upsells > Products > Recalculate All Upsells.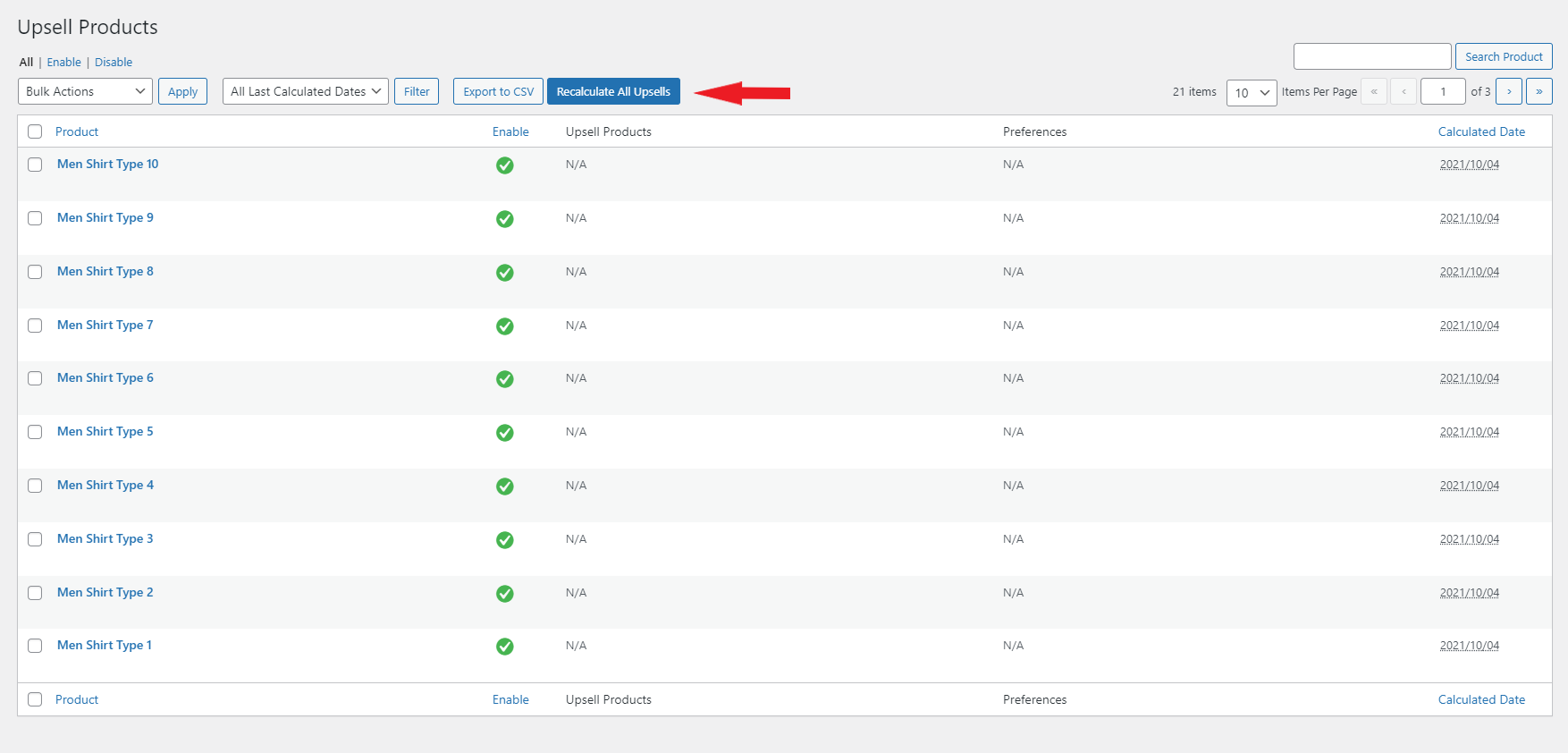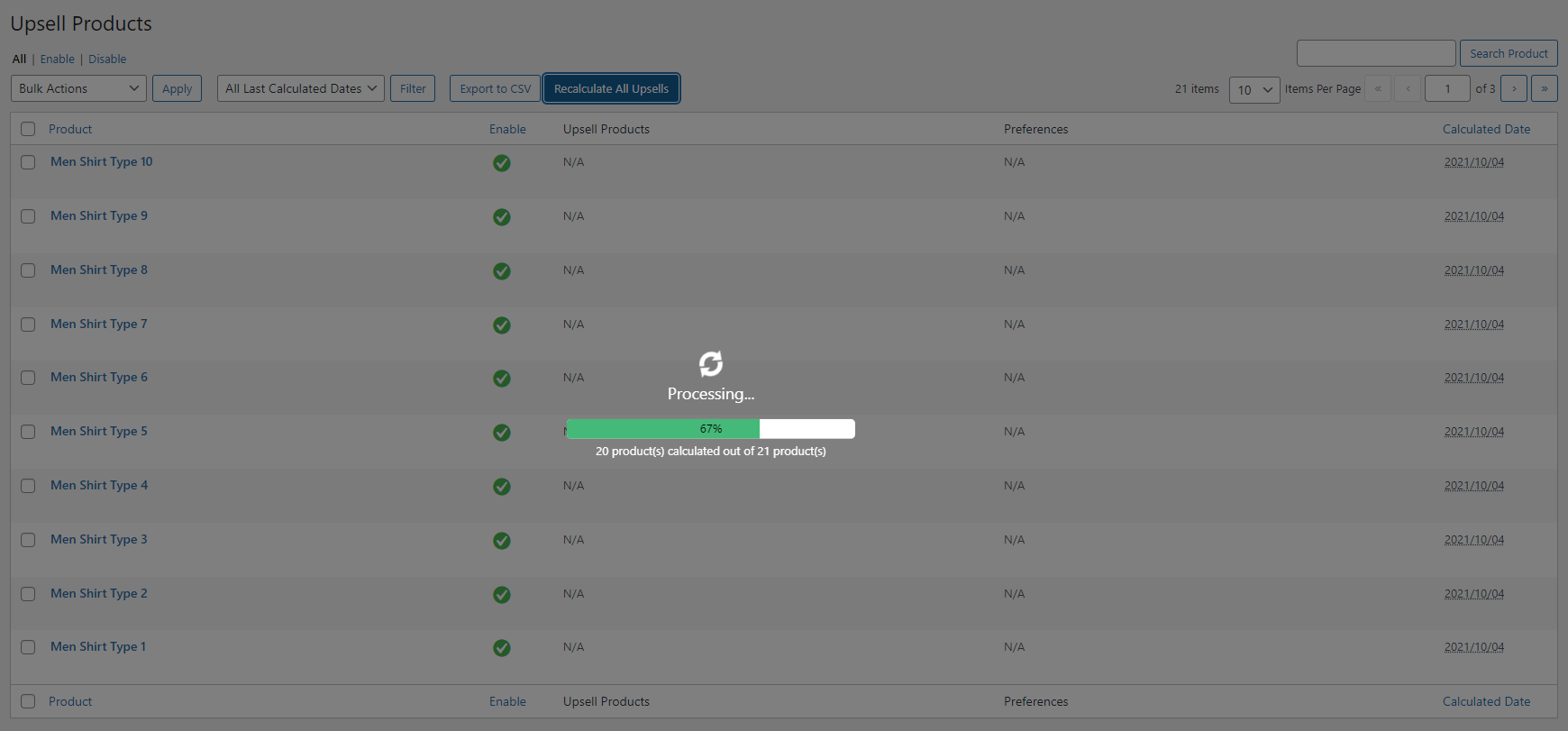 3. You can go to Upsells > Settings to fine-tune your strategy then Recalculate again if needed. Take note that for large servers, calculating upsells can consume a lot of resources, in that case, reduce the batch size to avoid time-out errors. You can do this by going to Upsells > Settings > General Settings > Batch Size.
Frequently Asked Questions
Yes. There are two ways to do this:

First, is by going to the Settings Page > Algorithm Logic > Exclude Categories / Tags. Here you can enter the specific Download Category or Tag that you want to be excluded when generating Upsells throughout your website.

Another one is to go to the specific base product, scroll down to the page, and enable exclude and define upsells you don't want to be generated for this base product.

You can set either by Vendor, Lifetime Sales, Category, Tag, and Null for the algorithm logic of the automatic upselling.

Yes. You can check the list of all Upsells bought, as well as the Base Product they are bought with by going to the Upsell Summary page.

Yes. To check which location the Upsell product was first clicked and added to the cart of the customer, you can go to the Upsell Summary Page, scroll down on the list, and check the Location per Upsell bought.

Yes. To do this, go to Upsells > Products > Choose the specific download you want to exclude from generating upsells, and then click on Disable.

Yes. You can do this by setting up the Upsells Widget and add it to page sidebar available.

Yes. On the settings page, you can set the Recalculation Interval either daily, weekly, monthly, or never (if you want to turn it off).

This depends on the configurations on the Settings page. To do this, go to Settings > General Settings > Keep Upsell Data For. Here you can define how many months or years you want to keep Upsells data or just never keep it. After that, the plugin will automatically clean it.

Depends on whether you enable or disable the automatic generation of Product Upsells on every newly published product. You can do this by going to the Settings Page > General Settings, and locate the specific settings.

You can do this by simply inserting the shortcode on the Purchase Confirmation Page.

Here are the steps you can do to fix this problem:

Add Default Upsells by going to the Settings page.
Make sure that Upsells are enabled.
If you use EDD, try changing to Position 2 in the Settings > Product Page. This is to work around a conflict with WP Bakery.