Let's say that your eCommerce webstore is all set and running. Your webstore's design and the theme are perfect, you are offering a variety of good products, your content is also very informative and compelling, and it really looks like you're doing well. But, do you? Are you confident that your webstore is doing well? Any guarantee that a handful of audiences are visiting your page? Is it enough to optimize sales conversions?
You may want to ask these kinds of things to yourself before settling with your current situation. You have to make sure that the efforts you exerted upon building that perfect eCommerce store of yours won't just go into waste.
In this article, we'll teach you how to build the most SEO friendly landing page for your webstore.
What is SEO?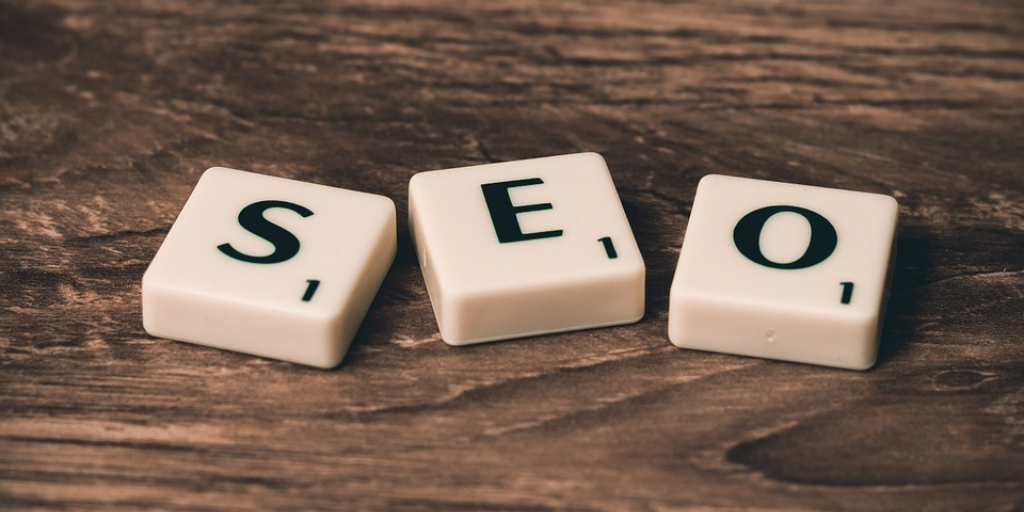 Search engine optimization refers to the process of editing a web page's elements to make it more likely that your page shows up in search engine results when someone types in a relevant query. It is also the process of getting traffic from the free and organic search results on search engines.
Major search engines such as Google, Bing, and Yahoo have primary search results, where web pages and other web contents are shown and ranked based on what the search engine considers most relevant to users.
You may want to avail of the paid search ads, which enables your webpage to display at the very top of the Search Engine Results Pages or most commonly known as SERP. These are the pages displayed by search engines in response to a query by a searcher.
But, if you think that paying for search ads isn't yet the perfect time for you, there are some best practices you can follow to make it more likely that your landing page will pop up there – by driving organic traffics to your page.
What is Landing Page Optimization?
Landing page optimization refers to the process of enhancing or improving each element on your landing page to attract traffic from search engines.
Your webstore's landing page is the first page that site visitors arrive on. It might be a home page, marketing page, blog post or any other type of webpage. One essential part of a successful landing page that many people forget about: targeted traffic.
When you optimize your webstore's landing page according to SEO best practices, depending on how well you optimize your page, it can drive more traffic of people to your page who are specifically in need of reading your content and your services. Without anyone to land on your landing page, it serves absolutely no use on even starting your eCommerce store. We need the right traffic to direct people in visiting your webstore. That is now where the magic of SEO happens.
How to create an SEO-friendly Landing Page
If you want to improve your website conversion rates, approach landing page optimization using best practices and strong data are your best options. Making a few tweaks can have a big impact on your results. When building your next landing page, consider the following tips and best practices as an SEO landing page template.
Determine your keywords
The first step of SEO is by conducting a Keyword Analysis. A keyword analysis is the process of analyzing the keywords or search phrases that bring visitors to your website through organic and paid search. As such, keyword analysis is the starting point and cornerstone of search marketing campaigns. The purpose is to understand the volume, competition and expected results of the keywords that you plan to use for SEO.
Best Keyword Research Tools
Fortunately, there are many tools available that can help you figure out which keywords work best for your overall web strategy. With these, you'll be able to:
Determine the best keywords based on your industry type and potential customers.
Create a content compilation that's based on related long-tail keywords.
Know more about your competitors and their keywords standing.
Know which keywords on your targeted list have the highest search volume.
Boost your search engine rank.
To get started with Keyword Analysis, the following are the best keyword research tools in 2019 that we can use.
Ubersuggest (Free to Use) – a Google Suggest scraper which is useful as a way to find a ton of Keywords at once and then sees if they're worth targeting or not.
SEOlium – is a Professional Google Keyword Rank Tracker and they offer a generous free plan. They have a feature to easily import keywords from Google Search Console which makes it easy to start with Keyword Tracking.
Rankactive – is also a professional keyword rank tracker, their specialty is to track large volumes of keywords across different search engines.
SEMrush (14-Day Free Trial, worth $199) – best tool in checking your competitor's SEO ranking but it's just very expensive. This shows you keywords that your competition already ranks for, which you can later on use.
Serpstat – is an SEO software suite with tools for content, link building, and more. It has a Competitors Graph that lets you visualize the sites that are competing for a given keyword.
Ahrefs – is one of the most popular keyword tools out there. It gives you super in-depth information on each keyword.
Moz – find those keywords that will generate the most traffic. This tool also works very smartly as it gives you suggestions that you cannot usually find elsewhere.
Soovle – gives you suggested keyword ideas from Google, YouTube, Bing, Amazon and more – all in one place.
Google Keyword Planner – one of the most used and popular keyword research tools out there. The only reason for it being so popular is it's free and is directly integrated with Google AdWords.
Keyword Tool.io – you'll get tons of targeted keyword ideas and suggestions from here.
KWFinder – is completely dedicated to Keyword research only. Also one of the fastest-growing SEO tool company.
Long Tail Pro – is a paid keyword research tool that will help you find amazing keywords for your niche/micro-niche sites.
If you have been using the Google Keyword Planner tool for a while, you have a good basis for getting started with any of the paid and professional tools listed here. Take a look at some of these tools and decide which works best for your business strategy.
Conducting Keyword Analysis
Before you even start to optimize your landing page, you should first know which keywords you are going to target. By keywords, we understand that you might think of single words such as "eCommerce" as well as short phrases like "digital products", but you might also want to make use of long-tailed keywords instead.
A long-tail keyword is a keyword phrase that contains at least three words. It is used to target niche demographics rather than mass audiences. In other words, they're more specific and often less competitive than generic keyword terms. Some examples are "eCommerce store selling digital products" or "optimize landing page effectively."
We may ask ourselves the following questions when analyzing keywords:
How are potential visitors searching for your content, product or service?
What do people search for when they want a product or service like mine?
How do you rank against your competition for different keywords?
After finding out the answers to those questions above, we can now proceed with creating a list of keywords based on how people search for your product or service. Once you have your keyword list, analyze how your competitors are ranking for each keyword versus how your landing pages perform. We can use the suggested keywords research tools provided above to get all necessary and relevant data in optimizing your landing page such as suggested keywords, search volumes or monthly traffic, Cost-Per-Clicks (CPC), rank among competitors, keyword difficulty and many others. These data are very useful in deciding the best keywords to add to your landing page.
This can be a very long and drawn-out process. But as with anything, the more research you do, the better prepared you'll be.
SEO Landing Page Optimization
Once you've determined your target keywords, you're going to want to place them strategically on your landing page. The next step is to incorporate those keywords throughout your landing page. This is called page optimization.
The main keywords should be included in your:
Site URL – If you wanted your website to have SEO friendly URLs, simply make sure you have proper keywords in it and separate each word by dashes.
Headers – The title and subtitle of your page, as well as any other headers within your landing page, should include the important and exact keyword phrase that you are aiming for. In HTML, title tags are arranged in a hierarchy from H1 to H6. Your page should have only one H1 tag and it should be your main headline. If you're going to have subheadings under that H1, use H2s and so on and so forth.
Body text – This should contain as many as possible from your targeted keywords list. But remember, instead of mindlessly adding the keyword multiple times, it is important that the text still has to look natural, easy to understand, and provides value to the reader. Don't try to stuff as many keywords as possible just for the sake of it.
Images (Alt text) – It is very important to add a text description (alt-text) to images, which makes them readable for search engines. Think of a unique name for each image that would contain keywords from your analysis and description of the image. An image title containing your keywords will help improve ranking (separate words by dashes, not underscores, too).
Meta Description – This is the text that appears firsthand on the SERP. It is also a more detailed explanation of your landing page. This is an opportunity to attract people on visiting your page by describing the value you provide, why you are better than your competitors, and why they should go to your page. Meta description length should be up to 160 symbols and must include your exact keyword phrase just like you would in any other sections of your page.
Using the right keywords will help search engines see what your landing page is all about, and will draw targeted traffic which most especially those with intentions to make a purchase right to your landing page.
Create best contents
An important thing to observe in creating your page contents is that it must be well researched and full of valuable information — which attracts more readers, more shares, and more clicks. All of these lets Google know that your page deserves a rankings bump.
Also, having a content page focused on a more defined subject niche, you can better develop the content towards customers interested in specific and related niche topics. We also need to focus on a specific topic area, therefore we can throw in more keyworded headings, keyworded text, and keyworded links within that keyword category.
Traditionally, we've heard that search engines favor long content over short, but there's no conclusive evidence that only increasing word count will boost your SERP position. So with your landing pages, don't obsess over length. An important thing to remember here is to stress quality over quantity and Google will surely recognize your page.
Secure Off-Page Backlinks
Backlinks (links to your landing page from other websites) is one of the most important off-site ranking factors search engines use. If we attain to rank high in major search engines, at some point we need to apply a link development campaign. Getting people to link your page on their own websites is still the number one way to boost search engine rankings organically – it's like they are vouching for you.
There are many different ways, but few and easy tips to earn backlinks are:
A combination of great content and targeted outreach is a proven and true method of building links. Important thing is to create your own content – the more original, well-researched, and valuable your content is, the better it'll be vulnerable to getting some backlinks.
Conduct research on some influencers in your industry. We can also start small by researching for some bloggers in the same field that would be interested to promote your page. Getting in contact with the right people and offering some sort of exchange is a great way to generate new backlinks to your landing page. Also, we can make use of referrals from friends to let people, who would find your content relevant, visit your website.
Add some fun social share buttons and get people to share your landing page online, which is also a good method of getting direct backlinks. Adding social sharing buttons to your landing page will make it more SEO friendly. By encouraging people to share your page on their social media channels, you will improve the number of quality links you receive.
Other niche websites that may find your content useful or even share your content in forums or blog posts in relevant discussions.
There so many different tactics you can utilize depending on your content and business. Like getting new backlinks will help your landing page rank better and is a great way to spread the word!
Tracking Actual Results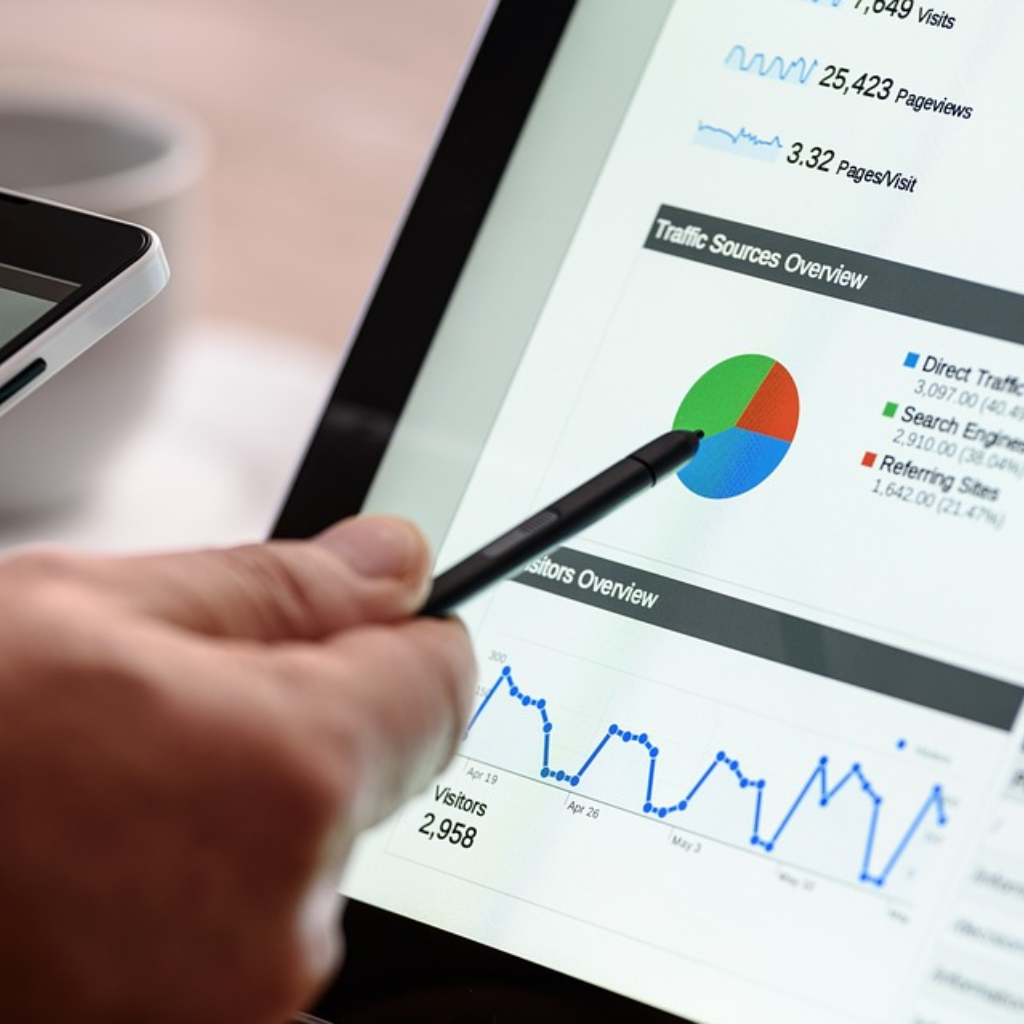 The last and an important step we should always do in landing page optimization for search engines is to track your results. If you don't measure performance, you'll never know if it is properly optimized or not. The most important things to track are your organic traffic and click-through rates. You can track these metrics using free tools like Google Analytics and Google Search Console.
Remember, there is no exact formula for success. A lot depends on your messaging and the behavior of your potential visitors. As you always track results and optimize, you will learn more about your audience and improve results over time.
Conclusion: The perfectly optimized landing page
The above methods may actually take some time and effort, but we guarantee that they are absolutely worthwhile to do. Give it a shot and you will see how simply you can optimize your page onto different search engines. Making sure that your landing pages convert as well as rank for SEO is a recipe for true success. Now, you already know some very important steps to make your landing page SEO-friendly. Don't wait for any second and get started!