Attracting customers to visit your eCommerce website is not easy, nor free. You struggle to conduct different and several marketing strategies such online marketing through emails, making use of social media platforms, some content and website strategies or even purchasing some paid aids, just to drive a huge amount of traffic.
When the customers finally get to your website, you have to actually sell your products, which is a whole different set of optimization challenges. They might actually add some products to their carts, but that doesn't stop there. Suddenly, the analytics shows that they have left your site without completing their purchase, which is very alarming.
What is Cart Abandonment?
This is an eCommerce term that is used to define the actions of the customers when they add items to their online shopping cart but afterwards left the website without completing the purchase. Any item that enters the shopping cart but never makes it through the transaction is considered to be "abandoned". This is an important aspect that business owners should pay careful attention to.
What are the causes of Cart Abandonment?
There are lots of reasons we can conclude as to why customers abandon their carts. The following are the top reasons:
Long and confusing checkout
Usually, customers only want simple terms and conditions at the checkout page, and which must be short and concise. They also have a short attention span and most likely will just abandon the checkout flow if it is too complex or time-consuming.
Concerns about payment security and options
According to Baymard, some people abandon checkouts because they don't see the payment method they want or because their credit card is declined. Also, some customers have their own preferences on how they would like to pay, and only will complete a purchase if their preferred method is available.
Price might be too high
Nowadays, the customer browses through different sites and compare prices before making online purchases. Better pricing on other sites would prevent them to complete their purchase to your store as they are on the constant lookout for a better price until they are satisfied.
Only browsing and researching
Many users keep on adding items to their cart but don't complete and go through with the purchase. They have a very low buying intent. We need strategies to make them reconsider and soon, to actually buy the products.
Unexpected high shipping cost
Statista says 63% of the American online shoppers will eventually abandon their carts if they discover that the shipping costs are too high, and by seeing how much their order would total with the shipping cost.
Poor website navigation
Statista says that this is an issue for 16% of the online shoppers. It's definitely a turnoff when you land on a site and can't easily find the items you want to buy. Baymard adds that 20% will abandon their carts if the site crashes or has major errors.
We can't blame the customers by their personal reasons of why they didn't proceed with the purchase. Also, there will always be people who just take pleasure in window shopping.
What are the effects of Cart Abandonment?
Based on the statistics made by Baymard Institute, 69.57% is the average documented online shopping cart abandonment rate. This means that abandoned carts are actually costing us thousands! Almost every eCommerce business believes that Cart Abandonment is a very prominent event which will damage successful performance. The abandoned items are already potential revenue that we didn't obtain as the transactions are not completed, which affects profit maximization.
We now wish that more people would actually complete a purchase instead of leaving their carts behind. Is there anything we can do about eCommerce abandoned carts? How can we draw them back to your site and win back those lost sales?
How to recover Abandoned Carts?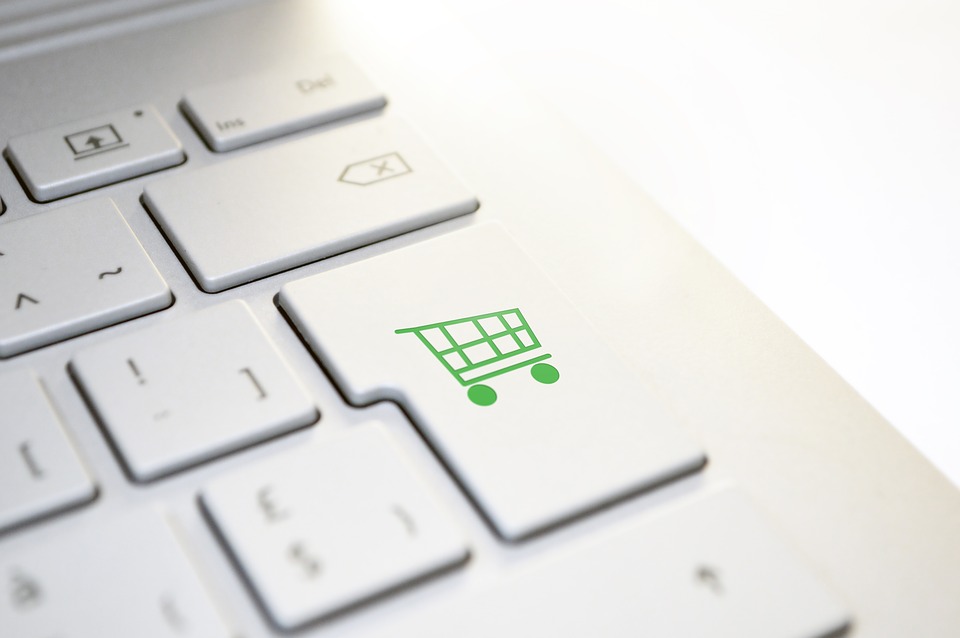 There are helpful and effective ways on how we can recover abandoned carts and therefore decrease our cart abandonment rate. This rate shows the percentage of potential customers who leave without buying anything compared to the total number of online carts created. If your cart abandonment rate is high it means that many of your customers begin their purchase process but do not go through with it, which is very alarming. It definitely needs our utmost attention.
With the help of the Cart Abandonment Rate, we can understand the shopping behaviour of our website visitors and customers. To recover abandoned carts, we need to reach out to our customers and encourage them to return and complete the checkout process. The following are some effective ways we can try and adapt so as to bring back our lost potential sales.
Email Automation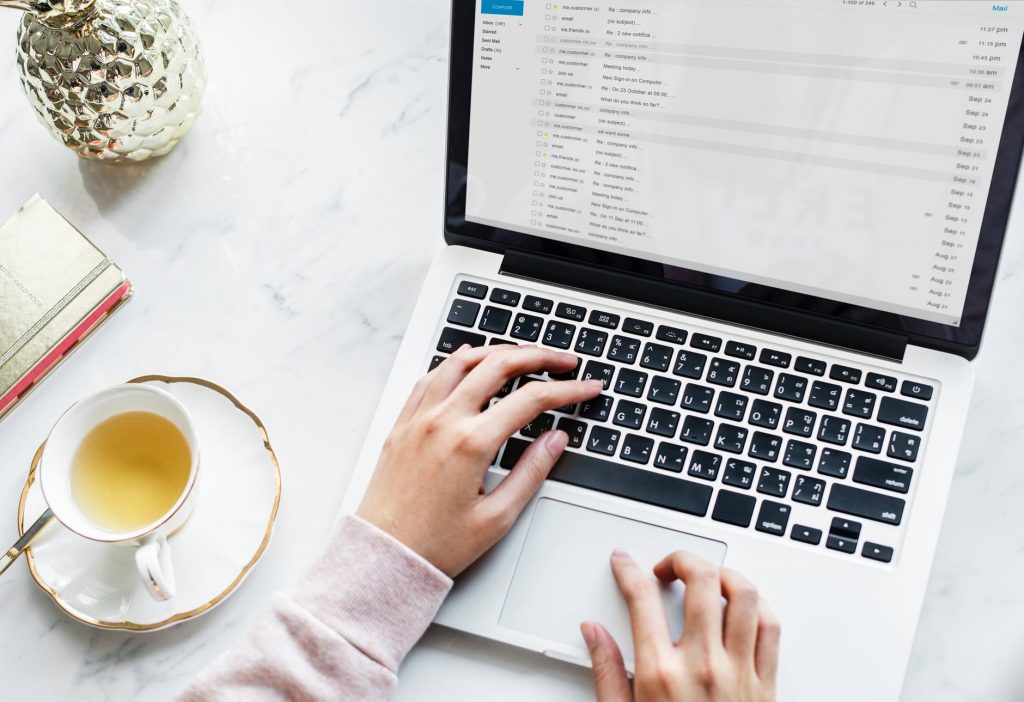 The first thing in recovering an abandoned cart is the need to reach out to customers and encourage them to return and complete the checkout process. One very powerful technique for recovering those is sending emails to remind people about what they left behind.
The pros of using an Email Automation in recovering abandoned carts are:
Very low cost
Automated and personalized
Great way to encourage sales
Very easy to track
While the cons are:
The customers may easily overlook the message
Others emails might go straight to their spam folders instead
Best Email Automation Tools
Here are some easy-to-use, reasonably-priced email automation tools that offer a range of features to engage prospects and increase sales.
Cart recovery email contents
The most important element we should definitely take into consideration so we can avoid our emails to be overlooked is to make sure that our emails stand out – meaning we should think of a very strong subject line for it.
An excellent subject line may contain some important points such as:
Customize the message by including their name or product names.
Make use of some great offers to bribe them in opening the email.
Play the idea "Fear Of Missing Out" (FOMO) to your customers.
Make it short and simple but alluring enough for them to open the email.
Once we successfully get them to open the email, next thing is we need to have a very interesting design and content. Our email design must be professional but compelling enough to get ahold of our customers attention. Then, it should contain combinations of messages, such as cart content, product recommendations, discounts, and also our contact details and other significant information.
The most important element of our recovery email is to remind them what they're missing by listing specific products in their cart. We can then include a direct link to the customer's saved cart. This way, we can spare their time and patience, so they can immediately check the abandoned carts they left. Another thing is we can list similar product recommendations in our email to give the customer other options or products he/she might be interested in.
Mail Frequency and Creating Urgency
Mail Frequency is a very essential element in your cart recovery process. Many stores prefer sending the cart recovery email right after the visitor abandoned the cart.
Sending the email within an hour after the customer abandoned the cart, is the most preferred time because:
The email will arrive before the customer totally forgets about the cart;
The customer is still in their "buying" mood;
The email will arrive before the customer decides to purchase elsewhere.
Another this is sending additional email reminders will greatly improve our chances of success. We can earn more revenue from abandoned carts and increase sales conversion by following up with a series of emails.
Email #2 must be sent after 24 hours, after the first one. Usually, the customers shop at the same time of the day. Also, we'll remind them once again of their cart contents and of any limited time discounts.
Email #3 must be sent after 72 hours, after the previous email. Use a persuasion technique of scarcity, by telling customers that the discount will expire soon. This is your last chance of converting the customer.
The most common way in creating a sense of urgency is by putting a limited time offers in the recovery emails we sent – usually free shipping or product discounts. This way, the customers will be more interested to take advantage of the discount and then continue with the purchase as soon as possible.
How to prevent customers from abandoning their carts?
After knowing the process of how to recover abandoned carts through email automation, the next thing we have to know is how do we exactly prevent customers in abandoning their carts? We cannot actually completely wipe it out, but we need steps in order to lessen those and to further optimize our sales conversion.
Optimize webstore experience
It's a definite turnoff for the customers when they land on a site and can't easily find the items they wanted. If your site doesn't work well for them, they'll just go somewhere else. Because of that, we need strategies to make our customers stay, and therefore optimize our webstore experience.
This covers the experience your visitor will have while staying in your website and until before they actually get to the checkout page. They wanted their webstore browsing experience relevant and fast – working seamlessly no matter what device (desktop or mobile) they use to make a purchase.
Website Usability
Usability is a necessary condition of our website that we needed to look after. For example, optimizing your website navigation and search options will help people to easily find the products they wanted.
Some reasons that triggers the potential customers to leave are:
Your website is very difficult and complicated to use.
Customers easily get lost in the website.
The browsing experience is very slow.
The customers are experiencing major bugs while navigating the website.
Your website is simply not user-friendly, and others.
An effective start in improving our website's usability is to conduct user testing. We can try testing different user types to identify all possible errors and bugs. Running many small tests and revising between each one so we can fix the usability flaws as we identify them. It is the best way to increase the quality of user experience. This is a very important step we should always do before launching our website.
Simplify checkout process and provide multiple payment options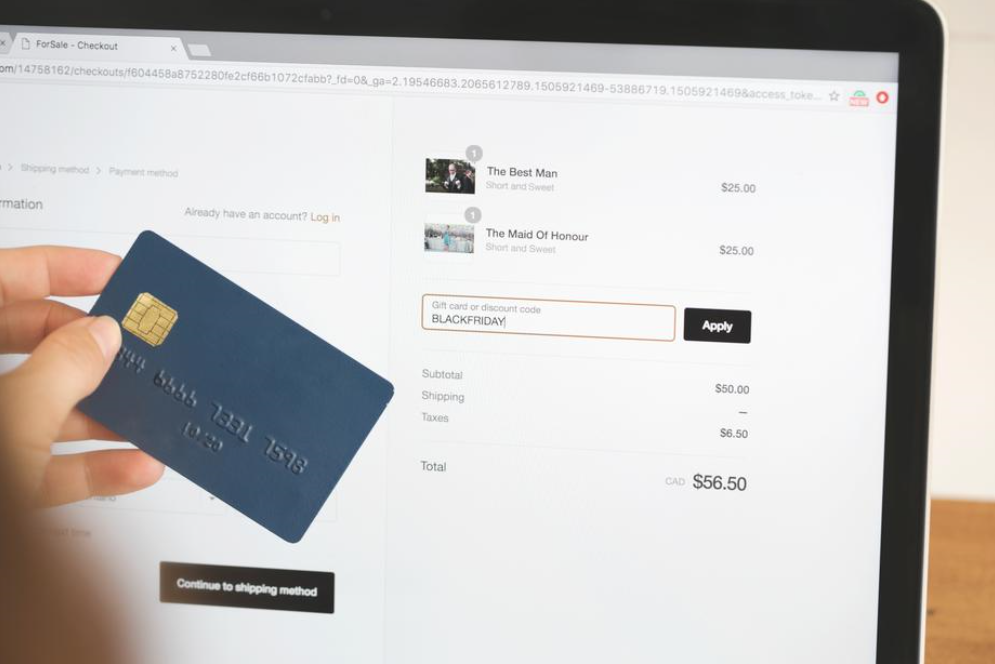 Customers having to put a lot of time and effort in completing a single transaction is a nuisance to them and often a reason to quit mid-process of purchasing. Indeed, Statista shows that approximately 9% of shoppers abandon their carts because of a long or confusing checkout process. Baymard further emphasizes this issue, citing that 1 of 4 shoppers abandons their cart in the last quarter of the checkout process due to a long or complicated process.
A need to deliver a fast and smooth checkout process is a must-have on our website. To prevent a long and confusing checkout, we should maintain the use of a minimum number of pages for the checkout process and also a minimum number of form elements to be fulfilled in the checkout page. Our page should also have all the necessary buttons and options that would bring easiness throughout the whole purchasing process.
Another essential thing is to offer multiple payment options for our customers. Digital and mobile payment options are now widely-used. Also, 44 percent of shoppers are happy to add their credit card to a mobile payment solution, then pay with that instead.
The following are some payment options we can try on adding to our checkout process:
Visa
MasterCard
Discover
American Express
PayPal
Local payment methods. For example AliPay in China.
Lastly, we must make sure that we have payment trust seals and are easy to see—people need to know their payment information is safe.
Conclusion: Solving the eCommerce Abandoned Cart Problem
We are all aware that cart abandonment is an issue that can never be fully eliminated. But with some effort, we can at least recover a portion of our abandoned carts and to eventually turn those into actual orders. We shouldn't just give up with our abandoned carts as it is a very crucial thing that affects our profit maximization. Now, you already know how to recover abandoned carts for your eCommerce websites!