If you have experienced some error when trying to use our plugin for the first time we suggest you to take and follow the steps to do an Initial Plugin Troubleshooting.
In order for us to to analyze and understand your problem correctly, we would need you to confirm to us that you have checked the following:
(1) Check for Plugin Conflicts
Here are the steps to check for possible plugin conflicts:
A. Deactivate all your other plugins except the plugin your are checking for issues.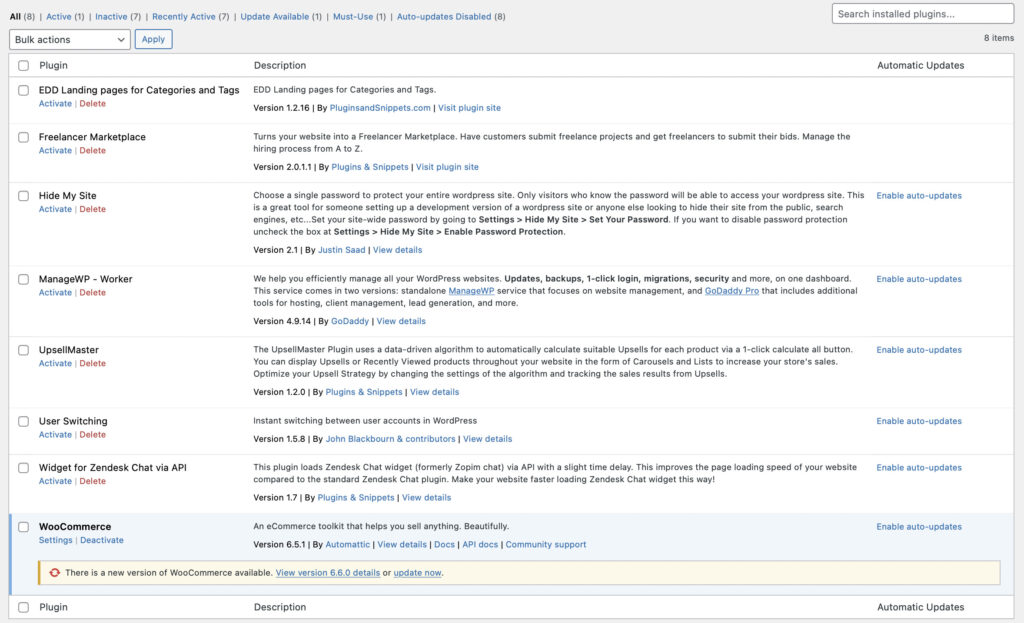 B. Check if the bug goes away or not.
C. If the bug goes away, activate plugins one after the other until you can locate which plugin leads to the conflict or bug.
D. Kindly verify to us if you have done this step before proceeding.
(2) Check for Theme Conflicts
Here are the steps to check for possible theme conflicts:
A. Go to Appearance > Themes and deactivate your current WordPress Theme. After that, shortly install a Standard WordPress Theme such e.g. Twenty Twenty-Two.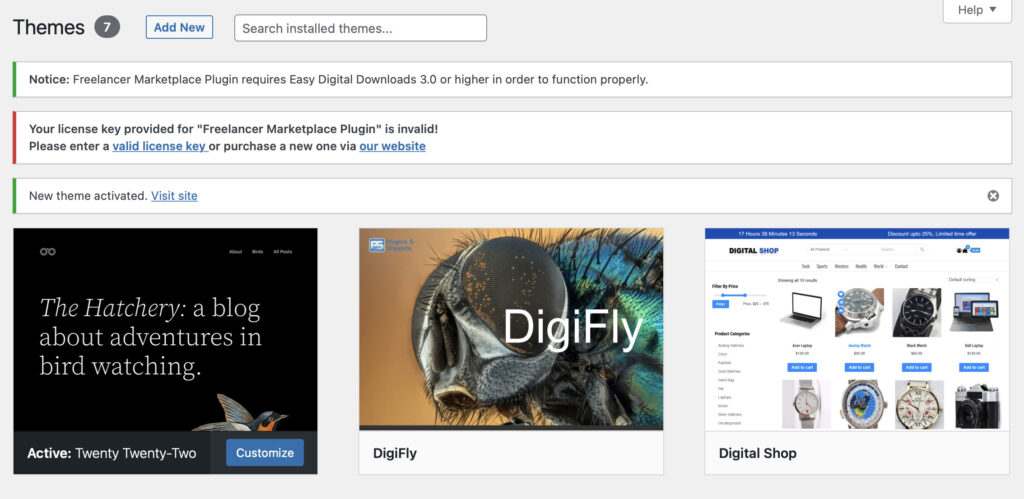 B. See if the issue remains or disappears and tell us.
(3) Technical Assistance
If the problem persists, please contact us and send the following:
A. Systems Info File which will give us more details about your server configuration: 
In WooCommerce, you can find the Systems Info File in Menu WooCommmerce > Status > Get system report.

In Easy Digital Downloads, you can find the System Info file in Menu Downloads > Tools > System Info > Download System Info File.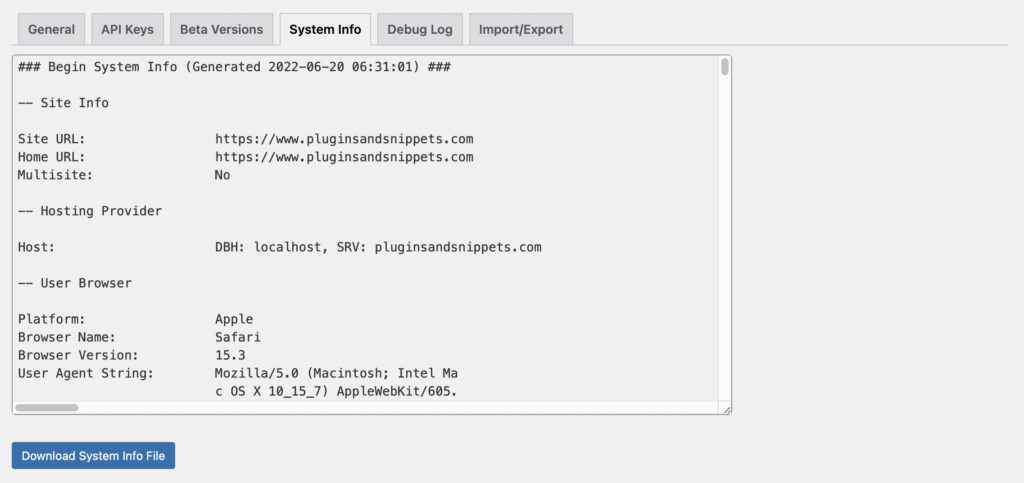 B. Screenshot(s) and Page URL of where you experienced the problem.
If you can get us that information so that we can investigate the issue further. Thank you!