eCommerce has truly become a booming industry engaged by a lot of entrepreneurs, business owners, developers, marketing experts and others. There are plenty of industry giants like Amazon, Alibaba, eBay and other web stores selling almost everything under the sun including physical and digital products. Regardless of such large players, there are still many niches untapped and launching your own eCommerce website is actually not that hard to do anymore with off the shelf eCommerce store solutions.
eCommerce Websites using WordPress versus Other Website Builders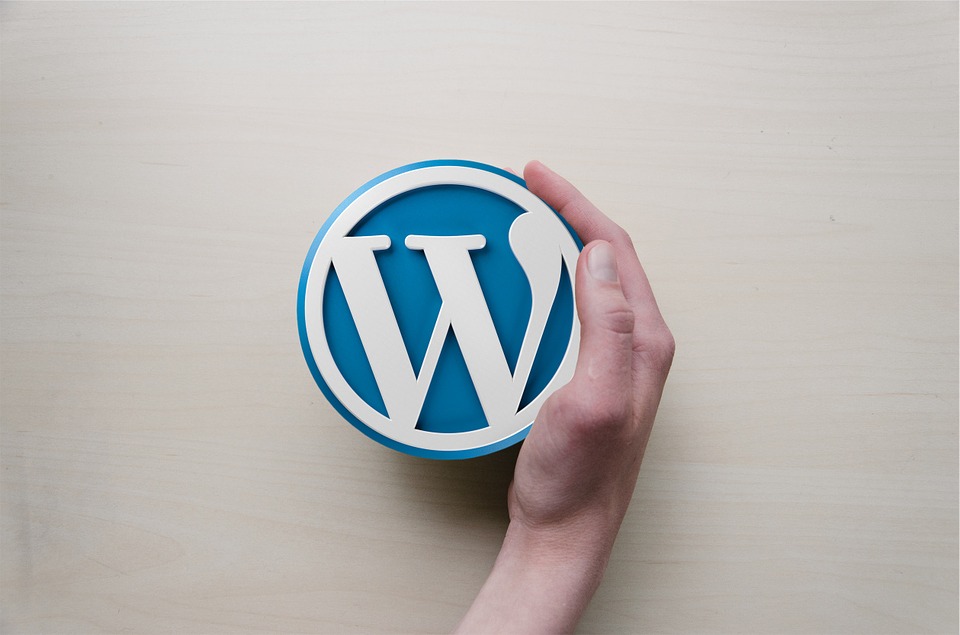 One of the best parts about entering the eCommerce world is that it turns out easier to setup and operate than ever before. Either you can opt to use one of the hosted eCommerce store solutions such as Shopify or choose to use an Open Source platform such as e.g. WordPress based WooCommerce or Easy Digital Downloads.
There are actually a lot of Website Builders we can use besides WordPress such as Drupal Commerce, Magento, Squarespace, Shopify, Wix or Weebly which are all quite simple and flexible to work in. Some are hosted solutions (e.g. Shopify) while others are Open Source platforms.
eCommerce websites using WordPress offer the advantage that WordPress, by far, is the most popular open source Content Management System (CMS). While it started as a blogging tool, it has evolved throughout the years into a very powerful website builder. WordPress is used by 65.2% of all the websites whose content management system we know. This is 42.4% of all websites on the Internet, including those without CMS or with a custom-coded CMS.
On WordPress, today there are more than 55,000 WordPress plugins available which enhance the functionalities of WordPress websites. This is just by counting the number of plugins on the official directory and not counting the many WordPress plugins offered on private websites. Your WordPress eCommerce digital products store can be created when you install an eCommerce plugin to your WordPress website. For selling digital products, we recommend installing Easy Digital Downloads and combine it with some of the many other plugins available in the WordPress eco-system.
Just choose the right ones which suit your business needs and voilà! – You are now up to a very good start of your journey with your tailor-made eCommerce store based on an Open Source platform.
Selling digital products can be much easier than selling physical products (see Article here). In this article, we will review what steps are actually needed to setup a Digital Downloads eCommerce website using WordPress.
Step 1: Choosing your Domain Name and Web Hosting Provider
Choosing a user-friendly Domain Name
The very first step to setup your digital products eCommerce store is that you must come up with a domain name (URL) for your new eCommerce store. It is the internet address where Internet users can access your website. It can be any combination of letters and numbers and can be used in combination of the various domain name extensions, such as .com, .net and more.
Important to note is that obtaining a .com domain is still considered the best choice today, especially if you intend to scale up your business internationally. However, finding available short domain names is getting tough today. Short domain names are easier to remember than long names.
Another aspect is that it can only help if the domain name also includes the target keywords of the website. It is, therefore, more valuable from a Search Engine Optimization (SEO) perspective.
Registering domains will cost about $10-15 per year, depending on registrar and top-level domain (TLD). Common domain registrars are the following:
Nothing feels more perfect than having your own and original domain name which helps to attract traffic!
Selecting a Web Hosting Provider
Another important thing besides choosing your domain name is selecting a suitable web hosting provider.
Here's a list of some select web hosting providers that you can use:
Web hosting providers are needed to keep your digital products eCommerce store online. Important here is to choose a web hosting provider not only for the price but also page speed, support and additional services to ensure the website will not suffer any significant downtime. The important differentiation when it comes to choosing a web hosting provider is to decide whether to use a shared server or a virtual private server (VPS):
A shared server means you will have to share the web server with other parties. This also means that the resources of the server are shared, so if one user uses a lot of memory and processing power, it can affect your server as well.
A virtual private server means the resources of that server are dedicated to your website only. Important here is to choose a service where you can add more memory and processing power as your website grows and that you are not limited by the server.
Most web hosting providers offer additional services which can be very beneficial and helpful in keeping your website up and running. Additional services can be daily backups, software maintenance services to benefit from the latest updates, support, etc. You just need to choose the services which you really need and be ready to re-evaluate your provider as the website develops and receives more traffic.
Step 2: Decide what Digital Products to sell
Why sell digital products?
A digital product is simply a product or tool that can be created once, and distributed repeatedly online in digital form. In digital downloads eCommerce, products are delivered digitally to your customers, and therefore the beauty is that it has an infinite inventory and you will never run out of stock. Digital products often come in the form of downloadable or streamable files. See this article here which covers the difference between selling digital and physical products.
Here are some great benefits when deciding to sell digital products:
No inventory needed. Digital products never run out of stock!
No shipping required as files are delivered via download link immediately after purchase. This saves hassle and costs for both the customer and the seller. The customer immediately receives the product without having to wait
Every product is unique and it is easier to differentiate the product than e.g. selling a standard product like clothes or shoes
Selling one product or selling two products, the fixed costs are nearly the same. For stores with high sales, this means low overhead costs which can potentially lead to attractive profit margins
Additional services and support can be offered
The trend to digitalization and using more and more digital services, including social media, are strong drivers which will lead to further growth in digital products online. Many people like businessmen, entrepreneurs, bloggers and other people are joining and taking advantage of the trend and establish new stores to sell digital products every day.
Sample Digital Products to sell online
The following are some examples of digital products you can consider selling online:
eBooks
If you are good at writing, there is huge potential for you to be creating and selling eBooks. eBooks continue to be the most popular digital products being sold online and is starting to have more sales than physical books. eBooks are very simple and flexible to create and market. As long as you got the passion and required skills and knowledge in marketing, you will have a good chance to prosper on your own.
WordPress Themes and Plugins
Software Developers are taking advantage of the current fast growing eCommerce industry as people use more and more open source platforms such as WordPress. Today, different plugins, themes, code snippets and extensions for WordPress are available online which can enhance the functionalities of WordPress websites. If you have the skills and knowledge in developing WordPress plugins or codes, this can become a perfect business for you!
Software
The software industry is huge and is continuously growing, especially also with many businesses selling their software as a service (SaaS). How to sell digital products such as Software? The software can either be sold online by either providing access to an online website service or by downloading the software upon purchase. In addition to selling software, related services can be offered as well.
Documents and Templates
Documents and templates are another popular categories to sell online. Here the main objective is to provide standard templates which allow customers to significantly save time and money while allowing a more professional work output. Examples include e.g. report templates, resume templates, application letter templates, presentation templates, spreadsheet templates or templates related to any other software. There are a lot of document types that can be created and be sold online, depending on your market needs.
Music and Audio Files
Music and audio files are very popular items to be sold online. Songwriters can simply sell their songs on their own web shops in case they are not interested to use any of the large platforms where the terms are mainly dictated by Spotify and others. There also exist markets for selling audio tracks only as in today's online marketing world, many people required background music for their videos, etc.
Design, Graphics and Digital Arts
Selling design, graphics and digital arts are perfect for people that are both creative and passionate with art and design. It encompasses a lot of product types such as design templates, business logos, drawings, sketches, photos, arts but also animated or edited pictures. The key to being successful here depends mainly on your creativity and design skills. Good designs are surely worth selling online!
Online Courses and Videos
One other interesting product category to sell online are online courses and videos. Videos sold on e-commerce shops are mostly educational and the reason why people are buying them is that they want to acquire a new skill. If you consider yourself an expert on a particular topic, creating a video explaining a topic in detail can become a great way to package that knowledge and sell it to others looking to learn via an online video course.
Professional Services
Another category of digital products to sell online are actually services sold as single projects or gigs. Such services which are likely being offered online for sale are virtual assistance, creative writing, proofreading, legal, marketing, different kinds of consulting services, translations and many more. Offering such services will mainly depend on your focus set of skills and market knowledge in order to address an unmet demand by the market to help other people.
These are just some of the examples of digital product types consider selling online. For sure there are even more digital product types which you can consider selling online depending on your niche and focus.
Step 3: Sourcing Digital Products to Sell Online
When it comes to selling a digital product, an important question is from where do you get the actual products? There are different ways how you can source digital products to sell online. Here are some examples what you can do:
Create your own digital products
Whether you feel ready or not, it's time to start building. To many, this is the hardest part of the entire process. So one simple solution actually can be by creating the digital product yourself. This is especially an option for market niches where you have superior skills so that you can offer high-quality and unique products which cannot be matched that easily by somebody else. When creating a digital product you may ask yourself the following:
How will your products help your target markets?
What value can you offer your customers?
Why will they buy it?
What can you offer different than anybody else?
You might think it takes a lot of time and effort to create a sellable product, right? Indeed, it is, but if you conclude that actually there might be demand for your own created products, the benefits of creating your own digital products might actually be very high in the long run and it's worth finding out. Therefore, better not to wait too long and better actually to get started to find out!
Reselling digital products of third-parties ("Resellers")
If you don't want to go the route of creating digital products yourself (which can be quite time-consuming), another way is to simply resell digital products of third-parties. In general, third-parties are always interested in resellers as they constantly look for new ways to sell their products. In some cases, this can be a faster route and you can also focus on selling products which you know they already sell. Here the business model is that you resell third-party products with a simple profit-margin mark-up. The way to get started here is to develop a concept of your eCommerce store and then to contact select third-party suppliers to find products to sell. Such third-party suppliers in the case of digital products e.g. can be:
Software Developer
Graphic and Video Editors
Course providers
Etc.
Some suppliers might ask for exclusivity which might restrict you to sell products from competitors etc. This needs to be factored in in your analysis and concept. The main value you can bring to the table is market-knowledge and access to a new market. In addition you can also consider adding your own services to make the product more valuable to customers, by e.g. offering local support, maintenance or custom development services. Choosing the right digital product from a third-party supplier therefore also depends mainly on your own expertise. So make sure to utilize your skills and knowledge well to gain more profit and be the best on your own field in the long-term.
Become a marketplace operator for digital downloads eCommerce
Another way to source products is to actually become a market-place and sell third-party products from various suppliers. Examples of this are:
templates from different suppliers
services from third-parties
courses from third-parties
Such eCommerce shop concepts are mainly a marketing task as your job will be to attract traffic to your webshop and maximize sales for your marketplace overall.
Step 4: Market Research for Digital Products eCommerce Stores
After you have selected a digital product to sell it is very important to first do a thorough study of the market. This is to avoid any basic mistakes and helps you provide a solid basis when formulating the strategy and concept of your eCommerce store. Market research includes a study of the market, its trends, opportunities and threats, customer segments and their needs and the competitive situation. As a trick, we recommend to first start with a review of all competitors as this normally leads to a quicker understanding of the market.
Competitor Research
The first step in doing competitor research is to define the target market niche. You should try to be as specific as you don't want to end up in a market where you compete with thousands of competitions online. Some important steps in conducting a Competitor Research are the following:
Shortlist: Research and list down all those webstores that are currently offering similar products you are intending to market. Try to especially focus on the top 10 or top five ones and thoroughly research their profiles to understand what and how they are exactly doing.
Sources of Traffic: Where do they get their traffic from? All e-commerce websites rely on receiving traffic. Therefore, to understand each store a bit better, it's important to understand how and how much traffic they get from.
In principle there are the following sources of traffic possible:
Direct traffic
Organic search traffic coming from search engines such as Google, Bing and others
Social media traffic coming from social networks such as Facebook, Twitter, Instagram, Pinterest, LinkedIn, etc.
Referral traffic coming from links placed on other (third-party) websites and blogs
Email traffic coming from email campaigns
Traffic from paid ads which includes normally ads from Google, Facebook but also from other social media platforms.
What you can do here is to check the Alexa Ranking, check on SEO tools how many keywords are indexed in Google and how many backlinks each competitor has. You should then also check the social media profiles of each competitor and check how many followers they have the level of engagement they receive. Doing this analysis will give you more information about the marketing strategies and tactics of each of the competitors.
Analyze Price and Value offered
You will need to analyze the content of each competitor's website by thoroughly examining their websites. Take note of things such as the kinds of products they sale, their pricing and the value they offer to the customer. Important is also to check the reviews from customers (if available) to better understand what exactly customers appreciate or not about this service.
Analyze Size of each Competitor
If possible also try to estimate how much revenue you think each e-commerce store generate by estimating monthly traffic, likely sales conversion rates and average order values.
Pros and Cons
You will need to figure out the pros and cons of using each of the competitors. What are the reasons that I would buy from them? What problems would still remain unsold when purchasing a product from them. This will give you a clearer picture about the strengths and weaknesses of each of the competitors and can be very helpful to identify a market gap and opportunity for yourself.
The competitor research now can form the basis for your market research, as by now we have already obtained a first understanding of the market.
Market Research
The market research should now help us to understand the results from the competitor research in light of the overall market itself. Normally market research is split into two parts:
A desktop research reviewing all publicly available data and information
In-depth research based on interviews with market experts, competitors, customers or other important stakeholders
Important aspects to clarify in our market research are the following:
Definition of the market and its segments – How do we exactly define each target market segment? What are the characteristics of customers and demand in each of the segment?
Geographies – Which geographies do we focus on? As we are selling a digital product, we potentially can sell worldwide. However, to be practical we will have to focus our marketing efforts on a first country to start with. Therefore we should focus our market research primarily on the first target country where we aim to launch our service.
Market size – how big is the market? How many potential customers are there to be served potentially? Can we break down the market size in different niches?
Market needs and trends – What kind of products and services does the market demand and why? What are the trends? Which segments will grow, which segments will decline in the future?
Regulations – Which are the important laws and regulations which need to be adhered to in each market? How do these regulations impact eCommerce store owners selling digital products?
Market niches – What characteristics does each market niche has? In which niches do competitors operate? Which niches are attractive? Which ones are less attractive?
Opportunities – What gaps exist in the market? Where are customers underserved? What problems are not solved yet today? What are the opportunities to be taken advantage from the point of view of digital products eCommerce store?
Our market research should provide us with a clear conclusion about a market opportunity of which we can take advantage of. In case we cannot identify a market opportunity for us, it might be better to abort and find a new product idea by starting this exercise from scratch.
Step 5: Preparing a Business Plan for Digital Downloads Stores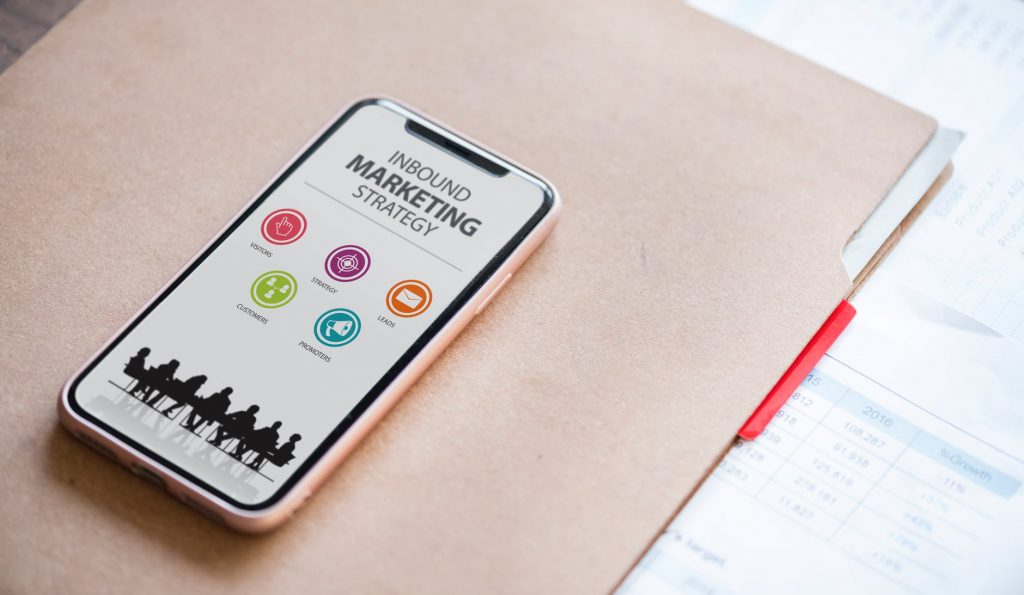 After all those data researching and gathering, you now have a better idea and understanding of what your markets and competitors are doing. The next step is to think about execution in the form of a short business plan. Here we don't require a formal document we can also just put a summary of bullet points together with the key elements of our business plan and our marketing strategy.
The most important element for any e-commerce shop is the marketing plan. A marketing plan should focus on how to do it.
Here are some steps in developing a strategic marketing plan:
Vision and Objectives
You will need to provide a vision for your eCommerce store. This e.g. can be becoming the leader for certain niche templates or any other objective you view as important to achieve. You can also list down all your long term and short term goals for your eCommerce store.
Define your Competitive Advantage and USP
You will need to exactly define what is your competitive advantage and your unique selling proposition (USP) of your eCommerce store. The purpose is to differentiate our digital products stores from competitors and give customers a reason why they should buy from us and not from somebody else.
Analyze your situation (SWOT Analysis)
SWOT (Strengths, Weaknesses, Opportunities and Threats) analysis is a process where the management team identifies the internal and external factors that will affect the e-commerce store in the future. This refers the strengths, weaknesses, opportunities and threats for your webshop in the future.
Marketing Strategies and Tactics
You will need now to outline how you plan to launch the e-commerce store and how you plan to market your products:
How do you source new products?
How do you market each product?
The first item of your marketing strategy is to clarify how you like to position your product(s), do you go for price or quality.
Successful marketing for eCommerce stores requires creativity and persistence. You will also pretty quickly have to define where your website traffic should come from. Here are the common channels to consider:
SEO – optimizing your websites for search engines and acquiring backlinks normally takes a long time but will lead to the lowest cost for acquiring traffic in the long run. Marketing activities also in this sense also include press releases and posting quality articles on external sites.
Paid Ads can offer to bring you traffic quickly but it's very costly. Same as for any other e-commerce store, using paid ads for digital downloads stores only makes sense if the lifetime profit of a new customer outweighs the marketing costs.
Social Media Marketing can offer another way to attract traffic but it takes time to grow social media accounts unless you have a large budget for paid ads.
Affiliate marketing works in situations where you can afford paying third-parties a commission on every sale so that they can bring you traffic. However, you will need to identify good bloggers and other parties and at the beginning when you don't have many sales it might be difficult to convince them participating in your affiliate program. Nevertheless its worth evaluating this as potentially it can help you to scale up faster with a great affiliate marketing program.
Email marketing not only includes building an email list and sending out monthly newsletters but also setting up automatic email marketing campaigns to educate users, systematically following up on purchases and gather reviews and feedback.
Project Plan and Smart Goals
Once you have successfully defined your business plan and marketing strategies you might want to define a project plan to roll out the project and define the goals you want to achieve by when. In setting your goals and objectives, you can follow the structure called S.M.A.R.T. It means that you need to conform to the criteria in creating your goals. Those must be Specific, Measurable, Attainable, Relevant and Timely. Keep in mind, establishing a new digital downloads store will take time and therefore a realistic time plan should reserve sufficient time until the store can be grown.
Review the Budget and Financial Plan
Another aspect you might want to consider as part of your business plan is your budget and your financial plan. Luckily, software such as Easy Digital Downloads is not very expensive and also as you don't need any inventory, costs are pretty minimal. However, in the beginning, you will need to spend time and effort (or money) developing products and marketing them. Therefore, you will need to better check how much money you are ready to invest and might also like to figure out how much sales you need so that your ongoing costs can be covered and your store operates profitable or at least at break-even.
Step 6: Setting up WordPress, eCommerce Digital Products Store
Now it's time to get your website up and running. The first thing you'll need to do is install WordPress to your domain. Almost every reliable and well-established web hosting provider has integrated a 1-click-installation for WordPress. Nevertheless, you might have to read up how to install it. Contact your web-hosting provider if you need help.
In WordPress, WooCommerce is the most popular eCommerce plugin used for creating online stores. However, WooCommerce was developed to sell physical products and not digital products. We, therefore, recommend using Easy Digital Downloads. You may check out our previous blog which talked about EDD Stores Vs. WooCommerce – which one Excels at Selling Digital Downloads?
After you have successfully installed WordPress, you'll see a standard, clean website template. In this case, we surely all wanted to be unique and different among your competitors. A Theme is a design template in WordPress containing the styles and layout of your webpages. Therefore, you will need to select a Theme which gives your website a more professional design and makes your store credible. Please check the article which reviews the WordPress themes available for Easy Digital Download store. You will need to install the Theme and work through the configuration settings of your digital products store, then your WordPress eCommerce digital products store will be ready to go.
Step 7: Putting up your Digital Products
Now that you've configured all the necessary settings, you're ready to add your digital products to your eCommerce store. In Easy Digital Downloads go to Downloads » Add New. This shows several sections about your products that you have to fill up such as product name and description, prices, images and afterwards upload the digital product file itself. You can set up a file download limit and configure other button options. Also, you can see categories and tags for your digital download and add appropriate tags and categories as required. Keep in mind you will need to write a detailed product description in order that the customers will correctly understand your product.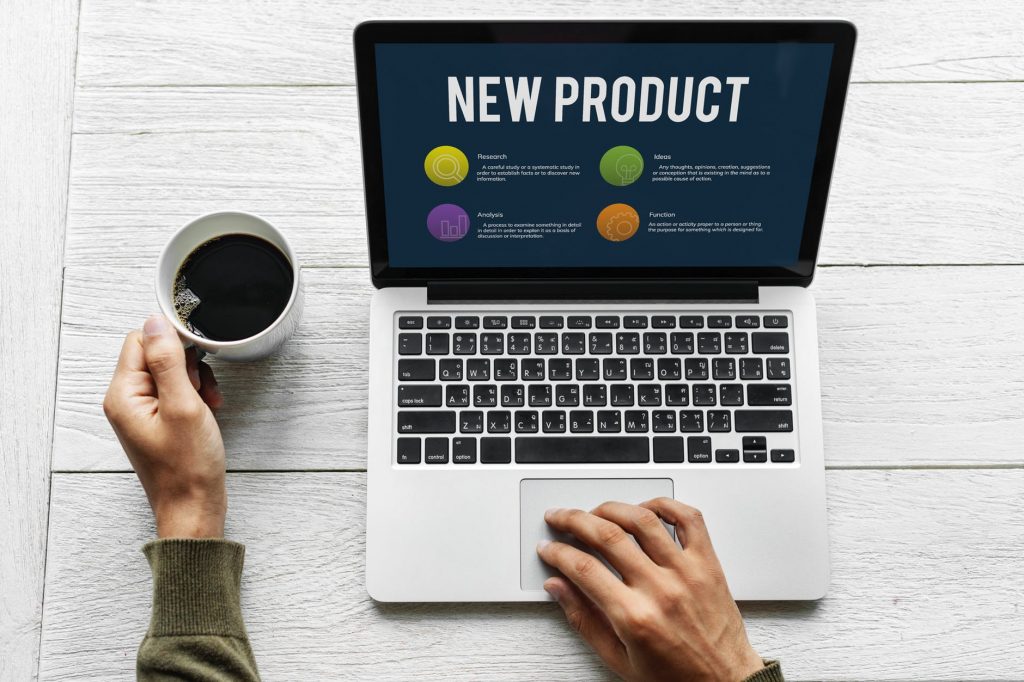 You will also work through the rest of your website then create an about us and contact section. If you sell WordPress plugins or software you might also have to install a ticketing solution for support and FAQ section with answers to frequent problems. Good customer support is key to keep customers coming back to you.
Step 8: Execution and Optimization
All elements are now in place to setup your new digital products store. Your website is ready as well as your marketing plan. It now comes all down to execution. In order to best monitor all things that are going on in your webstore, it's important to setup a regular tracking system for all the key performance indicators (KPIs). Key performance indicators for a digital product store should not only include the monthly sales and profits but also indicators related to the sources of traffic.
E.g. You might want to install Google Analytics from the start in order to measure the amount of traffic you get, from where the traffic comes from and even measure sales conversion. But we also recommend looking at other indicators such as e.g. the Alexa Ranking of your page, number of indexed keywords and pages on Google (e.g. via SEO tools such as Rankactive), the number of followers on your social media channels. Tracking your KPIs on a regular basis will lead you to ask the right questions why the traffic is improving or not and it will help you to figure out a solution to make your digital products store grow.
Conclusion: Starting a Digital Products Store via WordPress is simple
Starting to sell a digital product is one of the simplest ways to get you started with eCommerce. The technical issues are easy to overcome as you can rely on well-tested content management systems such as WordPress and e.g. Easy Digital Downloads for eCommerce. What will be a bit more challenging is to implement a solid marketing strategy to make your store become successful. It's worth to think through your concept first before you start to give your digital products store the best chance of becoming successful.