WordPress today powers 30% of the world's websites and leading eCommerce software such as WooCommerce are actually WordPress plugins which have proven that WordPress is much more than just a blogging solution.
When you are considering setting up a multi-vendor digital product marketplace you might want to consider using Easy Digital Downloads (EDD). EDD is the leading WordPress solution which is specialized in selling digital products and offers a marketplace extension as well. Unlike WooCommerce, Easy Digital Downloads does not come with any in-built legacy made for shipping physical products, instead, it is truly optimized in selling digital products. In this article, we will outline how to set up a multi-vendor marketplace platform in WordPress with Easy Digital Downloads.
If you are interested in more information, please download our Free eBook on How to Build a digital product marketplace on WordPress which contains even more comprehensive and detailed information on how to set up a multi-vendor marketplace for digital products.
You can get our FREE EBOOK here:
Why create a Digital Product Multi-Vendor Marketplace Platform?
Sales for online marketplaces are expected to greatly double from $18.7 billion in 2017 to $40.1 billion in 2022 (MCFADYEN based on eMarketers). During the May 2018 survey made by Statista, 50 percent of global shoppers stated that they preferred to make first-time purchases at a retailer, whereas 47 percent of repeat buyers preferred online marketplaces. As per Statista, two of the top three reasons for purchasing at a marketplace instead of a retailer were more competitive prices and a broader selection of products available. Also 38% of all online shoppers in 2017 ordered from abroad.
Number of Digital Buyers Worldwide, Source: Smartinsights 2017 based on eMarketer
First of all, why should your first choice be is to sell a digital product and not a physical product in your marketplace? The three main reasons are:
(1) No inventory required
(2) No shipping and handling problems
(3) Easier to sell worldwide
When selling digital products, a creator will have the choice to either sell his digital products on his own website or using a digital product marketplace. Below are the arguments why it can be a good idea to start a multi-vendor marketplace platform rather than a single vendor store:
Why starting a Digital Multi-Vendor Marketplace Platform?
Trend and demand for niche marketplaces
Selling a digital product is easier than selling a physical product
Buyers prefer choice and larger product inventories
Same launch costs as single-vendor websites
Low fixed costs enhancing chances of achieving break-even early on
Scalable business models with benefits in obtaining traffic (e.g. SEO and Social Media)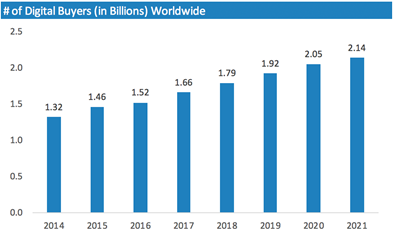 Best is to start a digital product marketplace only in a niche you are very familiar with as this will save you time and it allows you to find solutions to problems quicker than when you know nothing about an industry. Some people also say you need a large amount of passion. We think it cannot hurt and will only help you if you actually care about the products you will sell in your digital product marketplace.
Before starting a WordPress Marketplace – Market Research
Conducting market research is the very first step we must work on and do before even building and starting our Digital Product WordPress marketplace. It is important to first conduct thorough market research and study the essential factors which can affect and contribute to the success of the business plan when starting a digital product marketplace.
Below an example of simple competitor research is presented: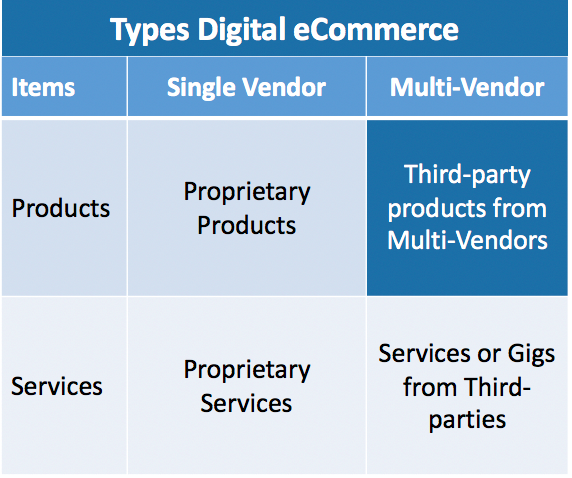 An effective way to conduct a market study is by starting with the closest competitors of your digital product marketplace idea. Try to especially focus on the top 5 or 10 competitors and thoroughly research their profiles to understand what and how they are doing and where the market gap for a new digital product WordPress marketplace might be. When analyzing competitors, try to analyze the following:
What do they sell?
Number of Vendors / Products
Price ranges of their products
Alexa Rankings
Followers on social media
Sources of traffic
Strengths and weaknesses
Reviewing the strengths and weaknesses of competitors should not only be in terms of how good their website appears but more in terms of how good their business model is. Is this a marketplace platform you believe can attract the interest of customers and vendors? If yes, why? What do they do well? Which points they seem to neglect or where do they show weaknesses? There might be an untapped opportunity where the market is not served?
Doing this analysis properly will give you more information about the marketing strategies and tactics of each of the competitors and you will quickly figure out where there might be an untapped opportunity in the market that deserves to be serviced by your new digital product WordPress marketplace.
SEO can offer a cost-effective long-term marketing strategy for marketplaces since there is a lot of content placed there. Therefore you will need to do keyword research which is the process of finding and analyzing actual keywords entered in search engines. The objective of the keyword research will be to figure out which keywords would be easy to rank within our market niche, have decent traffic search volumes and show only a low level of competition.
Another topic to research and check are commission rates charged to vendors by similar digital product marketplaces. Standard commission fees for digital product marketplaces are somewhere between 10% and 30%. So before deciding what it will be, please check first how many potential competitors are charging to their vendors and see that your fees are in line with the market terms for your market segment.
Setting up a Digital Product Marketplace
Just like in starting a simple Digital Downloads eCommerce WordPress Website, the very first thing to do is to choose your Domain Name URL and a Web Hosting Provider.
The Domain Name URL is the internet address where Internet users can access your website. Registering domains will cost from $10 per year upward, depending on the registrar and top-level domain (TLD).
The next task will then be to select a suitable web hosting provider that will host your website. You can choose between a shared and a private server. If you have plans to make your website large, you might be better off starting with a private server as otherwise, you will have to move your website away from a shared account as soon as you get more traffic.
As mentioned initially, you will need to install Easy Digital Downloads which is the leading solution in WordPress and fully specialized to sell digital products online.
Installing a Multi-Vendor Marketplace WordPress Theme
The next step will be to install a WordPress Theme for your new marketplace platform. There are numerous free and paid themes available which are covered in a previous article and summarized here:
What you need to watch out for is to install a theme that supports the Frontend Submissions (FES) plugin in EDD. In case your chosen theme would not support FES, you can still install the theme but then you will have to manually develop designs for frontend vendor pages which is costly and time-consuming to do. Therefore, better use a standard theme which already supports FES, to begin with.
Please note, the theme just needs to serve the purpose to get you off the ground. You will have to rework your website many times during the operations of your digital product WordPress marketplace. We just need a theme to start with, makes your marketplace presentable and helps us to attract first customers and vendors.
Essential Marketplace Plugins for WordPress
After you have selected your WordPress marketplace theme, we need to install several specific EDD marketplace plugins for WordPress which are needed for operating a digital product marketplace with Easy Digital Downloads.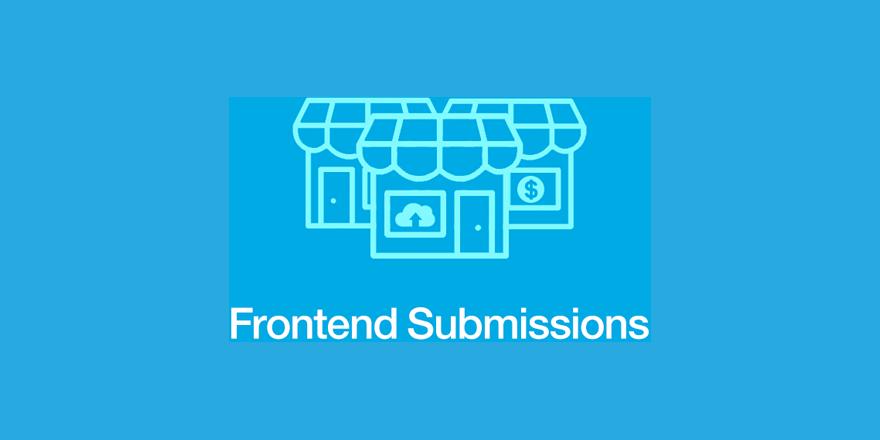 Frontend Submissions provides a full-featured front-end package to turn your Easy Digital Downloads powered website into a complete multi-vendor marketplace. It allows you to accept download submissions from third-party authors or vendors and allows them to list their products in your Easy Digital Downloads marketplace website.
By using the FES plugin on top of your EDD plugin, you can build a store where vendors and creators can sign up, list their products for sale, and manage their own accounts, all from within your WordPress marketplace platform. For a multi-vendor digital product store, FES is the key marketplace plugin for WordPress to use.
Commissions – An Essential Marketplace Plugin for WordPress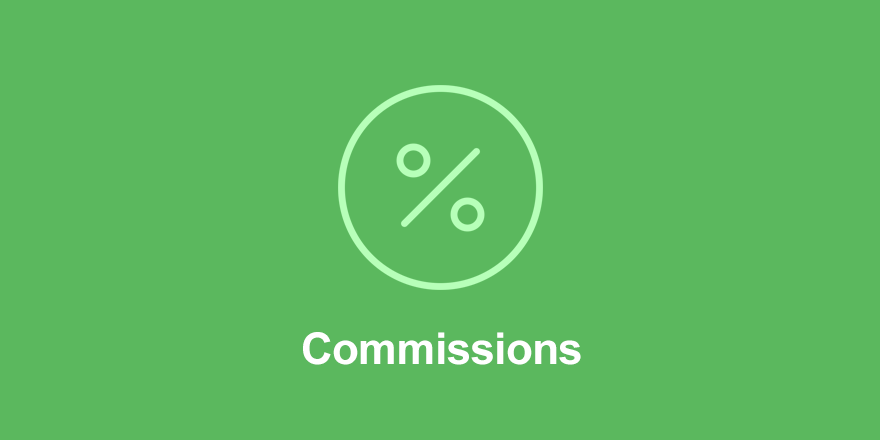 The Commissions extension is what you need to administer the revenue split between your platform and third-party vendors automatically. The way it works is that you need to define the percentage of sales (the commission) your third-party vendors get on every product sale. For digital product marketplaces, commission rates should lie between 10% – 30% which will form your fee income.
The Commissions add-on is often paired with Frontend Submissions, but it can also work perfectly on its own. Commissions can be paid to any WordPress user at either a flat rate or a percentage of sales. It's a key component for any Marketplace plugin in WordPress and Easy Digital Downloads.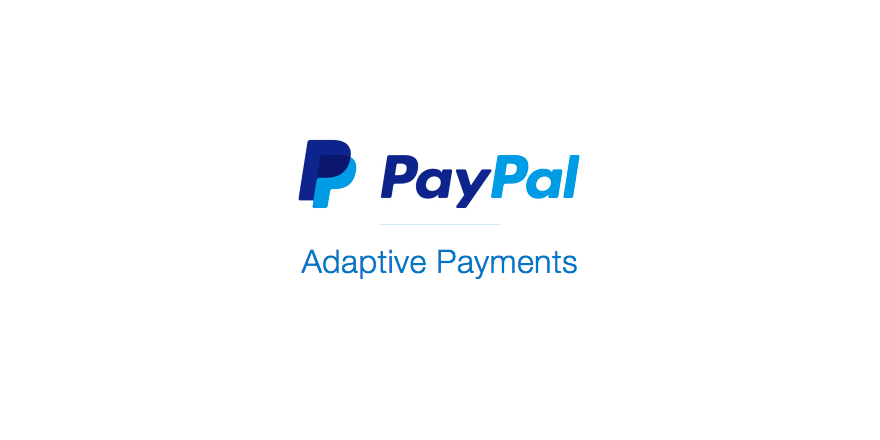 Our PayPal Adaptive Payments, same as FES, the main marketplace plugin for WordPress, is a key WordPress plugin to use, as it automatically splits payments received between you and third-party vendors. This way, it avoids a lot of administrative work as the payment of third-party revenue can be done instantly and it saves significant time. This marketplace plugin for WordPress is a tested and true time-saver for all multi-vendor Easy Digital Downloads stores.
The plugin connects Easy Digital Downloads to the versatile Adaptive Payments gateway. With this gateway integration, you can easily split payments with up to 6 different receivers at the same time. You can set each receiver up with a specific percentage of the payment within the settings for this gateway. Also, you can determine whether you would like to use chained or parallel payments.
We do really like to recommend you to use this plugin and benefit from its very helpful and straightforward features. We have customers who spent a lot of time executing payments to vendors manually every month and is simply a lot of work which you do not need to do if you have an automated solution. PayPal Adaptive Payment Gateway is not actively promoted anymore by PayPal and you will need approval from PayPal before you can implement it. Nevertheless, we recommend using it as it saves a lot of time and as far as we are aware PayPal still accepts new users into its program.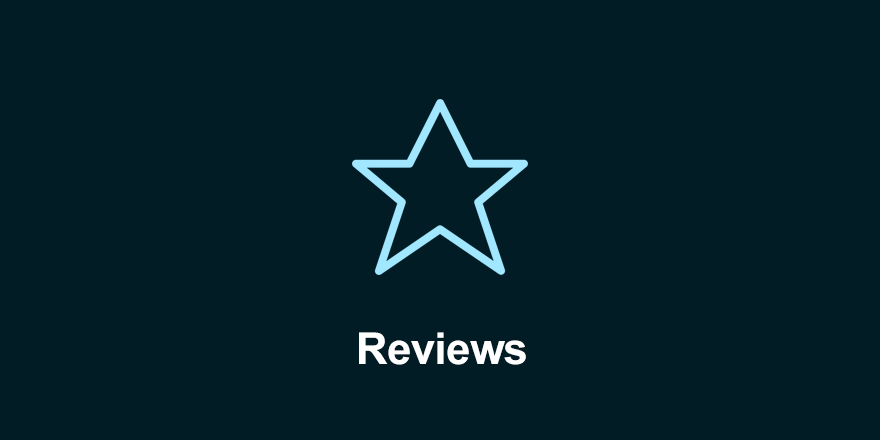 The Reviews plugin from Easy Digital Downloads makes it quick and easy for your visitors and customers to review the products offered on your website and for leaving a rating. Reviews are a sign of engagement and trust, therefore installing such a marketplace plugin WordPress extension is a must.
Apart from these essential plugins, you will have many more plugins available to choose from Easy Digital Downloads, third-party vendors or from the WordPress plugin directory.
How to source your first vendors?
After you have successfully set up your digital product marketplace and installed the specific EDD WordPress plugins, the next essential step to take is to be able to fill up your catalog with products, but how? The answer is, we first need vendors to get on board with us. It wouldn't be a marketplace if there were no vendors. This means we will have to source our first vendors who will contribute the digital products for sale on our marketplace.
From where can you obtain first vendors willing to sell their products with you? Based on our experience, vendors are normally sourced from the following sources when starting a new digital product marketplace:
Creating your own products
Partner with vendors you know personally
Reaching out to potential new interested vendors.
Read our eBook for more insights on each source of vendors.
You can get our FREE EBOOK here:
Marketing Strategies for Digital Product Marketplaces
Once your WordPress marketplace has been launched, promoting your digital product marketplace is important for gaining the attention of future customers and prospective vendors. The process of selling and promoting digital products is quite similar compared to how you would sell and promote physical products on any eCommerce website.
Now, if you are looking for ways to effectively market your digital product marketplace, here are the strategies that should be tested.
Social Media Marketing
Social media refers to websites and applications that allow users to create and share content as well as participate in social networking with other users. Different Social Media Platforms such as Facebook, Twitter, Instagram, Youtube and many other remains a very great way to establish your brand and build an audience.
Keep in mind, depending on your target market, there will be different social networks of relevance. E.g. management professionals you most likely find on LinkedIn, developers there are many on Twitter and Youtube, etc. Try to figure out which social media networks your target audience is most active and these should be the social media channels to focus on.
Social media marketing is an art by itself and there are many techniques and tricks to be mastered. Most important we find is to post regularly. For this, you can use a service such as Buffer which allows you to put your posts in a queue so that you won't forget to post at least once per day.
Normally, the tasks are to review your posts, compared to your competitors, research and learn what can be improved and implement it. The key performance indicators (KPIs) normally are engagement received, number of followers, retweets/reposts, shares, clicks which drive traffic to your website. This all needs to be monitored on a regular basis. So be prepared for a steep learning curve and lots of trial and error until you know how to master social media marketing for your digital product WordPress marketplace.
Search Engine Optimization (SEO)
Search engine optimization (SEO) refers to the process of optimizing your website to be found by search engines. The objective is to rank on the first page such as Google, Bing or Yahoo when somebody enters a keyword in the search bar. The result will be that you will be getting free traffic from organic search results via the search engines as you will improve your website position in the Search Engine Results Page (SERP).
There are two sides to any successful SEO approach SEO has two techniques to improve website position, On-Page SEO and Off-Page SEO.
On-Page SEO
This refers to all the optimization tasks that we do on our websites such as optimization of text titles, meta descriptions, page titles, contents, image optimization by adding alt tags and descriptions, checking keyword density in text, internal linking, creating sitemaps, ease navigation, reducing page load times and many more tasks.
Overall, the on-page technique aims to structure and present your website in a search engine friendly manner. This is a very important task and to be done before even thinking about working on Off-page SEO link building.
Off-Page SEO (Backlink Building)
This refers to all the activity that happens away from your website to raise your site's rankings by building quality back-links. Building quality backlinks is at the heart of off-page SEO. Search engines use backlinks as an indication of the linked-to content quality, so a site with many high-value backlinks will usually rank better than an otherwise equal site with fewer backlinks. Below find some strategies you can use to obtain backlinks for your digital product WordPress marketplace:
Participating in Forum Discussions
Blogger Outreach
Guest Blogging
Press Releases
These are just some of the techniques which can be used to build backlinks. Feel free to talk with an SEO agency, they normally can provide you with additional options where to place backlinks and can also help you work on that.
Email Marketing
An email marketing list can become a very effective tool for communicating with your audience on a regular basis.
The first step in setting up your email marketing program is to install an onboarding process. Mostly this can be done by adding a subscription form at the checkout page to stay updated on news and product updates (e.g. install the Mailchimp extension). Another way is to add a widget or a popup window with subscription suggestions on your website.
Email newsletters should be sent on a regular basis (e.g. monthly) but also not overdoing it as otherwise unsubscribe rates will become high. For digital product marketplaces here, some ideas what to put in your newsletters:
Present new products
Summarize new blog posts or research articles you have written
Present select vendor achievements or story
Present customer showcases and how your marketplace could help them
Introduce new features of your marketplace
Ask for user opinions on topics of interest
Only by tracking and comparing your newsletter results you can figure out how to make your email marketing campaign more effective and which changes lead to best results among your audience.
There are still other marketing strategies you might want to consider or also some which might not be suitable for a digital product marketplace. Read the Free eBook on How to Build a Digital Product Marketplace on WordPress for more information.
You can get our FREE EBOOK here:
How to operate your WordPress Marketplace
Now that we have successfully set up our multi-vendor marketplace platform and, have started with marketing and vendor onboarding, we need to focus now our attention on the operations of our digital product marketplace.
There are actually a lot of different elements that we need to keep on our radar, constantly observe and work on in order to enhance and improve our WordPress marketplace.
Sales Optimization
Normally the main goal of your digital product's marketplace will be to maximize sales and profits over the long-run. In eCommerce we have 4 factors which determine your revenues as shown in the following graphic: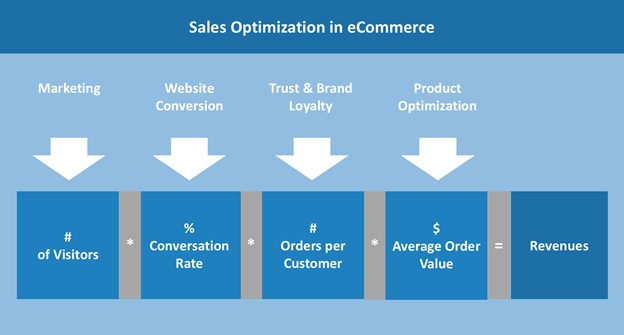 This means you can maximize revenues of your digital product marketplace when you seek to maximize each of the 4 revenue drivers:
Number of Visitors – See previously mentioned marketing strategies which will be needed to attract and grow the number of visitors
Conversion Rates – You will need to work on your website to best convert visitors into paying customers
Number of Orders per Customers – The more times your customers return and purchase from you, the higher your sales will be
Average Order Value (AOV) – Mostly depends on the price point of your products, how your products are packaged and how easy/difficult it is to sell them.
As for any eCommerce website you will need to work on improving each of these four factors in order to max out your full sales potential.
Vendor Management
Running a successful digital product multi-vendor marketplace platform means keeping an eye on multiple vendors. Vendors come to your store with their own ideas, expectations, and ways of doing things. You have to gather these different vendors under one umbrella.
Your job as a store manager is to help vendors sell as much as possible as easily as possible, while still retaining the ability to make important decisions about your store. This means making vendors happy while making yourself happy as the store manager.
Now, we're here to give you some tips on how to manage and help your vendors earn.
Product Curation
Most digital product marketplaces will opt for curating all products they receive from vendors for the following reasons:
Avoiding harm: Digital products are subject to harmful code additions that might not be detectable by normal users. The worst that could happen is that any form of digital code or program harms customer's computers. Therefore, it is important to review each product and know the vendors you work with as otherwise, the risk may get too high.
Avoiding chargebacks: In the case of product descriptions that would not be accurate, they will have a good chance of requesting chargebacks as payment gateway providers will have the last say in such cases. It is therefore in the best interest of the marketplace operator to ensure product descriptions are accurate to avoid problems later on. Especially products listed from new vendors will require a careful review.
Establishing a personal relationship with your Vendors: A product curation process will also establish a more personal relationship with your vendors. As the operator of a multi-vendor marketplace platform, your vendors are not simply your sellers but rather they are your business partners. It is very important to establish a good personal relationship with them. Why not use product curation as one way to do this? Especially smaller niche marketplaces have an advantage here as they can afford to deal with their vendors on a 1:1 basis.
It is very rare to see a digital product marketplace that would not use a curation process to ensure a high-quality of products are listed in its marketplace. However, we are still checking for best practices on how to do this. Let us know if you know any good example which should be listed here.
Monitoring How Vendors are Doing
As the operator of your marketplace, you don't simply source vendors and let them be on their own selling digital products on your website. It is very important to also monitor how your vendors are doing. You should, therefore, run different reports from time to time to benchmark and compare your vendors to find out what works, what doesn't and what are the best practices that might help all the vendors to sell more.
If you find vendors who are underperforming, first, check vendor profiles if all necessary information is present in so that they will have a well-established identity that your customers may see and observe.
The next step is to check their product listings. Are the product descriptions accurate and are the products well presented? In case of problems, does the problem lie with the seller or with your processes? Is it easy to list products? Are there enough information fields to completely present the products?
You might as well enhance and optimize your website's navigation and experience which would definitely help your vendors get a sale.
Promote your Vendors on Social Media and your Blog
Advertising and promoting your vendors, along with their products, in different Social Media Channels such as Facebook and Twitter can be a good way to get visitors and help your vendors with marketing their products. Remember, if your vendors earn, you earn, so it's in your best interest to help them market their products.
As part of your digital marketplace marketing campaign, writing blog posts about vendor products can help you to create additional content for your web page and offer your vendors another platform to market their products. However, make sure the articles to be published comply with the required quality standards you need to maintain for your blog.
Providing Vendor Resources
Working with vendors and helping them to market their products will become an ongoing task. As such you will need a process to help your vendors. In the beginning, vendors will have a lot of questions as they will need to understand how to work with your digital product WordPress market place and what they will have to do to earn money.
Therefore, in order to anticipate their questions, it is advisable to follow a pro-active approach. One way to do this is to send out a series of education emails to new vendors upon sign-up. The objective is to help vendors to complete their product listings and then in a second step motivate them to list more quality products on your digital product marketplace.
Building a Team
We all know that running a digital product WordPress Marketplace is tough. When you're starting out with your business, you will have to do all the tasks required. From running and managing your marketplace like updating and creating products, managing vendors, paying commissions, sourcing more vendors, managing promotions, customer support, handling social media accounts, SEO Management – the list of To-Dos is endless.
However, as a business owner, it's better to spend your time doing what you do best – running and growing your company. But that's not to say the routine tasks and administrative duties aren't important because they absolutely are. Depending on your budget, you will have to consider hiring people. Normally you want to hire employees in a lean manner. So apart from hiring employees, you have the following alternatives to hire:
Freelancers on a Project by Project Basis
Employees
When your marketplace is very new you don't want to incur big costs at the beginning and first test out if there are demand and interest in the products. Therefore, you should consider outsourcing tasks first to freelancers then to virtual assistants until your marketplace produces stable revenues and profits so that you can afford to hire employees.
Tasks you can Outsource
It is important to know what tasks you should outsource before you start building your team – including freelancers and virtual assistants who you can work with on a more permanent basis. When considering to outsource tasks, look for manual, time-consuming work or tasks that are repetitive, can be thought to others and where you are better off using help rather than when having to spend the time yourself.
Here are some daily tasks you should consider delegating:
Customer service: Answering emails and phone calls from customers.
Social Media Management: Creating content, responding to comments, and other community management tasks.
Research: Vendor research, product research, benchmark comparisons
Store management: Reviewing product descriptions, managing vendors, tracking KPIs
SEO: Off-page link-building
Technical operations: Website maintenance, SEO management, and other administrative tasks.
Data-entry: Bookkeeping or inputting data from different sources into a spreadsheet.
Etc.
Tracking Key Performance Indicators (KPIs)
If you want to know how your digital product marketplace is doing, you need to keep track of your Key Performance Indicators (KPIs). This is an important step to take to ensure that you are not going off track.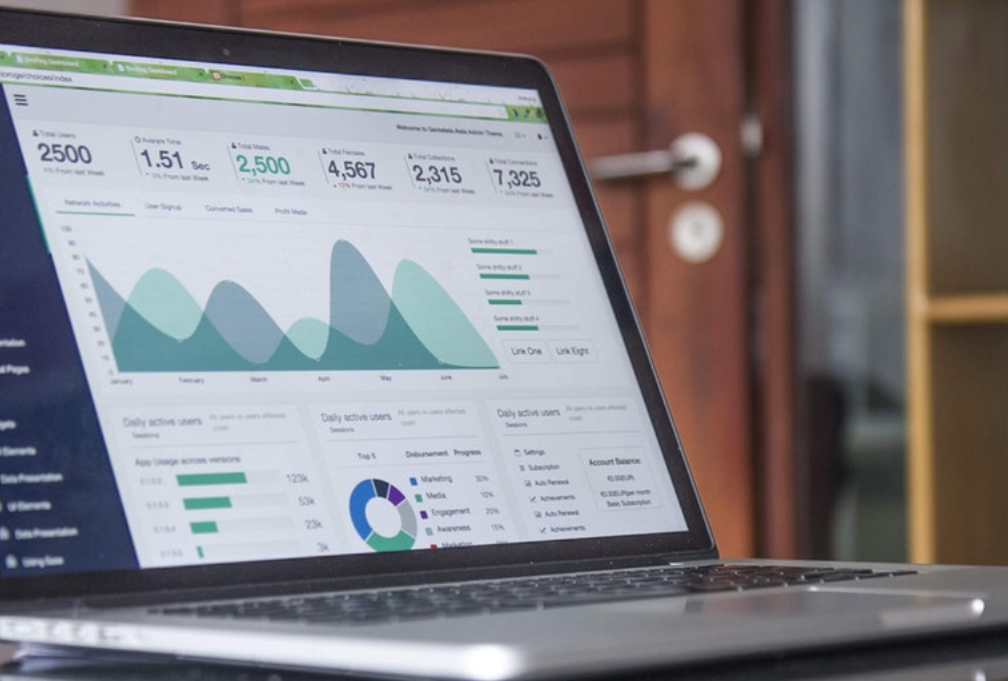 A key performance indicator – also known as "KPI" is a performance measurement that impacts the result of your online store. KPIs need to improve and achieving your objectives will provide important milestones on your road to online success. Monitoring important KPIs for your online store tells you whether your business is moving towards meeting your objectives or not.
Essential KPIs you should track
KPIs for digital product marketplaces are numerous to track but important is to focus on those where any change will impact the financial result of your business. Tracking should be done at least on a monthly basis or even on a weekly basis. The advantage of doing a weekly tracking is that you will find out sooner in case of any problems and have more time to take action. If you wait until the month-end, you might find out that too late that were problems and it leaves money on the table.
We present a selection of KPIs which will be useful to consider tracking on a regular basis for a digital product marketplace. They are:
Website Traffic (Number of Visitors)
Website Traffic
Average Time on Site
Domain and Page Authority
Alexa Ranking
Social Media Followers
Conversion Rates
Conversion from Visitor to User
Conversion from User to Paying Customer (Free to Paid product)
Cart Abandonment Rate
New Customer Signups
Email list subscribers
Number of orders
Average Order Values
Number of products
Average Order Value
Measuring KPIs on a regular basis is an important step towards professionally managing your digital products marketplace and finding the areas where you can still improve in order to achieve your business goals. To really grow your multi-vendor marketplace, you need to monitor your webstore's performance on an ongoing basis and take actions every time KPIs, move in the wrong direction. Once you've decided which KPIs you want to track, make it a part of your weekly and/or monthly routine to follow them closely.
Automating and Improving Processes
At the beginning of your website, tasks are fine to deal with as they come up. But as you grow, these tasks get more and more frequent, and the demand on your time and your team's time becomes even greater. After a while, these small tasks can significantly eat into productivity; reducing output, creativity, and even profit margins.
You will be confronted with seeking new ways to automate and improve your processes as your digital product marketplaces scale up and become larger. The objective is to save time, money, and sell more. Ultimately, it provides gets your business ready to scale-up exponentially. Automations include mostly:
Reporting
Social Media Marketing
Payment of vendor commissions
Etc.
Automating tasks and improving processes is an ongoing task and there will be many more ways to save time and benefit from automated solutions and improved processing. Obtaining a sufficient level of automation is key to fully scale-up your digital product marketplace to reach its full potential.
Website Security
Another important element that most eCommerce companies need to consider from the very beginning is the eCommerce website security. If you run an eCommerce website, you'll know that they are a major target for hackers, fraudsters and yes, even for your own competitors. Just think about the thousands of user IDs, personal information, product catalog and prices, financial information including credit card details a typical eCommerce webstore has. That's what makes eCommerce sites, big and small, so attractive to cybercriminals to exploit and competitors to leverage on.
As your multi-vendor marketplace platform becomes larger you will also find that you will have to spend more time in making your infrastructure more solid and enhance the security of your marketplace. Here are some basic measures you will have to implement to keep your digital product marketplace save (among many others):
HTTPS / SSL – today Google views it as an outdated practice to use HTTP and punishes websites still using the old HTTP protocol. Therefore, implementing a Secure Sockets Layer (SSL) certificate from the start is a must. You can purchase one from your hosting company or a reputable SSL vendor at affordable costs.
Complex Passwords – Insist that every user have to use passwords that comply with a minimum standard.
Payment Gateway Security – While it may make processing payments more convenient, having credit card numbers stored on your database is a liability. In order to save your business from this terrible fate, you should never store credit card information on your servers and ensure your payment gateways security is not at risk. Today you can easily use third-party payment processing providers such as PayPal or Stripe who will manage all sensitive Credit Card information in a professional manner.
Firewalls – using firewall plugins and also configuring your server firewall is a must to protect again malicious attacks.
Backup your data – Data loss due to hardware malfunction or cyber-attacks are not uncommon. And if you don't back up your data regularly, you are at the risk of losing it for good. Employ automatic daily backup service so that even if you forget to do it manually, all your data will be backed up automatically minimum once a day.
These are just a few elements to mention and to work on. As your digital product marketplace becomes bigger, paying close attention to security becomes even more important.
Conclusion: Building a Digital Product Multi-Vendor Marketplace Platform is a Journey, not a Destination
Building a digital marketplace is a good idea as today the trend goes towards creating specialized niche marketplaces that can offer better know-how and a much more focused approach than a generalist marketplace. Many buyers prefer to buy from a marketplace rather than a single vendor store.
Easy Digital Downloads offers an open-source solution to run a digital product marketplace on WordPress by installing select marketplace plugins for WordPress. These are either freely available or are very reasonably priced. Also, many useful plugins are available on the WordPress plugin directory.
The marketing tactics require a bit a different focus for a multi-vendor marketplace platform compared to a single vendor store. SEO and Social Media Marketing are two important strategies to focus on, especially as traffic there is cheap in the long-run compared to other sources of traffic.
Vendor management and tracking your Key Performance Indicators are a must in establishing a successful digital product marketplace. Activities and tracking of KPIs should focus on factors which will influence users and revenues later on.
Ongoing work will be required and normally only by keep testing and optimizing your WordPress marketplace you can exactly understand how your marketplace business works and how to make it a success. Creating a digital product marketplace is not a destination but one of the most interesting journeys in eCommerce. Feel free to take it.
This article provides an overview of how to build, set up and operate your digital product marketplace in WordPress. If you are interested in more details, please download our Free eBook on How to Build a Digital Product Marketplace on WordPress which contains even more comprehensive and detailed information on how to set up a multi-vendor marketplace platform for digital products.
For any feedback or comments feel free to reach out to us as we are also interested in your input digital product marketplaces can be made even better.
You can get our FREE EBOOK here: