You may have experienced some issues when using our plugin, e.g. features do not work, site crash, critical errors, php log errors, and others.
If yes, then this article will provide you clear instructions how to get support from our team of developers. Please follow the guide carefully below how to properly contact our support.
1) Checked Plugin and Theme Conflicts
Kindly confirm to us that you've first followed and done the steps in solving for plugin and theme conflicts. This step is basically deactivating all other plugins, changing to a standard WordPress Theme and checking if the error remains or not.
If you haven't done this step yet, please do so before proceeding on getting a support.
2) Provide us with your Systems Info File
If the problem persists, please gather and send us the following:
A Systems Info File will give us more details about your server configuration to properly fix the problem.
In WooCommerce, you can find the Systems Info File in Menu WooCommmerce > Status > Get system report.

In Easy Digital Downloads, you can find the System Info file in Menu Downloads > Tools > System Info > Download System Info File.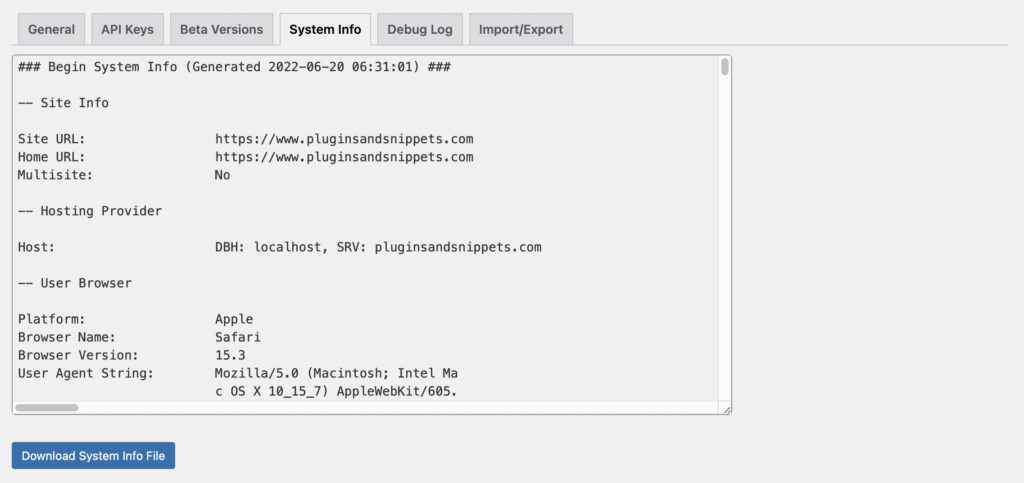 3) Valid License Key
Please send us your Valid License Key. We require that you have an active plugin subscription with us to get a support.
4) Explain the Problem and Provide Evidences
Please gather some relevant screenshot(s) and the Page URL of where you exactly experienced the problem. We also prefer that you carefully explain us the problem; where and how did it happened. This will help us to better understand and fix the problem.
5) Create a Support Ticket
In order to contact support, you must first login with your account and click the button below.