In this documentation, we provided all the setup and installation instructions you need to do, to prepare for the Simple Page Access Restriction Plugin. If you haven't acquired this plugin yet, please also visit the plugin's download site.
A. Plugin Objectives
The Simple Page Access Restriction Plugin offers a simple way to restrict visits to select pages only to logged-in users and allows for page redirection to a defined (login) page of your choice. Therefore, Guest users, which are not logged-in will be redirected to another page.
B. Plugin Setup
(1) Go to the plugin settings page and choose a Login Redirect Page.

(2) Select which page you want to restrict for logged-in users only.

(3) Then, in the Edit Page modus of your choice, locate the Simple Page Access Restriction Box and enable restriction only for logged-in users. This prevents guest users in accessing the selected page.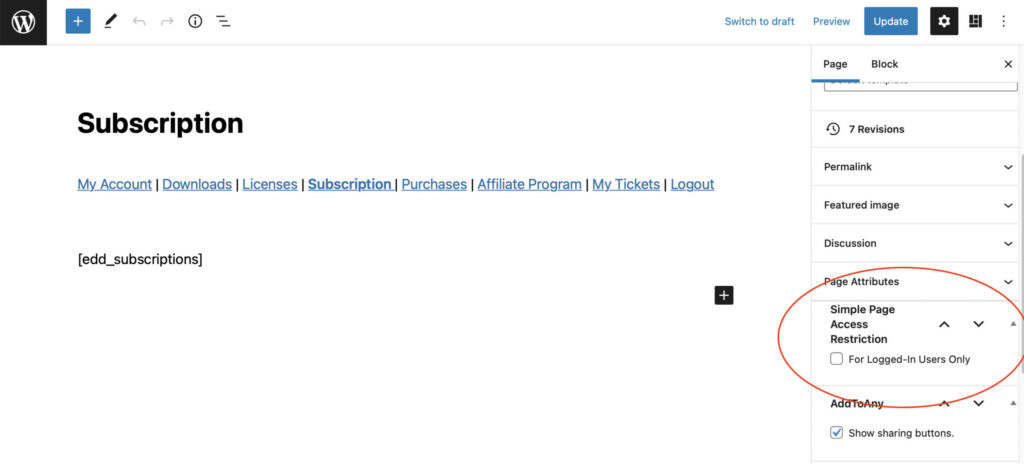 C. Contact Us
If there is anything that you're confused about or if you run into any problems, please don't hesitate to Contact us. We will get right to you and help you with the best we can as soon as possible.