Sell more at higher prices
Huge time savings: 1-Click Automatic calculation of suitable Upsell suggestions instead of spending countless hours of manual work
Displays Upsells and Recently Viewed Products
Tailored Upsell suggestions fetched by our Algorithm aiming to increase sales
Algorithm with Flexible Logic allows changes in Upsell Strategy
Detailed Tracking of Upsell Sales Results
Upsell Analytics Page to monitor both Upsell and Order Results
Add to Cart and Exit Intent Popups
Supports Custom Taxonomies
Carousels or Lists on Product Page, Checkout Page, Purchase Receipt Page, Widget, ShortCodes or Gutenberg Blocks
Integrations with WooCommerce and Easy Digital Downloads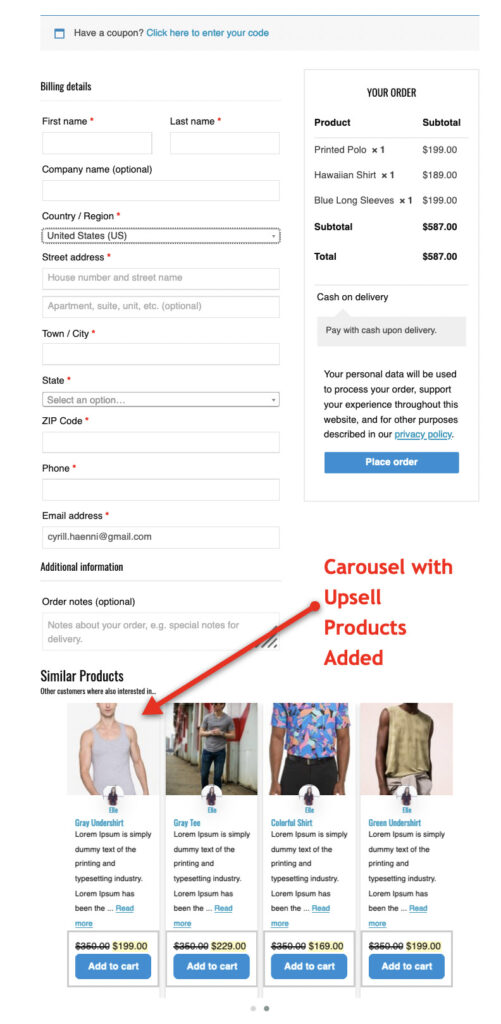 Table of Contents
(1) Plugin Purpose
(3) Key Features
(4) Why do I need this Upsell Plugin for WordPress?
(5) How does this Plugin compare to other Upsell Plugins?
(6) Frequently Asked Questions
(7) Get UpsellMaster Plugin Today!
Plugin Purpose
The UpsellMaster Plugin uses a data-driven algorithm to automatically calculate suitable Upsell products in 1-click for each product. You can modify how your algorithm works so that you can continuously optimize your Upsell Strategy. This avoids having to spends countless hours defining which other products can serve as Upsells for each of your product. Instead, click on the Calculate All Button, sit back and relax while our algorithm does its work.
The plugin displays the calculated Upsells or Recently Viewed Products on suitable pages such as the Product page, the Checkout page, the Purchase Receipt page or any other page by placing a widget, Shortcode or Gutenberg block. The plugin offers close integrations with WooCommerce and Easy Digital Downloads and comes with its own Upsell Sales Tracking Report. The Algorithm logic can be changed and fine-tuned which allows you to test different Upsell Strategies for your eCommerce Stores using WordPress.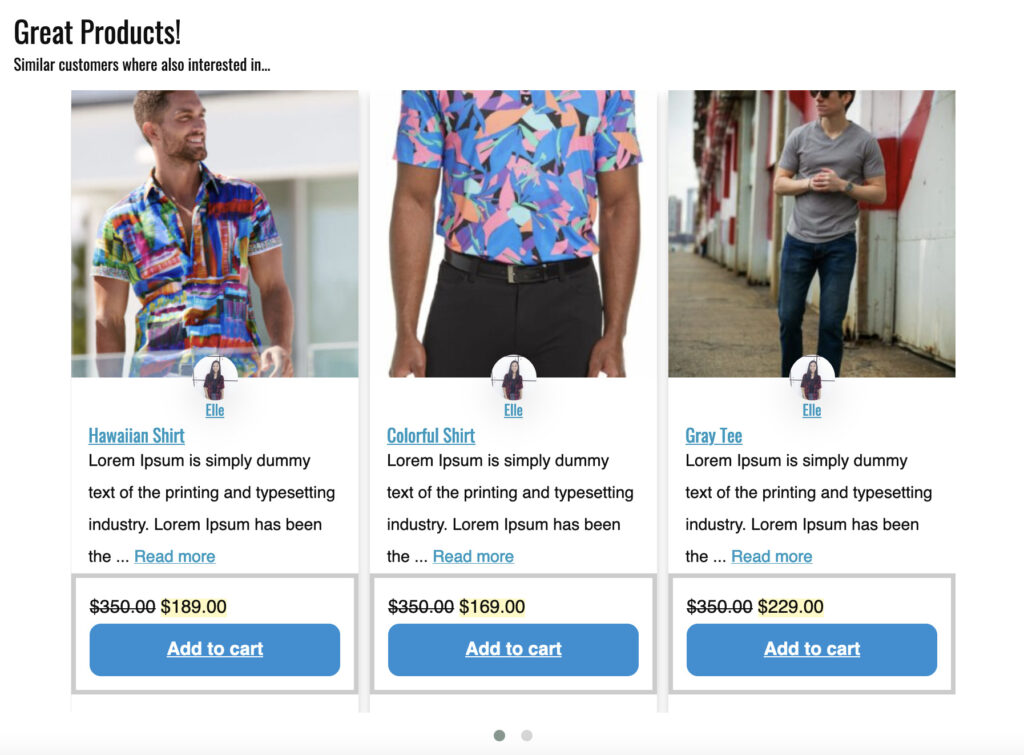 Explanatory Video
Key Features
Algorithm which calculates suitable Upsells Per Product in 1-Click
This plugin uses a flexible algorithm logic that defines how to calculate the best possible products that can serve as Upsell products to offer for each of your store's products.
Basically, you can define
How many targeted Upsells can be calculated per Store (up to 10)
What is the targeted price range of your Upsells
Which products should be considered first? – Products with the highest Lifetime Sales, same Author, same product category or tag?
This mechanism allows the algorithm to go through the data of your store and come up with the best suitable Upsells as per your Upsell Strategy for this store. You can also fine-tune and change the settings to test different strategies to find out which strategy works best for your store.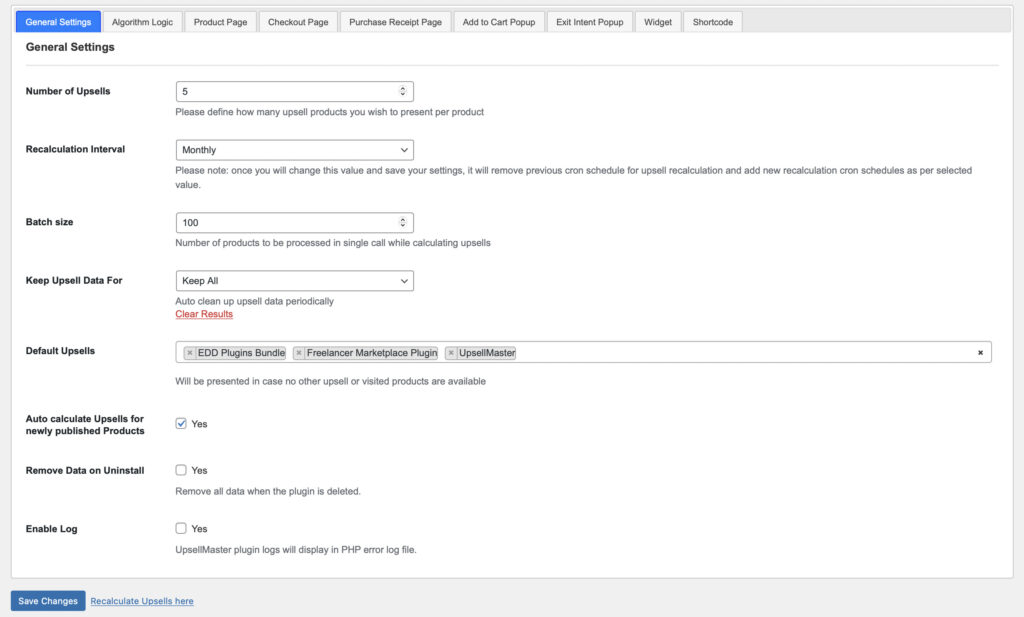 Upsell Sales Report and Tracking
Another great feature of this WordPress plugin is that it provides a detailed Upsell Sales Report the results of your Upsell Strategy. The report comes with filters, a chart and calculates a variety of Key Performance Indicators so that you can obtain deep insights into your sales performance of your WooCommerce or Easy Digital Downloads Store.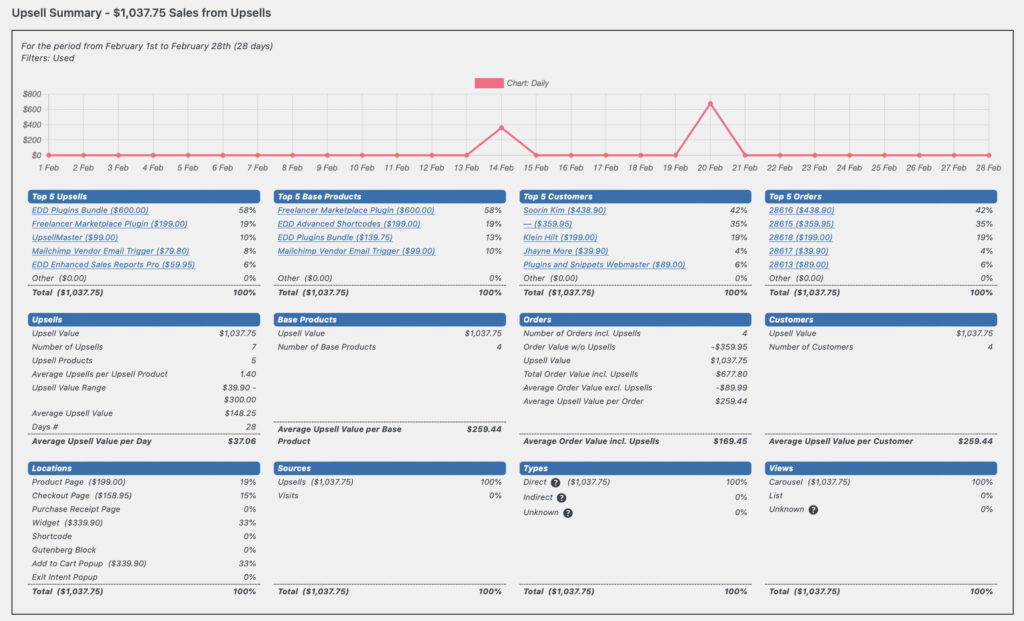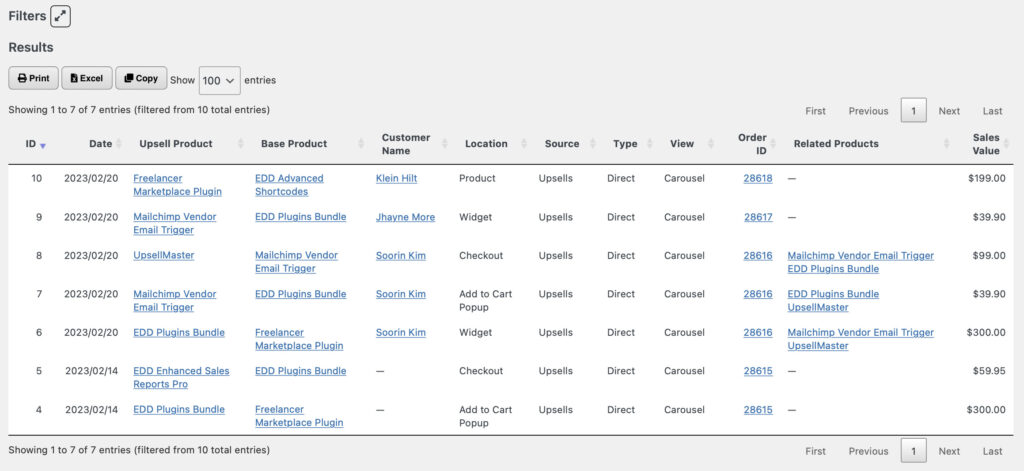 The Upsells Reports Summary comes with the complete list of all products which were offered as Upsells and Recently Viewed via this plugin on your website.
Here you can find the following details:
Upsell product
Base product (the product which triggerd the Upsell)
Customer
Location in which the Upsells has been displayed
Sales Value of the Upsell , and others.
It is important to keep track what are your best-selling Upsells and Base products are because it can help you optimize your upsell strategy better. Also you can track which are the best locations on your website to either display Upsells or Recently Viewed products.

A summary shows you the relevant Key Performance Indicators of your Upsell Strategy – how much is your Upsell value, how many Upsells have been bought, what are your best Upsells and Base products, Top Orders and Customers and many more indicators.
You can also apply a variety of filters to put your focus on certain Upsells, Base products, time periods, display locations, customers and orders and others.
Understanding and studying your Upsell Report regularly can help you in optimizing and enhancing your Website Conversion Strategy. Use our WordPress plugin to enhance the Sales of your eCommerce Store!
Upsells by Products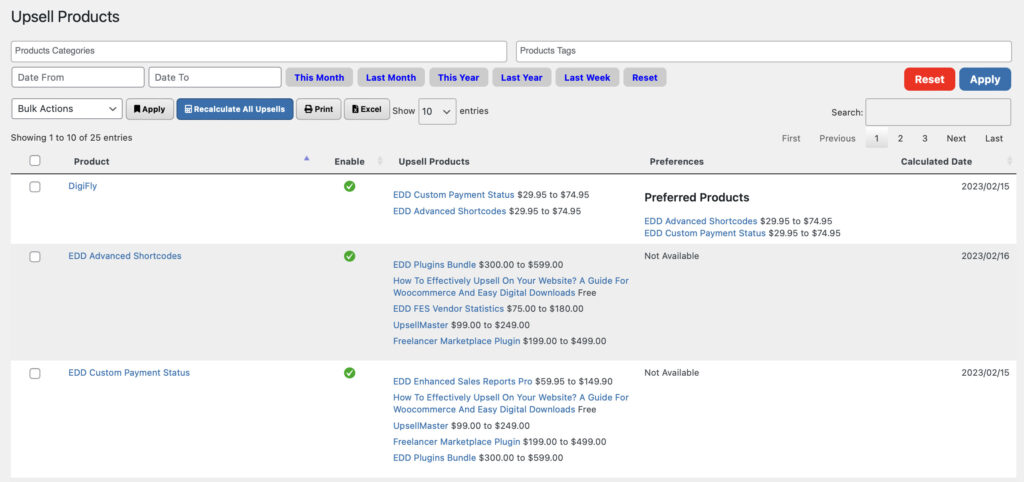 Admins can basically see a full list of all Upsells calculated by the Algorithm set per Product. They can also export the list to CSV File as well as Recalculate the Upsells manually whenever changes were made on the Settings page.
Upsell and Order Results Analytics
The newly added feature of this plugin is the Analytics Page. Here, we can separately track Upsell Results and Order Results.
In the Upsell Results Tab, there's a sub-tab for Upsell Products and Base Products. Each report shows the Top 10 Products along an interactive chart showing the Total Amount and Number of Upsells purchased. Below, we can also check, in a list format, the Upsell Results.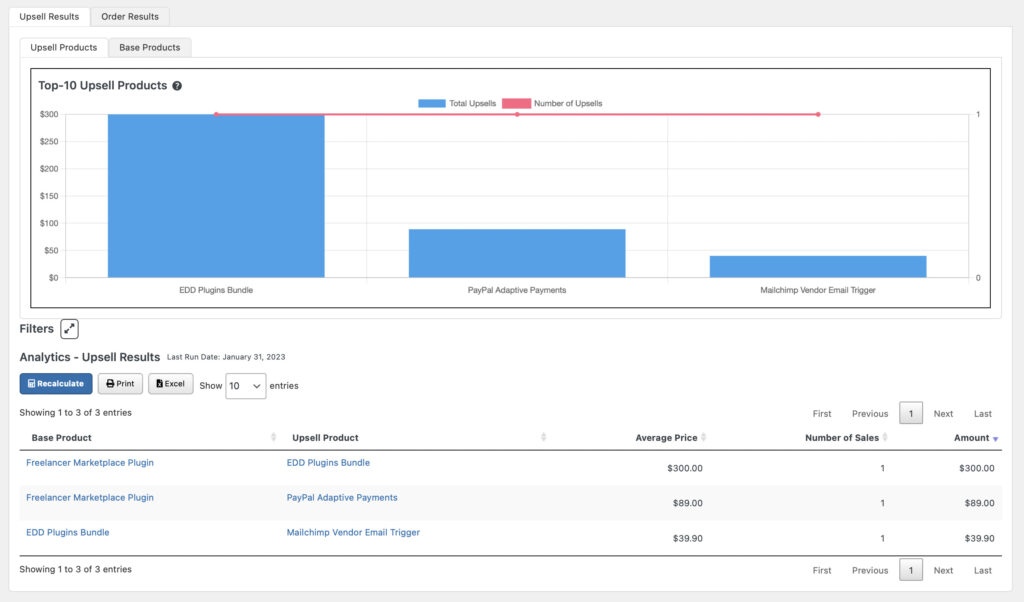 In the Order Results Tab, we can see, in two different charts, Top 10 Order Products and Related Products purchased, that triggered the highest number of sales. Below, we can also check, in a list format, the Order Results.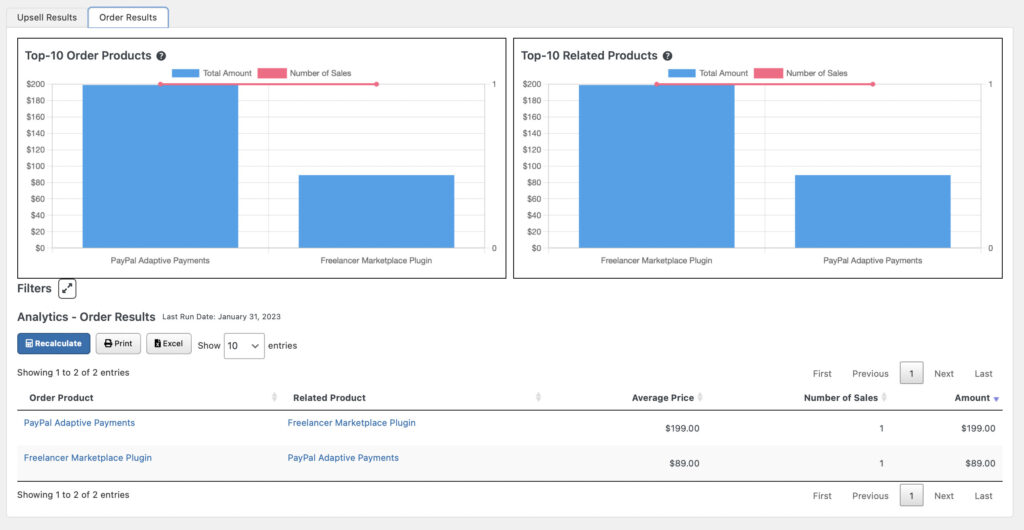 With these Analytics, we can easily look and monitor which products results to the highest Upsell and Order Results, thus, we can improve and maximize our Upselling Strategies towards best results.
Algorithm Logic Priorities up to 8 with Normal and Logarithmic Modes
In order to significantly improve your Upselling Strategy, now, our plugin allows for a maximum of 8 Algorithm Logic Priorities in choosing which criteria to be shown first as Upsells to your Base Products.
Also, we added two modes, Normal and Logarithmic Scales, to easily weigh the criteria priority to configure which priorities you want first to show up as Upsells, than the others, depending on your Upsell Results and Order Tracking.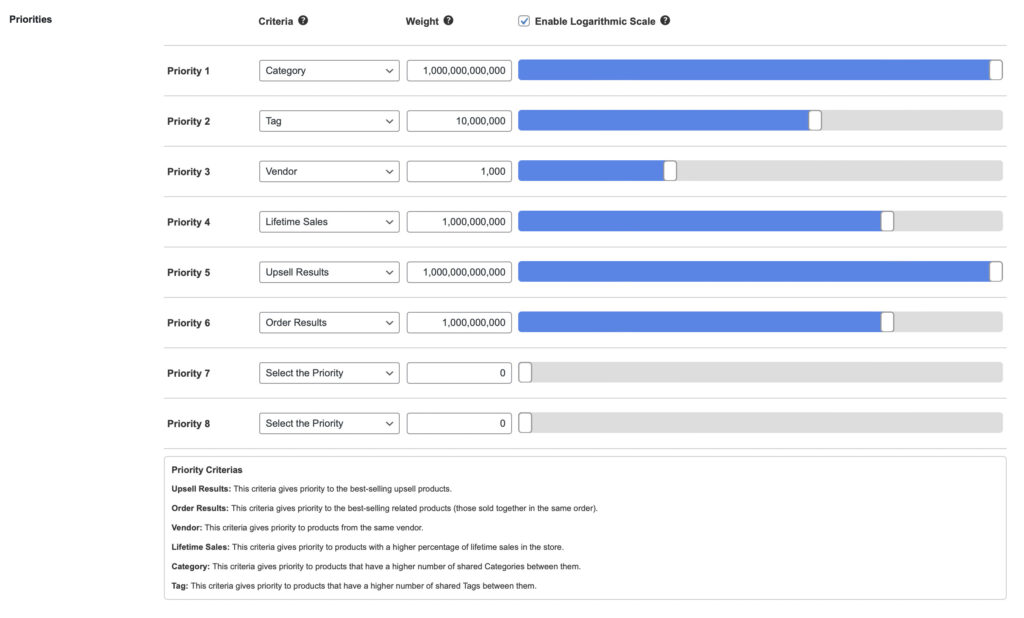 Recently Viewed Products
Instead of showing Upsell products, the plugin also offers that you can show Recently Viewed Products instead. In that case, the Lists and Carousels can display products a customer just has visited before instead of the Upsells. Recently Viewed products can be displayed at the same locations as the Upsells. For Widgets and Shortcodes, you can also vary, showing Upsells and Recently Viewed product suggestions on the same pages.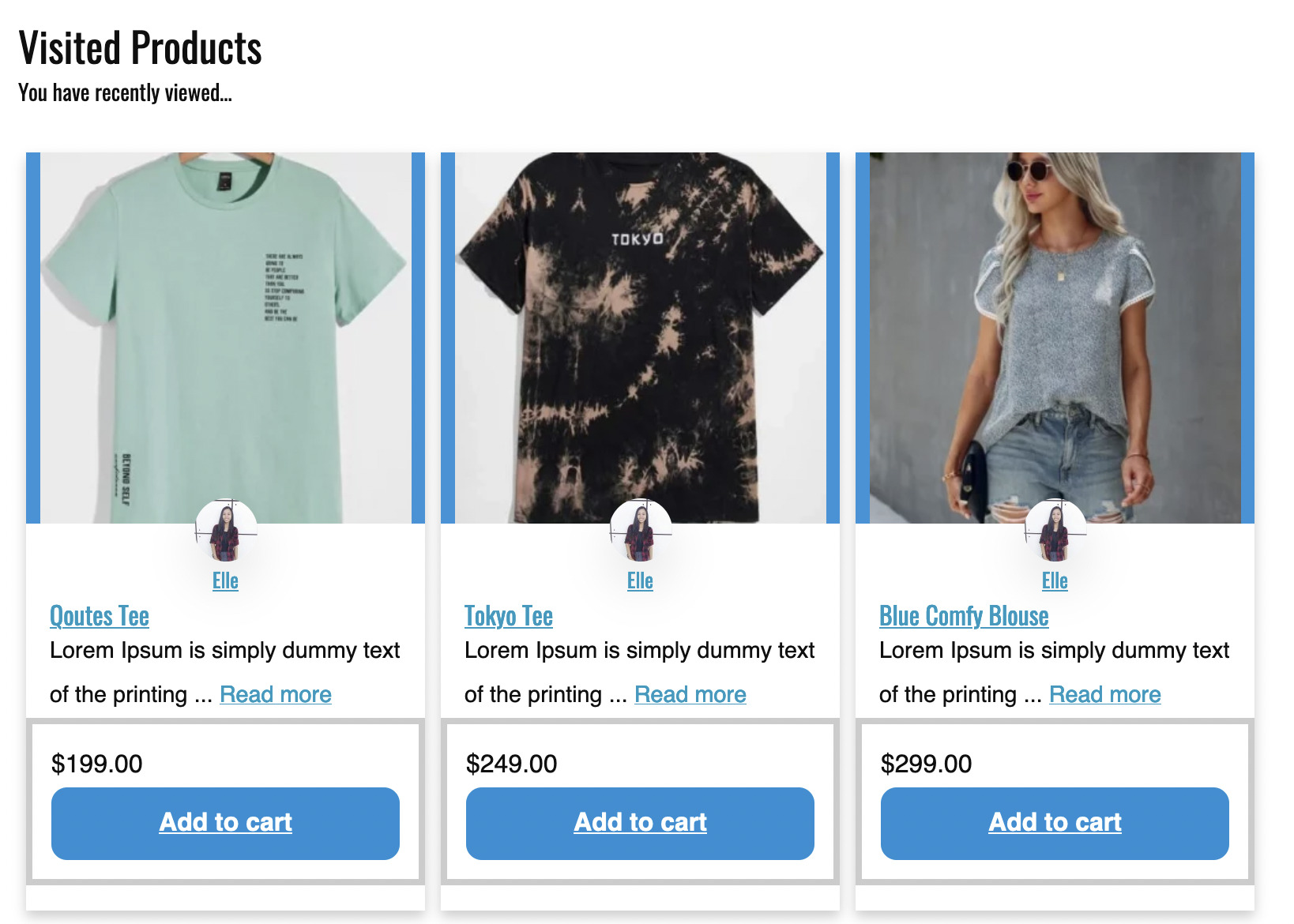 Display Locations for Upsells and Recently Viewed Products on your Website
A great feature of this plugin is you can show Upsells on different pages across your website. These pages are:
Product Page
Cart Page
Checkout Page
Purchase Receipt Page
Pages with sidebars (via Upsell Widget)
Any page/post (via Shortcode or Gutenberg Block)
These placement locations can be very helpful to gently remind customers with great product suggestions they easily add to their shopping carts. As these product suggestions are calculated based on an algorithm, they are very targeted and can best guess the interest of the customers, which should lead to an increase in sales.
Product Page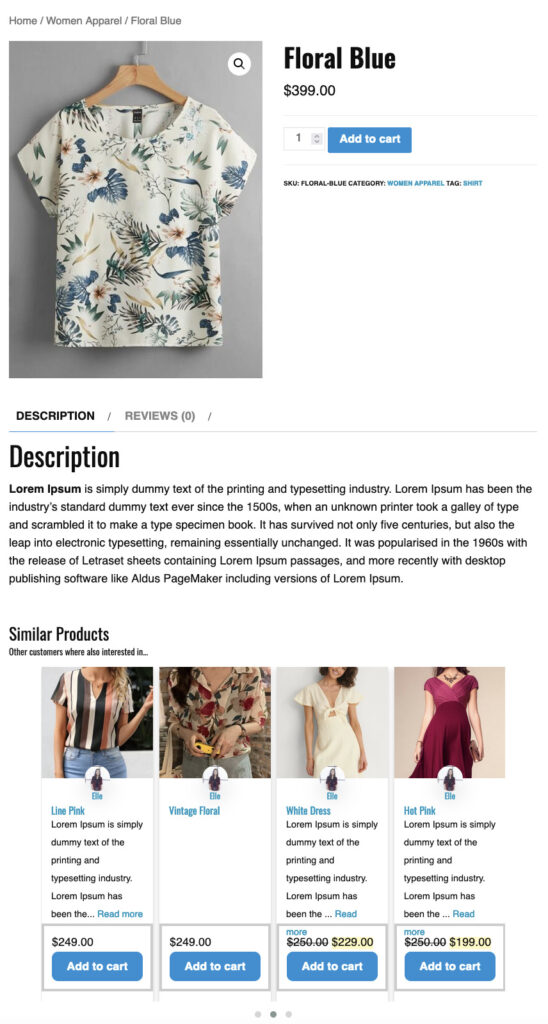 Cart Page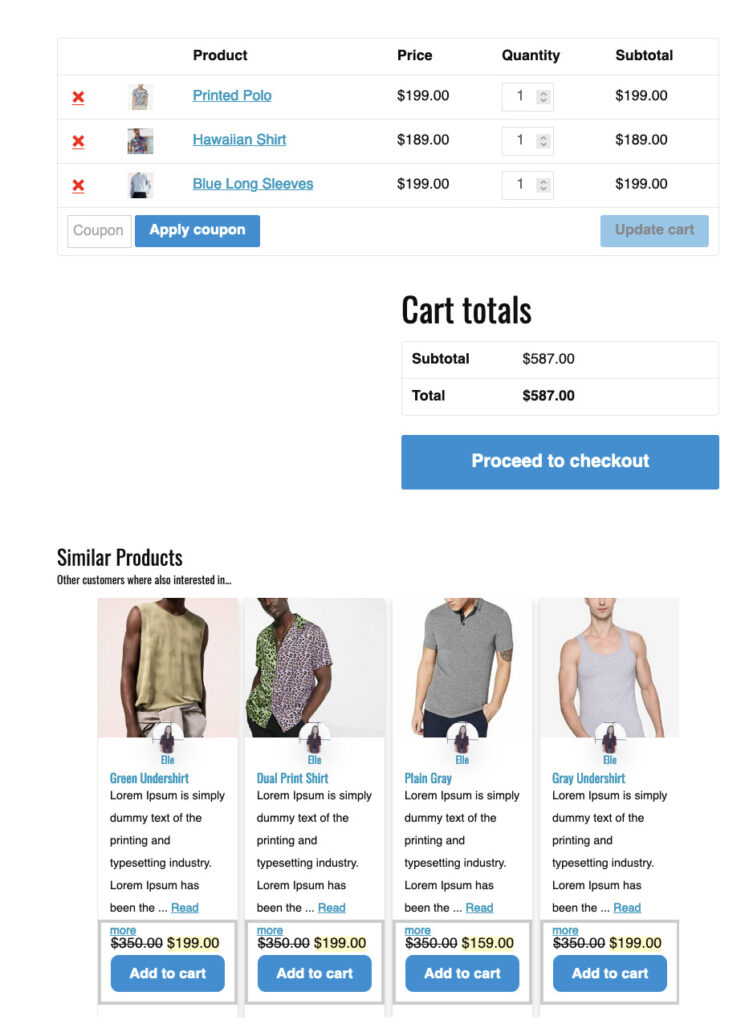 Checkout Page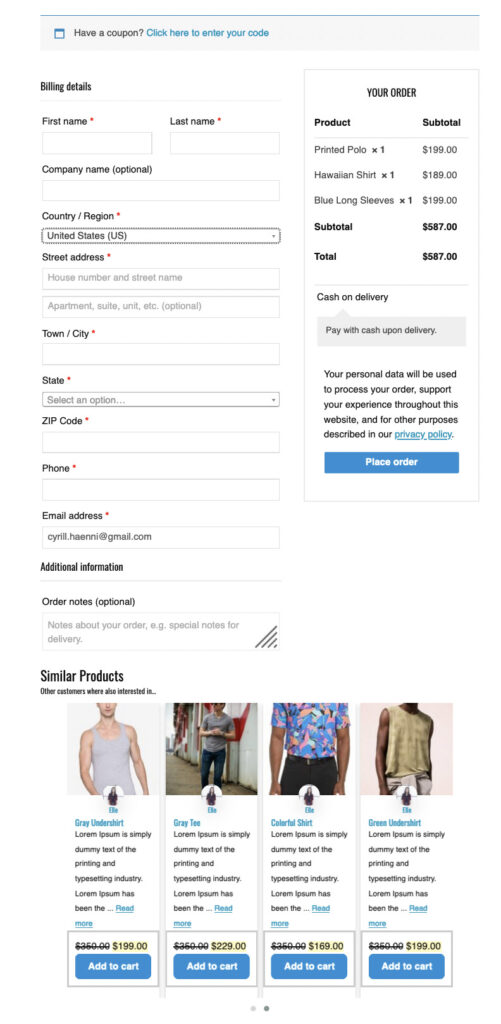 Purchase Receipt Page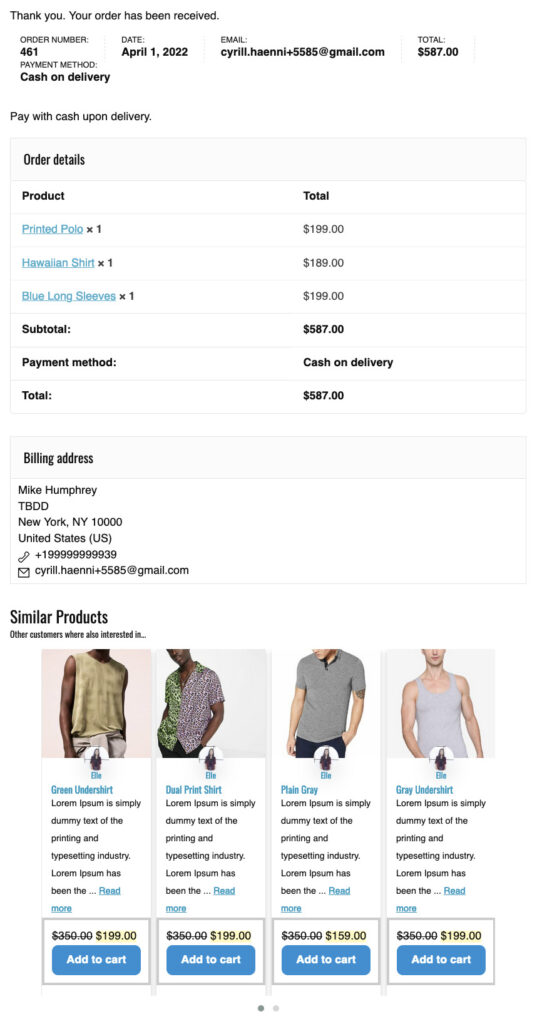 This plugin comes with a very handy Upselling Widget that you can insert on any Sidebar throughout your website, e.g. Blog Posts, Promotional Posts, etc which gently direct your customers to high-value products.
In the settings, you can set the title of the widget, number of Upsells to show, List/Carousel type, Price Range, etc.
Now you can gently push your customer and remind them of products they can also be interested in whichever landing page they come across your page.
Shortcode and Gutenberg Block for any Page/Post
If you want to show Upsells or Recently Viewed Products on any page or post, you can just insert a Gutenberg Block – UpsellMaster on the content section. Using this feature, we now have more places to show Upsells and Recently Viewed Products and gently push customers to purchase products they might be interested in.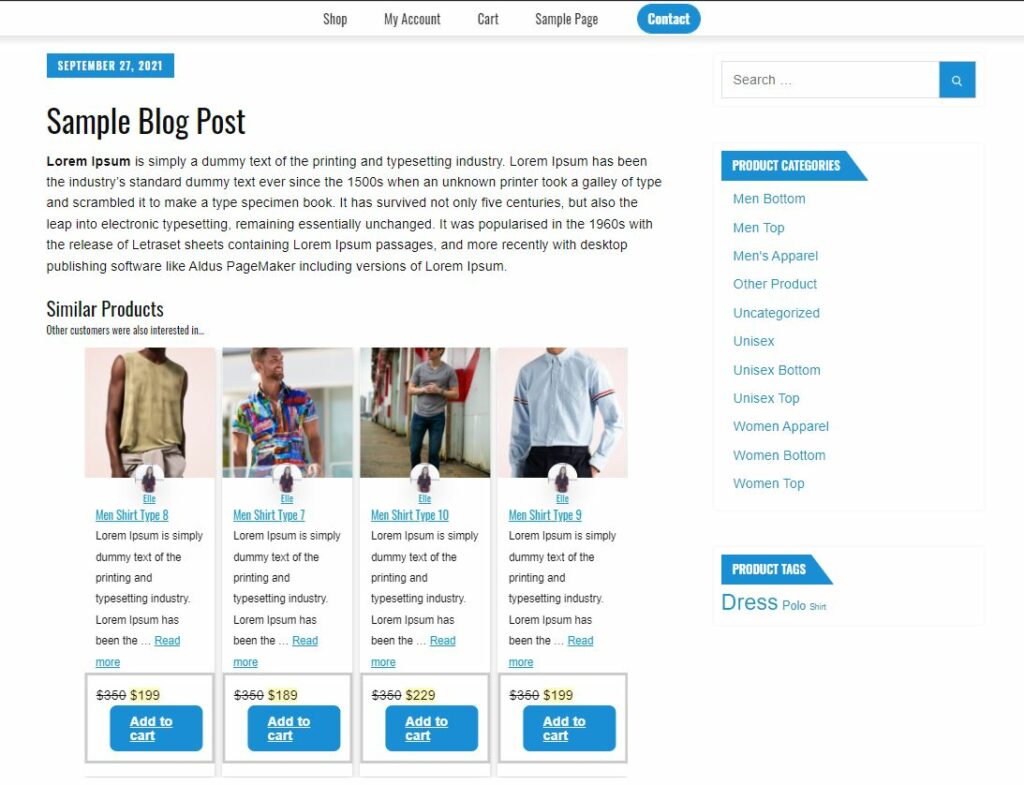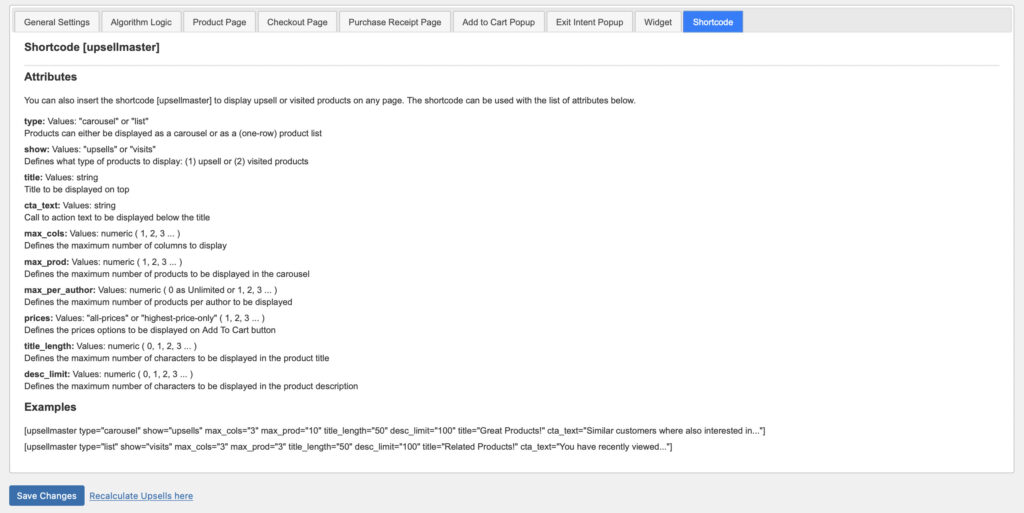 Add to Cart Popup
A recently added feature on this plugin is the Add to Cart Popup. Basically, after your customer add certain products on their carts, this popup will show up, containing brief details about the product they just put to the cart, as well as a display of related Upsell Carousel. This allows for additional Upselling Location for better chances of getting another sale.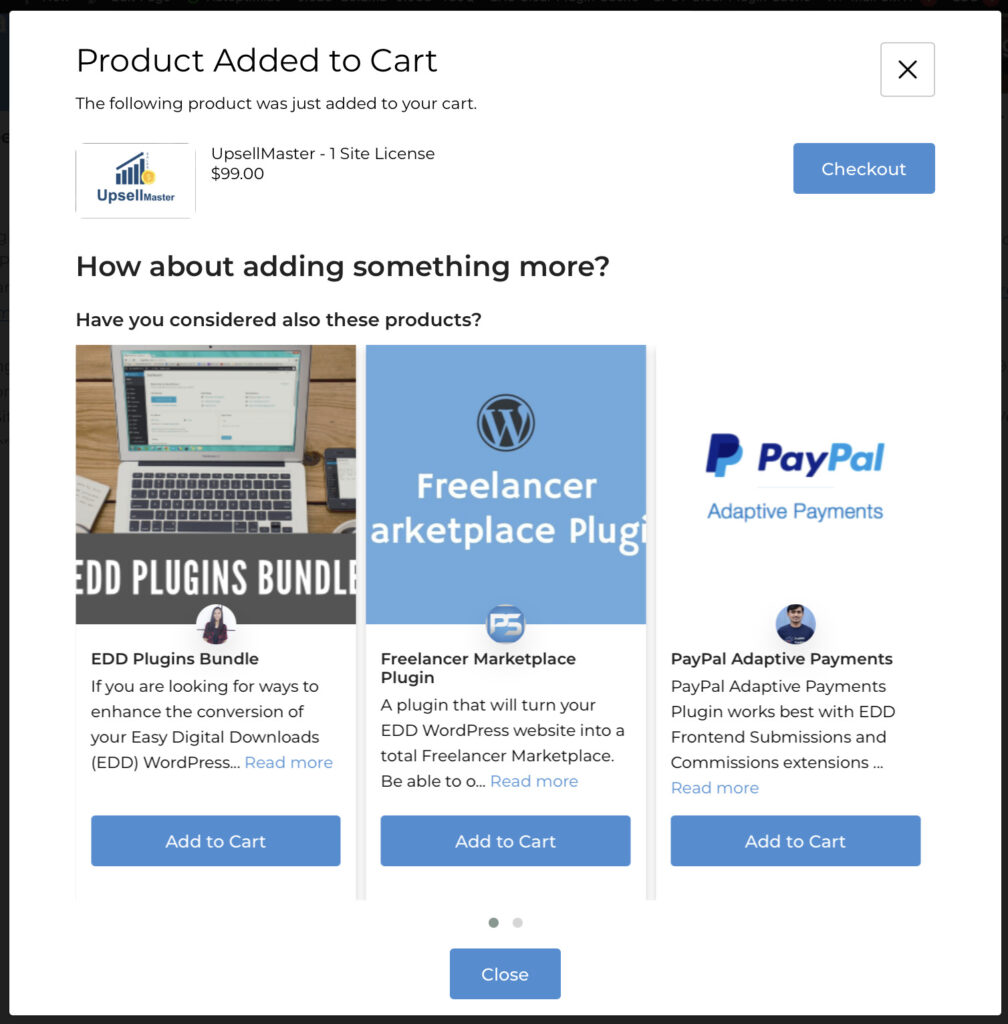 Exit Intent Popup
Another new feature is this Exit Intent Popup that will automatically show up on the screen whenever a user tries to leave your website. It also contains Upsell products that your customer might be interested in, which they can easily add to their carts and purchase. This also allows for an additional Upsell Location for getting a better chance at more customer purchases.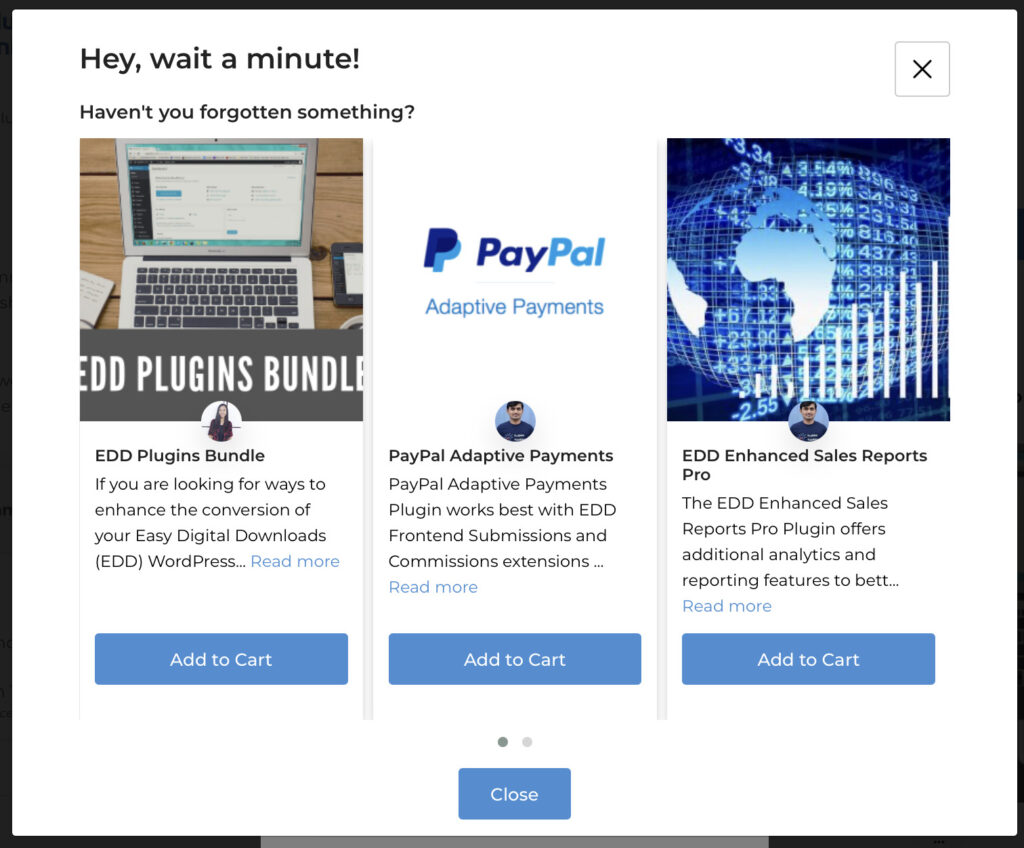 Preferred and Excludes Upsells Per Product
Besides having an automatic upsell calculation with this plugin, you can also manually set a preferred upsell of your choice per product. For instance, you want a specific product to always be offered as an upsell to a base product, you can do so by setting your Preferred Upsells for that product.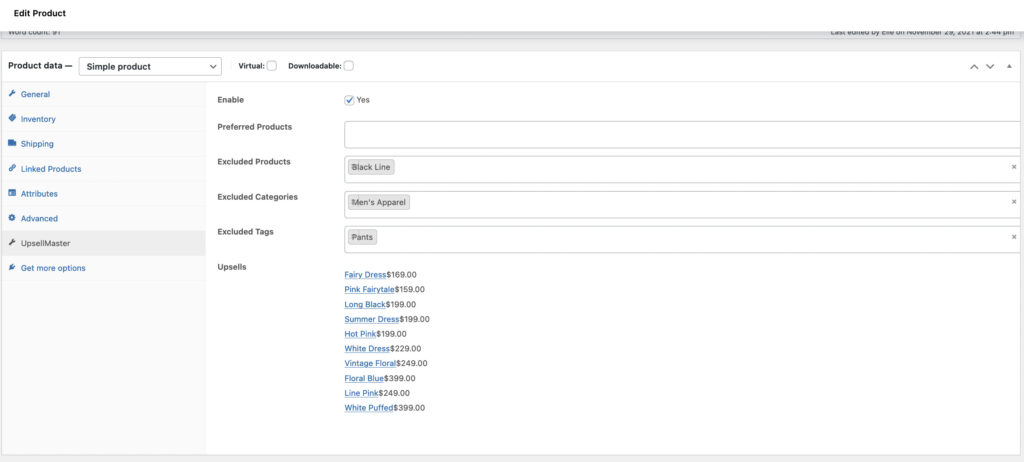 In this section, you can also exclude products, categories, and tags from being offered as Upsells for this specific product only. Lastly, you can check which Upsells are currently being offered for this product as well.
Supports Custom Taxonomies
Our plugin now allows the algorithm to include Custom Taxonomies in generating tailored Upsells per products. This is perfect for those WordPress webstores that uses custom taxonomies other than Download Category and Tag.
With this new feature, custom taxonomies can now be use to set as Priority 1-4 in generating automatic upsells for your base products, as well as, to filter the Upsell Summary Chart and Upsell Product List.
Showing Matching Priorities only as Upsells
This new settings now allows site admins to manipulate the display of Upsells in showing only matching priorities to the base product as Upsells. This means that once all algorithm priorities have been matched, the plugin won't display random products as Upsells just to fill-up the available Upsell slots. Here we're making sure that we only show related products matched by the priorities set as Upsells.
Integrations with WooCommerce and Easy Digital Downloads
This plugin is well-integrated with WooCommerce and Easy Digital Downloads. You can simply install and activated this plugin on your WordPress website and enjoy the 1-click automatic upselling in your eCommerce Store that can save you a lot of time from having to manually definee upsells product per product.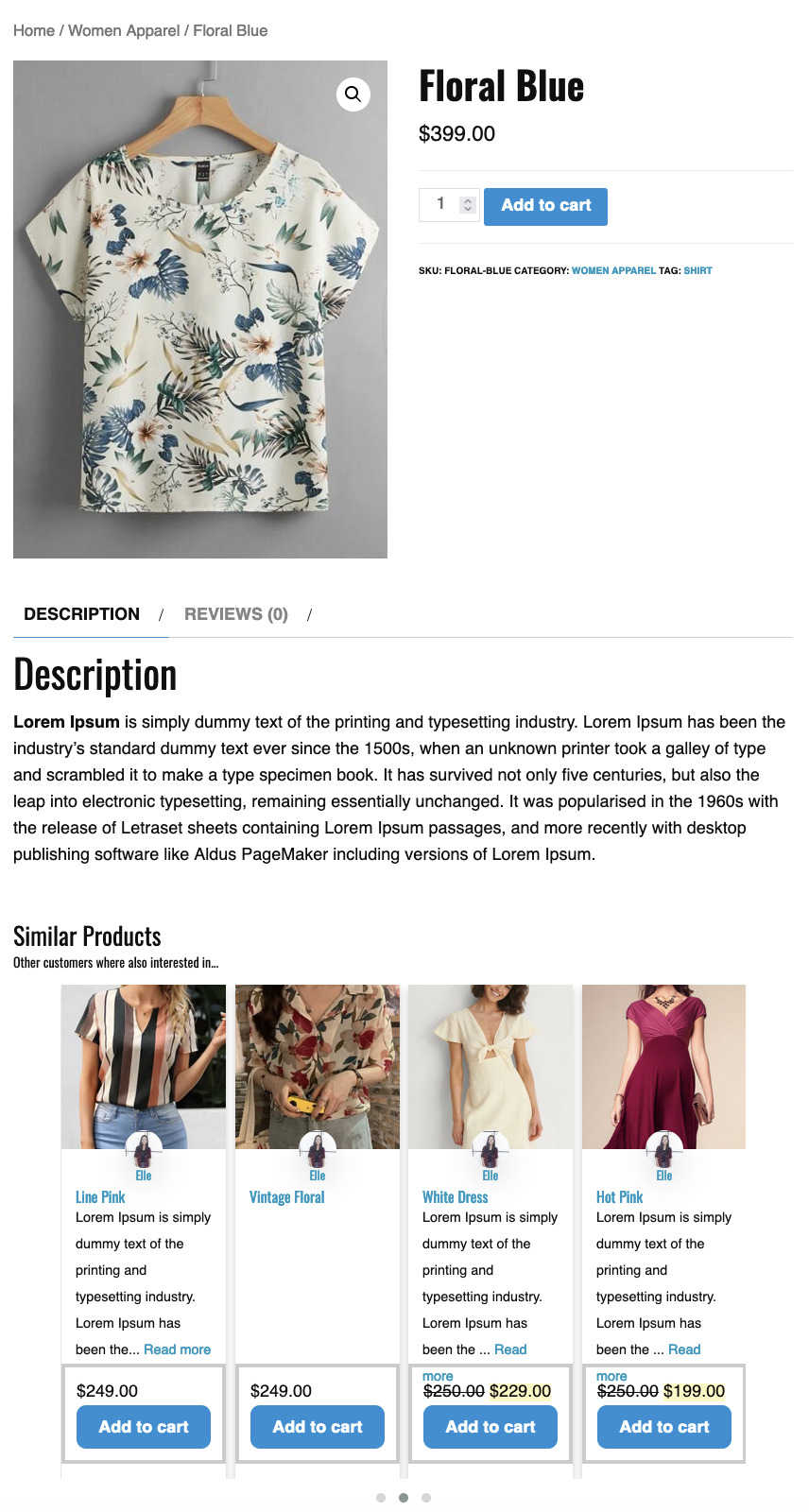 Comprehensive Settings Page
This plugin has easy and straightforward setting options that you can configure at any time depending on your Upsell Strategy. Using the Algorithm Logic Settings, you can optimize and enhance your strategy depending which works best on your webstore. You can also show Upsells on multiple pages using the settings available here, as well as the Upsell Widget.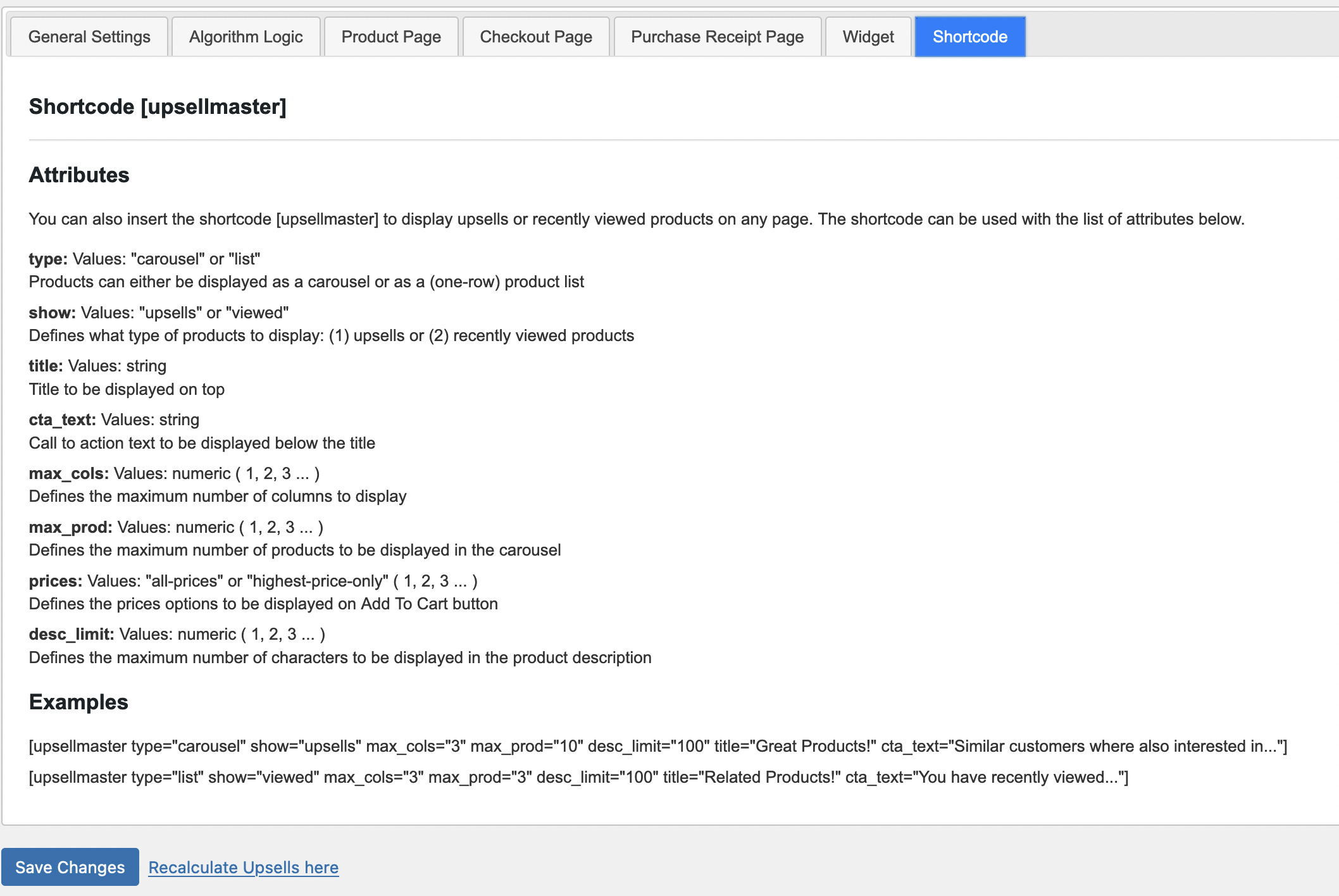 Why do I need this Upsell Plugin for WordPress?
Here are the key reasons why this plugin offers great value to your WooCommerce or Easy Digital Download Store:
Increases sales by displaying targeted suggestions which products to add to a cart at the key places
Tailored Upsell suggestions for each product
Huge time savings through 1-click algorithm which calculates individual Upsell suggestions per product
Flexible algorithm which allows changes in Upsell Strategy
Many display options to show Upsells and Recently Viewed Product suggestion on most pages of your website
Detailed Tracking of Upsell Sales Results
Integrations for WooCommerce and EDD
How does this Plugin compare to other Upsell Plugins?
Below a comparison of the key features of our plugin with two alternative Plugins to manage Upsells in your store: Upsell Order Bump Offer for WooCommerce and EDD Cross-sell and Upsell Plugin.
| Features | Upsell Order Bump Offer for WooCommerce | EDD Cross-sell and Upsell Plugin | UpsellMaster Plugin |
| --- | --- | --- | --- |
| Automatically Calculate Upsells per Product | No | No | Yes |
| Flexible Changes of Upsell Strategy | No | No | Yes |
| Minimum Price points for Product Upsells | No | No | Yes |
| Include/Exclude Product Categories for Upsells | Yes | No | Yes |
| One-Click Setup | No | No | Yes |
| Conditional Upselling Strategy | Yes | No | Yes |
| Reports and Analytics | Yes | Yes | Yes |
| Show Recently Viewed Products | Yes | No | Yes |
| Exporting Sales Reports | Yes | Yes | Yes |
| Heading Customization | Yes | Yes | Yes |
Frequently Asked Questions
Which pages can I display the Upsells?
You can display your Upsells and Recently Viewed Products on a number of pages:
Product Pages
Checkout Page
Purchase Confirmation Page
Sidebars (via the Widget)
Any page/post (via the ShortCode / Gutenberg Block)
Does this plugin automatically calculate Upsells for new products?
Yes. On the settings page, there's an option to enable/disable the automatic calculation of product upsells on newly published products.
Is there a recalculation interval if I want to frequently change the Product Upsells?
Yes. On the settings page, you can set the Recalculation Interval either daily, weekly, monthly, or never (if you want to turn it off).
Can I only upsell Bundles?
No. You can also upsell normal products of your store, not only bundles. However, you can choose to only offer Bundles as Upsells if you wish so.
Does your plugin support Custom Taxonomies?
Yes. Our plugin's algorithm now includes custom taxonomies that can be used to generate tailored upsells, as well as filter the Upsell Product List and Results Summary Chart.
Does this plugin work with Multivendor Plugins?
We currently have integrated this plugin with
Can this plugin be translated?
Yes, the texts used in this plugin can be translated with the help of Loco Translate. Contact us if you need assistance.
Upsells do not show up on Product Pages?
Here are the steps you can do to fix this problem:
Add Default Upsells by going to the Settings page.
Make sure that Upsells are enabled.
If you use EDD, try changing to Position 2 in the Settings > Product Page. This is to work around a conflict with WP Bakery.
Can I get my money back if I'm not a 100% satisfied?
We provide a money-back guarantee for 14 days should you not be satisfied with our product and we will issue you a refund.
Get UpsellMaster Plugin Today!
Single Site License
$99/year
10 Site License
$249/year
Plugin Meta Data
Current Version 1.6.19
WordPress: Tested up to Version 6.1.1
Easy Digital Downloads: Tested up to Version 3.1.0.3
WooCommerce: Tested up to Version 7.1.0
Changelog
Version 1.6.19 – June 13, 2023
Enhancement: New setting to add the rel="nofollow" HTML attribute to all links in this plugin's product lists/carousels.
Fix: General bug fixes
Version 1.6.18 – June 05, 2023
New: "Help" pop-up tabs with useful links to easily get started with the plugin.
Enh: Improved logic and readability of the source code.
Enh: Improved coding of the upsell blocks and algorithm.
Enh: Other Cleanups, DataBase, and Background Processes Improvements
Fix: General bug fixes
Version 1.5.13 – February 16, 2023
Enh: New Upsell Analytics page with separate tabs for Upsell Results and Order Results, as well as listing tables and charts
Enh: New Database Tables for Upsell Analytics
Enh: Added maximum of 8 Priorities in the Algorithm Logic > Settings Page
Enh: Added new priority criterias Upsell Results and Order Results
Enh: Added style improvements as well as normal and logarithmic modes for the priorities on the Settings page
Enh: New background processes to calculate the analytics for upsells and orders, and a WP-Cron Job to automatically run the analytics background processes monthly
Enh: Added tooltips (info-boxes) and descriptions to explain the priority criteria as well as other priority-related fields on the WP-Admin Settings page
Enh: Added the Average Price for the upsell and order analytics
Enh: Added subtabs for the Upsell Results tab, so that the carts for Upsell Products and Base Products are displayed in different tabs in the Upsell Analytics page.
Version 1.3.15 – December 5th, 2022
Enh: Added option to show Exit Intent Popup with Upsell Suggestions
Enh: Added option to show Add to Cart Confirmation Popup with Upsell Suggestions
Enh: Allow to only display matching Upsells (instead of filling up empty carousel and product list spaces with next best suggestions)
Enh. Reworked the Upsell Result Tracking for better logic. Moved code to PHP instead of Javascript.
Enh. Tweaked the layout of Upsell Results Tracking Page
Fix: Various other small bugfixes and improvements
Fix: PHP Error Notices
Version 1.3.0 – September 26, 2022
Enhancement: Expanding the algorithm to include custom taxonomies
General Bug Fixes
Version 1.2.3 – August 04, 2022
Fix: Broken layout issue of the Settings page
Test: Re-checked compatibility with EDD Version 3.0
Enhancement: Added integration with EDD Product Versions plugin (currently in development)
Version 1.2.0 – May 18, 2022
Fix: Remove blue background colors from carousels
Version 1.1.101 – May 13, 2022
Enhancement: Carousels and Lists now allow to show up to 8 instead of 4 columns
Enhancement: Removed the ob_gzhandler for GZIP compression to avoid issues
Enhancement: Some small wording changes
Version 1.1.98 – April 11, 2022
Fix: WooCommerce checkout and cart upsells bug
Version 1.1.97 – April 7, 2022
Fix: Shortcode bug
Fix: General bug fixes
Version 1.1.96 – April 1, 2022
Enhancement: Added a webhook (filter) called psupsellmaster_base_products_id_list (as the first priority source) to receive a product ID list to use it as the base for retrieving upsells – this webhook was added for the block, shortcode, and widget
Enhancement: Added a new Enable Product Pages field to the block and widget, to define whether it should check if the current page is the Product Page in order to try to get the product ID to use it as the base for retrieving upsells
Enhancement: The block, shortcode, and widget will check if the current page is the Product Page (as the second priority source – so the webhook has a higher priority). Also, for the block and widget, there is a new setting to define whether it will check the Product Page or not
Fix: General bug fixes
Version 1.1.95 – March 30, 2022
Fix: Layout fix for Widget in Sidebar
Version 1.1.94 – February 20, 2022
Enhancement: Created the Clear Results feature on the Settings page
Enhancement: Number/currency figures updates for Usells Results page
Enhancement: Improved algorithm and source code regarding getting upsells and visits from different WordPress features and pages
Fix: Changed hooks to correctly display products for the Purchase Receipt page
Fix: Changed the layout in WooCommerce to apply the same height to elements nested within each product card
Fix: Changed the algorithm for getting upsells from the Purchase Receipt page, in order to get data from the specific order related to the purchase receipt, instead of getting data from the last order of a customer
Fix: Removed the Carousel dots on Mobile (it already has the arrows)
Fix: General bug fixes
Version 1.1.75 – December 16, 2021
Enhancement: Layout and number/currency figures improvements for Usells Results page
Enhancement: Layout and number/currency figures improvements for Usells Results page
Enhancement: Source code and folder structure improvements for assets
Fix: Widget Gutenberg block with NaN issue for the Description Length field
Fix: Upsells not showing up on Purchase Receipt page
Fix: Graphs not showing correctly on WooCommerce Stores
Fix: Widget showing only 1 product in the sidebar, despite the settings are requesting to display more products
Fix: Review URL not redirecting correctly
Fix: Incorrect Base Products number on Upsells Results page
Fix: Deleting a base product does not update the upsells product database table
Fix: PHP Error Log Notices
Fix: General bug fixes
Version 1.1.65 – November 19, 2021
Fix: Updated algorithm logic to better reflect Lifetime Sales in the scoring model
Version 1.1.64 – November 11, 2021
Fix: Carousel/List would not always show on EDD Purchase Receipt page in some cases
Version 1.1.63 – November 9, 2021
Fix: The daily chart is now being generated correctly when using the WooCommerce plugin on the Upsells page
Version 1.1.62 – November 5, 2021
Text translations updated
Fix: Clearing product specific preferences and exclusions
Fix: Prevent multiple price options being added to the cart
Fix: Various Bugfixes
Version 1.1.60 – October 31, 2021
Code Cleanup
Upsell Calculation updated to support same criteria in multiple priorities
Preferred upsells now counts the same way as other priorities
Version 1.1.59 – October 29, 2021
Significant speed improvement in the calculation of the Upsells
Calculation of score results
Various small bug fixes
Version 1.1.41 – October 4, 2021
Some changes to the plugin description and read.me file
Some cleanup in the source code
Version 1.1.40 – October 03, 2021
Fix: Various fixes and improvements to the upsell algorithm
Fix: Fixed widget conflict and Gutenberg block
Adjusted default badge size of algorithm
Version 1.1.39 – October 01, 2021
Recalculation Algorithm and Widgets fixed
Version 1.1.38 – September 30, 2021
Default settings updated
Minor issues solved
Recalculation Issue fixed
Old Widget eliminated, now only Gutenberg blocks which acts as a widget
Version 1.1.37 – September 28, 2021
UpsellMaster settings and shortcode/widget attributes updated
Version 1.1.36 – September 23, 2021
UpsellMaster Gutenberg block added
Version 1.1.33 – September 22, 2021
Support for 2 types of upsells added: upsells and viewed (recently viewed products)
Shortcode added for both types
Tracking Upsells rendering rewritten Tables structure optimized
Version 1.1.32 – September 14, 2021
Some wording changes and text improvements
Various fixes and improvements
Version 1.1.28 – September 10th, 2021
Upsell Result tracking & table added
EDD Version 3.0 Beta3 Compatibility
WooCommerce support added
Various fixes and improvements
Version 1.1.8 – April 17th, 2021
Version 1.1.6 – April 17th 2021
Moved Upsell licensing to License submenu under Upsells
Added features to activate and deactivate the license key