Automatically adds each new vendor registration to your Mailchimp Email list
Flags each vendor in your Mailchimp Email list
Trigger an email automation workflow for your newly added vendors
Ideal for Digital Product Marketplaces
Documentation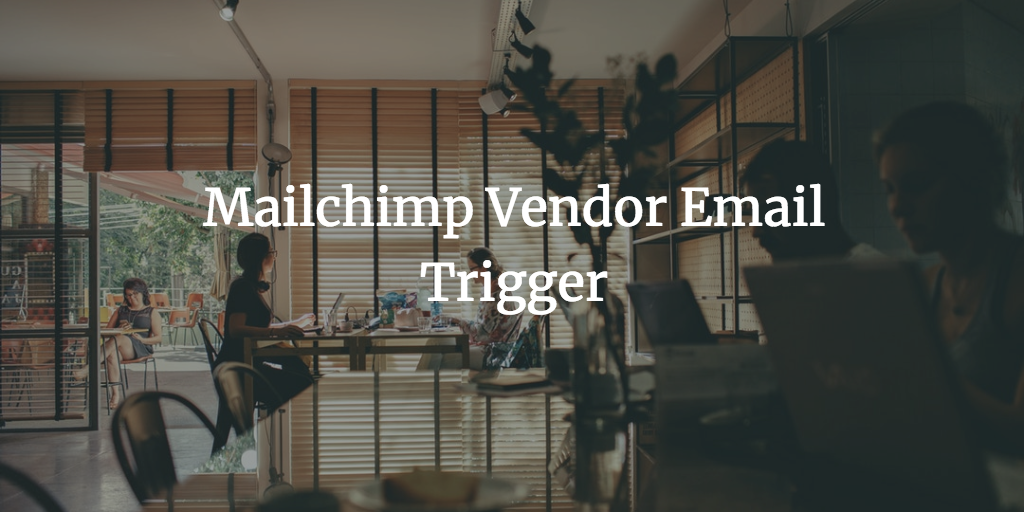 The MailChimp Vendor Email Trigger lets you add each new vendor registration to your Mailchimp Email list and flags each vendor as such. The standard EDD Mailchimp Plugin registers only customers but not vendors. This plugin, therefore, solves this gap and ensures also all of your new vendors are added to your MailChimp list and are flagged as such.
This Plugin is for the Vendor Registration Process of Easy Digital Downloads and lets you add each new registration automatically to a Mailchimp Email List.
Essential for Vendor Management
Running successful digital products multi-vendor store means keeping an eye on multiple vendors. You have a duty to your vendors to help set them up for success. If you can't manage everyone, certain vendors may fall through the cracks. Others may be disappointed in your store and flock to another. Both can result in lost revenue.
As this plugin ensures that all of your new vendors are added to your MailChimp list and are flagged as such, you can now easily create MailChimp campaigns just for your vendors and therefore send out Education Series to them.
One good strategy to implement is to send out education series to your vendors using Mailchimp just after they register as vendors. This education series must contain: an introduction to your marketplace, how to effectively sell their digital products, advertising strategies, seo tips and generally giving them selling tactics and strategies to help them out.
If you are interested to know more information regarding Vendor Management, you can download our free eBook about How to Build a Digital Product Marketplace in WordPress.
Frequently Asked Questions
Because normal MailChimp Plugin does not help you to treat vendors separately. You need to manage your vendors to motivate them submitting products to your marketplace.

Yes. We provide a money back guarantee for 14 days should you not be satisfied with our product and we will issue you a refund.

Yes. In order to receive updates and support we charge an annual subscription fee. However, you are free to cancel the subscription at any time.
Get your MailChimp Vendor Email Trigger plugin now!
The plugin price includes updates and support for one year for the specified number of websites included in the license. After the year expired the plugin will still continue to work but you will receive updates and support only when your subscription is active.
Current Version 1.0.6
WordPress: Tested up to Version 5.2.4
Easy Digital Downloads: Tested up to Version 3.0 Beta
---