eBook Contents
Introduction to Upselling
What is Upselling?
Benefits of Upselling
Tips in Upselling
When to Upsell?
5 Signs that your Upsell Strategy is not working
10 Best Upsell Plugins for WooCommerce in 2022
Conclusion: Don't leave money on the table!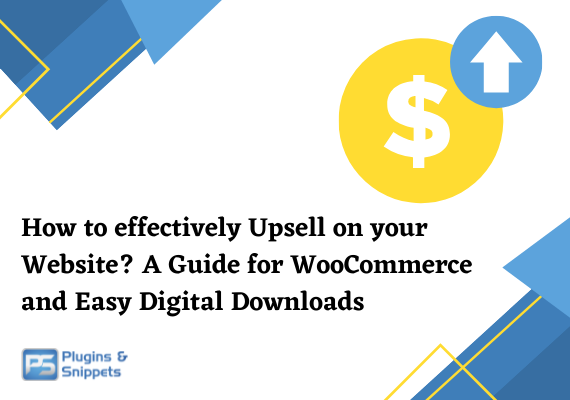 Upselling is a sales tactic that involves persuading customers to buy a more expensive, upgraded, or premium version of a purchased item or other things in order to increase the size of the sale. Merchants can enhance the average order value by strategically upselling (AOV). This is, without a doubt, the most significant advantage of using upsell. Upsells placed at key points in the customer journey can assist increase purchase quantities.
Upsell in WooCommerce and Easy Digital Downloads also aids in the rise of conversion rates. Buyer intent is high, thus they're more likely to complete the purchase because these pre- and post-purchase offers are targeted to your consumer at a convenient point in their trip.
However, the advantages aren't one-sided, and many of them extend to the customer's experience as well. You can ensure that the consumer chooses the proper product for them and that they have everything they need to use it by efficiently upselling and cross-selling.