Are you looking for ways to enhance the conversion of your Easy Digital Downloads (EDD) WordPress Website but having a hard time to individually purchase some essential plugins needed to power up your EDD Store? This comprehensive EDD Plugins Bundle might be exactly what you need!
Manage your EDD webstore better
Improve your SEO standing
Automatic Product Upselling
Show Upsells and Recently Viewed Products
Access to plugins that'll help you convert better
Add Contact Buttons on product and author pages
Vendor Income Statistics for Vendor and Admins
File Product Versioning
Tiered Commission Schemes for Vendors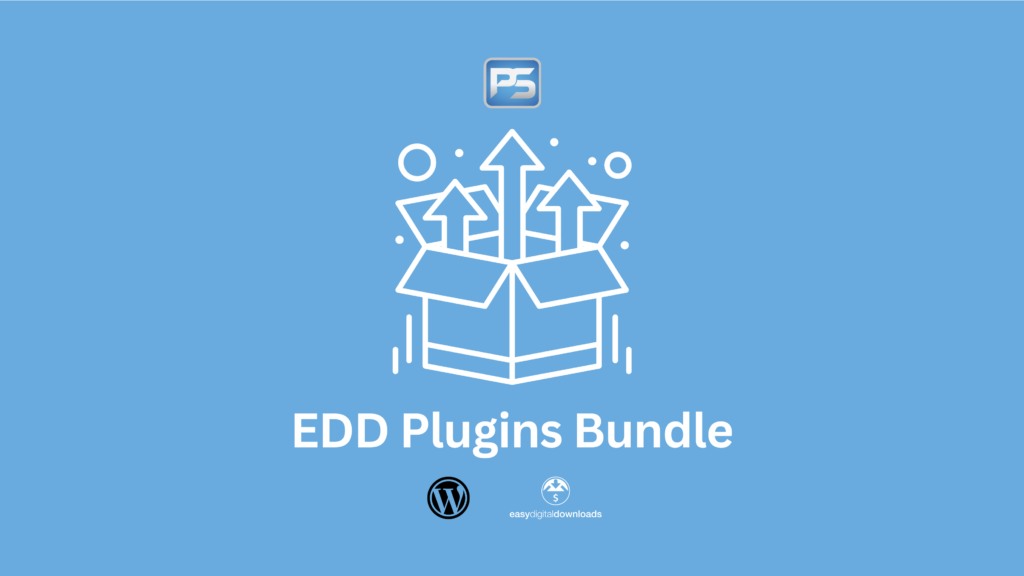 Performance Boosting Plugins for EDD Store
Why is there a need to optimize our Easy Digital Downloads stores? We all know that Digital Downloads eCommerce is a very challenging field. There's a lot of competition out there. What you need to do is to make sure you're capturing your audience's attention, helping them find the products they're looking for, giving them a clear pathway to complete their purchases, and providing a great experience so they come back the next time they're looking for the products you offer.
Enhancing the performance of our EDD Stores lets us to generally increase our customer's loyalty and ultimately our profits. It is therefore very important to learn how to optimize our EDD Stores and attain higher sales conversion along the way. This EDD Plugins Bundle will definitely help you out!
Bundle Benefits
When you purchase this product bundle, you are now entitled to enjoy the benefits brought upon by these wonderful WordPress plugins just for your Easy Digital Downloads webstores.
Through these plugins, you can now better manage your EDD webstore, enhance sales reporting, improve your SEO standing, be able to implement automatic email marketing workflows which is a must-have in every webstore, add functionality and enhance website navigation using the advanced shortcodes, access to the most used payment gateway for EDD when operating a marketplace and splitting commissions with vendors, add contact buttons on product and vendor pages, monitor vendor income statistics right on Vendor and Admin dashboards, Automatic Product Upselling and showing Recently Viewed Products, and most especially be able to turn your WordPress website into a Freelancer Marketplace.
Included Plugins
You can check out the detailed descriptions of the following plugins by clicking on their respective links.
Enjoy a discounted price of 60%
The Single Site License value of this EDD Plugins Bundle is $910 but the offering price is only $300 which amounts to a discounted price of more than 60%. The same discount applies to the offering price for the 3-sites and 10-sites licenses.
Purchasing this bundle lets you save a lot of money and time to individually purchase each of these plugins. This bundle gets you all the zip files for the WordPress Plugins listed above which you can upload into your Easy Digital Downloads eCommerce store. Get your bundle now as it comes at a great price!
Frequently Asked Questions
What can I get upon purchasing this bundle?
Upon purchase of this EDD Plugins Bundle, you can now have access to all the plugins included in this bundle, as listed above, along with the latest plugin version and plugin support and updates for 1 year.
Can I get my money back if I'm not 100% satisfied?
Yes. We provide a money back guarantee for 14 days should you not be satisfied with our product and we will issue you a refund.
Will you charge me every year?
Yes. In order to receive updates and support we charge an annual subscription fee. However, you are free to cancel the subscription at any time.
Which version of EDD/WordPress are these plugins tested?
You can visit each product pages of the plugins above for the complete details and information.
I need further support to set up these plugins. Can you help?
Yes. Kindly contact us and we will get back to you immediately.
For the plugin documentations, you can visit our Knowledge Base here:
Get your Plugins Bundle now!
Note: All paid subscriptions below include the latest plugin version as well as plugin support and updates for 1 one year.
Single Site License
$300/ year
3-Site License
$449/ year
10-Site License
$699/ year
Reviews
Muchas gracias. ?Como puedo iniciar sesion?
Write a Review