Unlimited Custom Payment Status Creation
Include Custom Payment Status in Earnings and Sales Reports
Include in Payment History page with the counting of orders like default EDD statuses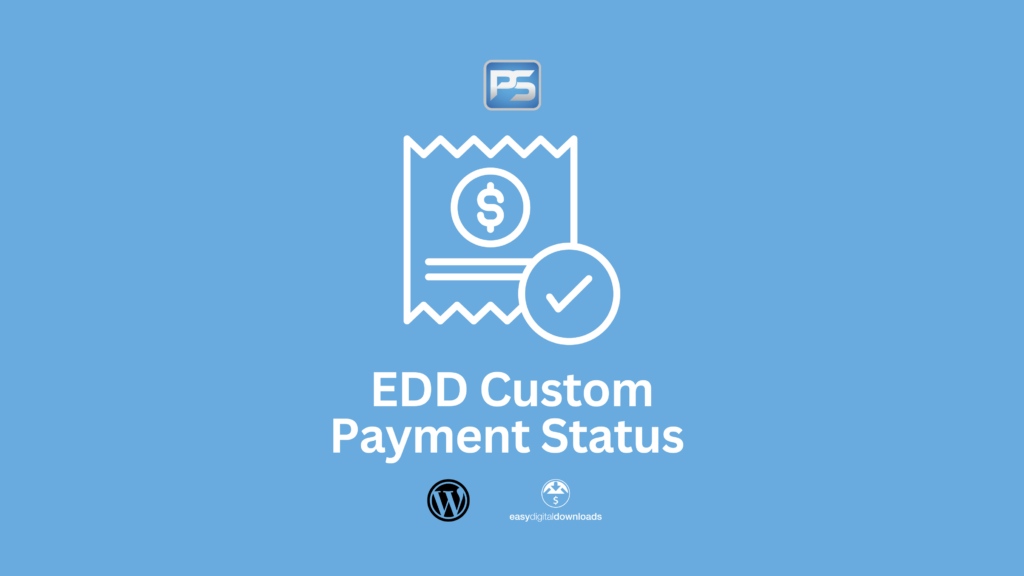 Sometimes Easy Digital Downloads (EDD) web stores want custom payment statuses for better payment solutions. For that reason, we made an EDD Custom Payment Status plugin for those EDD stores who have the custom requirement for payment history and earning reports management.

Setup and Installation
Once you acquire this plugin, just follow the steps below for proper setup and installation.
a) Install the EDD Custom Payment Status in your Easy Digital Downloads website. You can simply upload the plugin via File upload or via FTP into the plugin folder.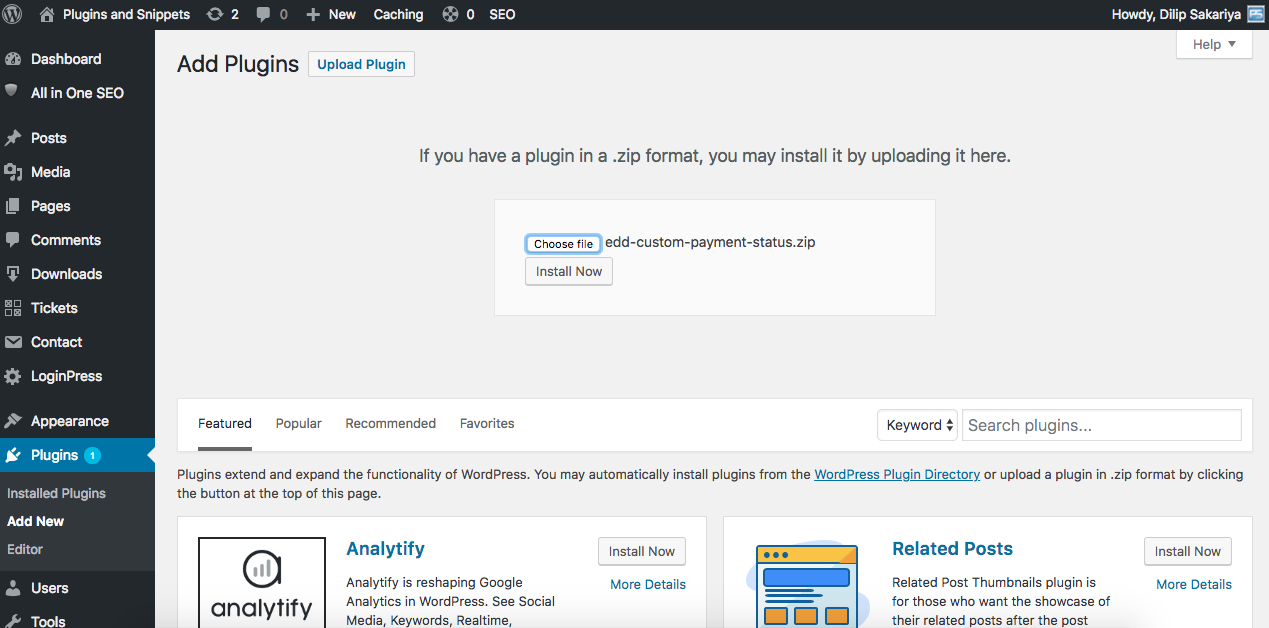 b) Now, the plugin is ready for use. Just go to Downloads and select Payment History. There, you will see the new "Custom Payment Status" button.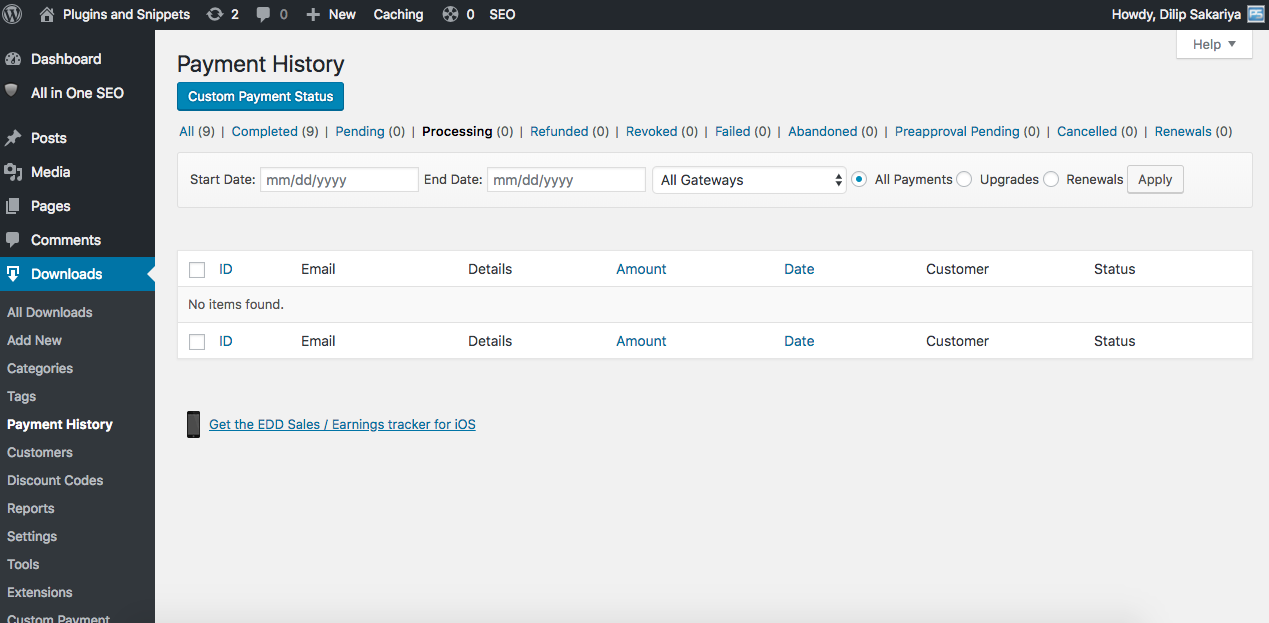 c) After clicking "Custom Payment Status" button, you can finally start creating new payment statuses for your EDD store.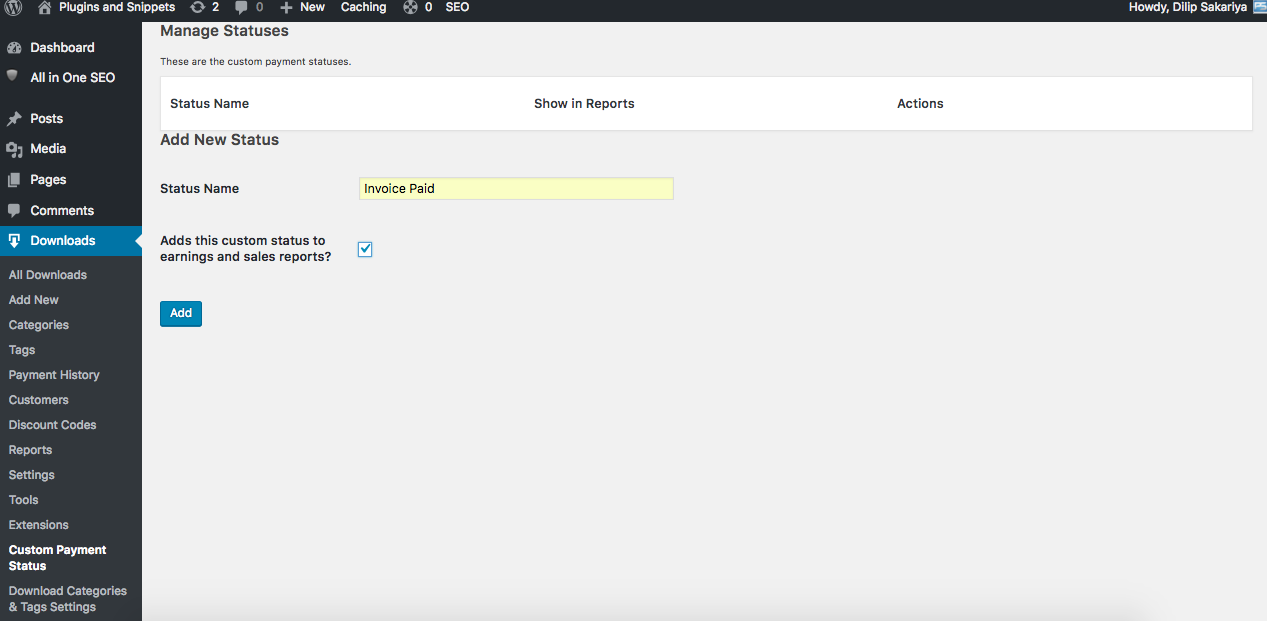 Plugin Meta Data
Current Version 1.0.5
WordPress: Tested up to Version 5.9.3
Easy Digital Downloads: Tested up to Version 2.11.6
Changelog
Version 1.0.5 – Apr 16, 2022
* Payment History shortcut link added on Manage Custom Status page.
* Other Improvements
* Compatible with WordPress 5.9.3 & EDD 2.11.6
Version 1.0.4 – Sep 10, 2020
* Bug Fixes
Version 1.0.3 – Sep 03, 2020
* Fixed several bugs and notices
* Compatible with WordPress 5.1.1 & EDD 2.9.24
Version 1.0.2 – July 20, 2020
* Now Custom Payment Statuses showing count of payments in Payment History page. ex | In progress (1) | Preapproval Pending (0)
Version 1.0.1 – February 27, 2020
* Bug Fixes
Version 1.0.0 – December 15, 2019
* Initial release