The motivations of online shoppers which lead to their purchasing decisions are subject to ongoing research. While purchasing behavior is affected by the needs of the consumers there are many more factors in place which determine where Online Shoppers are going to make their purchases.
These factors are not random nor are they hiding any mistery but actually follow logic which determines how much sales an online shop can attract. By knowing which factors are relevant and how they play together allows shop owners to apply the right strategies and tactics to maximize sales in their online shops. Therefore, we wrote this article tries to shed more light on all the factors which at the end determine how much sales an online shop can create.
As you can see, we could identify many factors and elements which are affecting sales. This comes very close to reality as web shops need to pay a lot of attention to many details that are important when it comes to sales. All the factors and elements can be grouped together in four areas:
We are now going through each area and examining the factors which are affecting sales in different ways and approaches.
Audience
The first section is about your Target Audience. This includes studying and understanding who they are, what they do, how much they can spend per purchase, and other important factors that may affect their purchasing decision. Defining a powerful target audience is key to forming a solid base to sell something to.
Below are the things we need to take note regarding our audience:
Who is your target audience? Businesses or consumers? Are you selling B2B or B2C?
B2B: Having businesses as customers can be beneficial as businesses normally are much more willing – and have a better ability – to spend more money than consumers can. So this allows your business to sell higher-priced ticket items including services. Selling to businesses normally requires a more sophisticated sales approach as every expense is part of a budget and requires approval. Also, the relationship and reputation of your webshop might play a much more important role.
B2C means that the purchases are done by private consumers. Private consumers normally have less spending power and therefore are much less willing to spend money as everything comes out of their own pocket. Pricing ticket normally tend to be lower. B2C companies may benefit from meeting the household decision-maker, particularly for big-ticket items like vacations or new vehicles, but they don't have to cater to only one family member to see results. They will show advertisements to anybody who may be interested in buying and have a good chance of doing so. Also to mention consumers are much more receptive to emotional arguments than businesses who rely more on rationale decision-making.
To be successful, both B2B and B2C marketing must be hyper-targeted, but this can be a difficult task for B2B companies in particular. B2C promotions will reach out to any potential consumer who is interested in their product, even if they aren't the intended buyer. Even if the ad appealed to anyone other than the primary customers, a woman who sees jewelry she likes could submit the connection to her significant other, resulting in sales.
Your target audience's purchasing power may root in which age group they belong. They may be a part of ages under < 18, 18-25, 25-40, 40-65 and > 65. Different age bracket has different goals and needs. You may have to ask yourself which age group does my target market may come from and that information will help you optimize how to do your marketing better.
Defining your audience's age group may also help when you decide to use ad targeting as it can help you narrow down your audience target in your campaign ads. Just make sure to do your research and see at what age group your products will most likely be bought and use.
In connection with the age groups, the spending power is somewhat a bit similar to it. Spending power may depend on your audience's income level, educational attainment, and employment. If your products are typically at a higher price point, you may need to target audiences that match the income level required to purchase them.
Therefore, you need to do some extensive research and planning first. If you plan to sell these to students, you need to keep your price point at a low level for them to afford it. If your products target businessmen, entrepreneurs, online store owners, you need to decide how high you will set your price point at as it will be a fair price, but also not high enough to overprice.
Your products may vary in different categories. It may be specific for a certain industry, need, interest and others. For example, if you are selling WordPress Themes and Plugins, your target market should be in the same niche industry and is supposedly operating WordPress websites. You need to analyze which audience group your products will most likely be purchased to better optimize your marketing strategy.
In order to build the perfect product to offer your customers, you must first need to know and understand the customer's problems and needs you needed to address. This will give you a clear picture of what direction your product must be developed into as to be useful enough for people to buy it.
For example, selling digital images or logos sells the problem of somebody needing a design solution, therefore you need to provide tons of sample images and graphics, and may also offer customization.
Another is selling a WordPress plugin normally solves a problem within an online shop (e.g. page conversion, design problem, navigation, etc.) The point in developing a good and saleable WordPress Themes/Plugins is that you need to sell something which solves a significant problem, saves time, energy, and provides something valuable to your users.
Traffic
The next section will be about understanding our traffic sources. This is very important as the traffic channels are our way of curating visitors which in the future may turn to customers. Remember that more traffic leads to more sales. This is the foundation of our revenue flow, therefore we need to know and understand these traffic channels better and make sure we on the right track in optimizing and making use of these channels. They are as follows:
When a visitor arrives at a website without first clicking on a connection on another website, this is known as direct access (direct traffic). This traffic usually comes from people who already know your brand and the products you've been offering. This traffic may come from past customers that went back to repurchase another product or to renew their subscriptions.
In order to get and maintain direct traffics, we must build a good relationship with our customers by offering them the best products, easy to use platform, a trustworthy website, excellent customer service, and technical support. If it turns out they got satisfied with your product and services, they will surely come back for more.
There are other ways of getting direct traffic but the bottom line is we need to make a long-lasting impression even just for visitors, so they will come back right on your website and continue with the purchasing decision.
Social media marketing is a powerful way for businesses of all sizes to reach prospects and customers. As we already know, Social Traffic comes from various social media platforms like the most popular ones – Facebook, Twitter and LinkedIn. This is the most common traffic sources everybody on the eCommerce world is using as this may come very cheap at first but can bring huge amount of revenue to an online store.
To start with Social Media Marketing, one needs basically to prepare a pitch along with an eye-catchy image that will be posted or shared on various social media platforms. There are many free and paid courses on the internet that can help you be better at Social Media Marketing and make the most out of it. After preparing the material to be posted or shared, one usually needs a software or tool to automatically publish content on social media platforms. This can save us a lot of time and help us concentrate on other important tasks in building and growing our eCommerce store.
Your consumers are still engaging with brands on social media, and you're losing out if you're not connecting directly to them on sites like Facebook, Twitter, Instagram, and Pinterest. Great social media marketing will help the company achieve phenomenal success by cultivating loyal brand supporters and even generating leads and sales.
The highly successful digital marketing technique of sending emails to prospects and consumers is known as email marketing. Prospects become clients, and one-time consumers become devoted, raving fans, thanks to powerful marketing emails.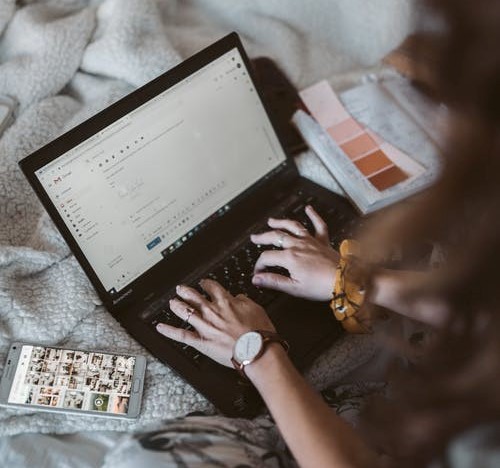 Setting up your email marketing is essential as it is one way of building and growing your connections and staying in touch and updated with your audience. One basic way of implementing email marketing is through email automations. You can use any tool or plugin that will help you setup and do the process for you. You can either build a welcoming campaign, abandoned cart recovery email, newsletter, educational email and other types of email marketing campaign applicable to your business.
Building an effective email campaign might be tricky at first especially on a business startup. You might need to test out different types of email campaigns and see which of them actually works. You can measure it by monitoring the number of opens, link clicks, and purchases. There are also email marketing tools out there, either free or paid, that you can use to automate this process a lot easier and faster.
Organic search refers to a search engine's search results that are unaffected by paid ads. The importance of organic search results to the search term determines their ranking. There are several ways how to make the use and benefit more via the Organic Search.
Keyword Research – is the process of researching common search words that people use in search engines like Google and creatively incorporating them into the content so that it ranks higher in search engine results pages (SERP). In search engine optimization, keyword research is a critical step (SEO). Once optimized for keywords, you can also check your Keyword Rankings to see if you need extra work in optimizing and making your content better, and also to check your competitors.
Competitor Research – Identifying the rivals, determining their strengths and weaknesses, and assessing the strengths and weaknesses of their goods and services are all part of competitive analysis. You will see how your own goods and services react to those of your biggest rivals and what kind of challenge they pose to your company by looking at them. It also aids in the identification of market patterns that you might have overlooked.
On-Page Optimization – is the method of optimizing web pages in order to boost a website's search engine rankings and attract organic traffic. On-page SEO involves optimizing the headlines, HTML tags (title, meta, and header), and photos, as well as publishing appropriate, high-quality content.
Off-Page Optimization – refers to actions taken outside of your own website to influence your search engine traffic page rankings (SERPs). This is all about creating backlinks. Backlinks are used by search engines to determine the quality of the content linked to, so a site with a lot of high-quality backlinks will typically rank higher than a site with fewer backlinks.
Domain/Page Authority – these are scores developed by Moz that predicts how well a specific domain/page will rank on search engine result pages (SERP). In order to make your DA PA higher, you also need to improve your contents, optimize for SEO and create backlinks on high quality sites.
Google's form of disclosing visits to your site that came from sources other than its search engine is known as referral traffic. If a user clicks on a link to access a new page on another website, Analytics reports the click as a referral visit to the second site. The originating site is referred to as a "referrer" because it directs traffic from one venue to another.
In order to increase your referral traffic, you need to create more backlinks to high-quality websites, bookmarking sites, and publish contents on social media posts such as Facebook and Twitter short links, get published on Online Directories and Review Websites, comment on blogs and forums, and others. Referral traffic may also take the form of tracking code embedded in other websites, such as AdWords banner advertising, to provide a referral code tied to a particular marketing campaign.
Affiliate marketing is a form of advertisement in which a business pays third-party publishers to send traffic or leads to its goods and services. Affiliates are third-party publishers who are paying a fee to find new ways to market the brand.
This is also one great way to let traffic flow on our website, by establishing a good Affiliate Program. There are free/paid tools that you can use to automate your affiliate program and set up all the processes for you. You need to properly set the terms of your program, at how much commission percentage you will give fair for both parties, instructional materials and guide how to promote or advertise your products, prepare images and banners ready to be posted to third-party websites, and many others.
As a result, a good affiliate marketing campaign necessitates some preparation. Especially if the contract agreement pays for traffic rather than sales, the terms and conditions must be strict. In affiliate marketing, there is the possibility of fraud.
Website Conversion
The next section is talking about your website conversion. When anyone performs a pre-determined and desired action on your website, such as signing up for a newsletter, posting a blog post on social media, or purchasing a product, it is known as a website conversion. Your conversion rate is the percentage of people who complete your desired action.
Now, let's get to know some of the important factors that affects your website conversion.
Layout, without a doubt, determines whether or not a landing page can convert. Designers working on UI and UX should include usability, user interaction, and key performance indicators, or KPIs.
Businesses do not want to risk potential leads that use computers other than desktops to reach the landing page. As a result, the designer must consider how the website would appear on screens of various sizes. Furthermore, Google is a major supporter of responsive design. As a result, responsive design is beneficial for both conversion rate and SEO.
Remember that, conversion rates are negatively impacted by excessively embellished, unstructured, and cluttered webpages.
It's time to think about content that will support you on your way to conversion rate optimization after you've taken care of a friendly interface and navigation. A content strategy, like every other marketing strategy, begins with defining the target audience. When you know who your readers are, it's far easier to figure out what they're interested in.
Share useful knowledge that your future clients will seek out. That's how you'll demonstrate your knowledge and ability to assist. That's how you'll earn people's confidence.
Your site visitors are used to those common navigation elements in UI and UX design, regardless of who your buyer personas are. If your landing page design is difficult for your visitors to understand, you will have a hard time converting them into leads.
The place to test your differentiation strategy isn't on your website design. For easy navigation, use a consistent interface. People are used to that, so don't throw them off. The CTAs on your screen must be linked to one another. Your conversion rates will suffer if you have too many competing CTAs.
Clear the screen of clutter. Make the most of the empty room. Examine what your visitors see as they click through your pages. To encourage conversions, a CTA button should always be available.
Finally, make your checkout process easier. Don't forget about smartphone users.
The capacity of a website to generate leads and drive sales is heavily influenced by its loading pace. When a user tries to access a website that takes a long time to load, they are much more likely to look for another source for the material, information, or products they want.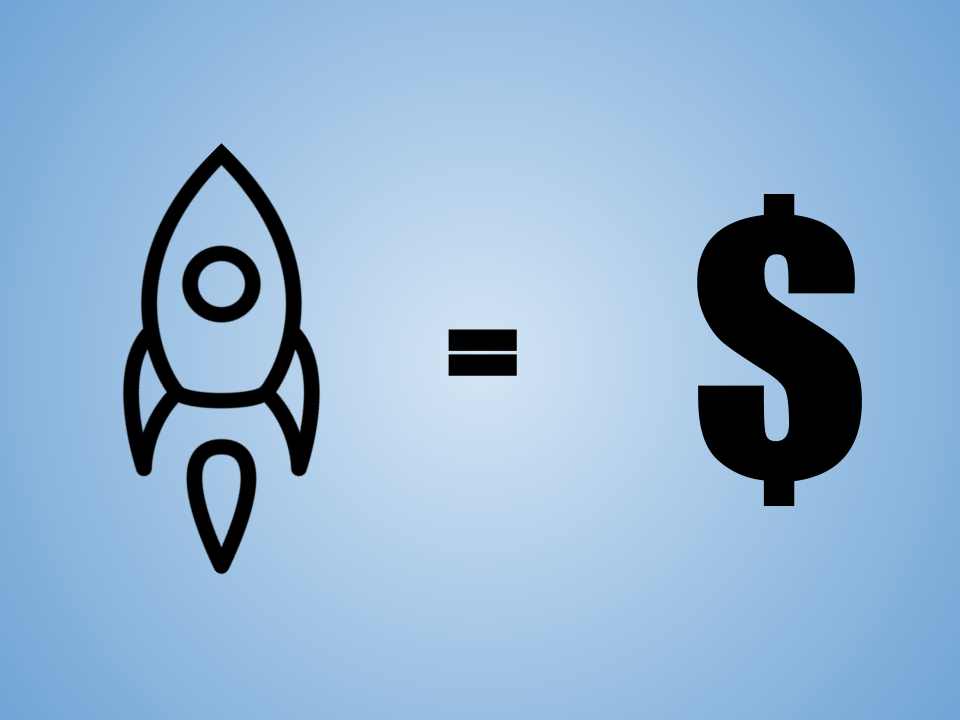 When we talk about results, we're talking about load times, or the first potential barrier between a user and your brand's web material. It is recommended that a webpage load in no more than 2-3 seconds, studies have shown that consumers give up after only a few seconds and press the "back" button. They actually think the website is inaccessible or that the browser is malfunctioning. For potential customers to stay on your website, quick load times are important.
That is why using a good hosting server as well as an excellent caching plugin is important for your website as it automatically helps and unloads your website.
If you don't serve up your pages safely, you may be leaving conversions on the table, depending on how important perceived protection is in your industry. According to a survey conducted by GlobalSign, a web-trust certificate provider, 84 percent of website visitors said they would abandon a purchase3 if the data was going to be sent over an unreliable link.
Aside from changing your links to HTTPS, third-party security vendors also have a security seal, or SSL badge, that you can use with a little Javascript on your ecommerce sites or landing pages. Testimonials and trust seals offer your customers additional assurance that doing business with you online is safe. They're also often linked to higher conversion rates, but your mileage can differ depending on your use case.
Lastly, you should always monitor your website's backup and firewall to prevent harmful attacks on your website, protecting your customers personal information in the process.
You'll need more than just appealing prices and appealing images to boost your conversion rate. On one side, you'll need to position yourself in your customers' shoes to make the user experience as seamless and reliable as possible. Keeping an eye on how these same parameters are evaluated by the major search engines, on the other hand, will help you prevent SEO and conversion killers when doing the above.
Average Order Value (AOV)
The average dollar amount spent each time a customer places an order on a website or mobile app is tracked by the average order value (AOV). Simply divide gross sales by the amount of orders to get the company's average order value.
Knowing your company's average order value will help you determine your overall online marketing activities and pricing plan by providing you with the metrics you need to assess individual customers' long-term value. The AOV serves as a benchmark for consumer conduct, allowing you to set targets and assess how well those objectives are working.
When it comes to growing website traffic, some advertisers overlook the fact that increasing AOV is more impactful – and profitable. Increasing traffic is normally costly, whereas increasing AOV is not. Because each order has a purchase cost, increasing the AOV is a way to drive direct sales and income because the consumer is already purchasing from your shop.
Let's talk about your products. These are the main factor that will lead revenues towards your business. Creating your products depends on your chosen business niche. You must remember that in order to sell your products, it must have a substantial benefit, features that can help solve customer's problems, excellent quality and unique advantages compared to your competitors.
Before putting your products for sale, you must prepare necessary contents and materials that will introduce your products. These are your product page content and documentation. Preparing these two important materials plays a huge role in securing a sale. Is your pages well explained? Is it easy to understand? Does it explain all benefits and uses of your products? Does it show enough images to showcase your product's features? Do you offer help and support? If you are be able to address these questions, therefore your products are ready to be published.
Setting your price points should be well-thought and decided by taking into considerations the many factors that help in building your product. You must consider the time, effort and money spend in developing your product, adding up your desired profit.
Remember that in deciding what price point to set may also depend on the current market. You must check the pricing of your competitors and decide whether you go low or higher depending on your product quality.
Many business owners introduce different price tiers for products and on a subscription basis whether recurring or one time. You can also make use of this pricing structure and see what best fit your products.
Upselling is a sales tactic that involves persuading buyers to buy a more costly, improved, or premium version of a preferred item, as well as other add-ons, in order to make a larger sale. In order to increase order value and benefit, eCommerce companies often combine upselling and cross-selling techniques.
This focuses on assisting the consumers in 'winning' by suggesting premiums, enhancements, or add-ons that will ultimately provide more value and make them feel like they got a great deal; it will turn out to be a consumer satisfaction strategy that also produces additional revenues.
In order to use upselling properly, you must take note to only upsell what is necessary and related to the product the customers is going to buy. The more upsell options you provide to consumers, the more likely they are to accept one. As a result, promote your upsell wherever it makes sense. You don't want to confuse your customers by allowing them to see your upsells. If you show your upsell popup at an inopportune moment, they might not buy anything at all. You'll have a lot better chance of making a deal if you show it at the right time.
One of the most common strategies used by small businesses to increase revenue is to give a discount. But there's a catch: unless you do your research, your discounts can end up harming your brand or reducing your income.
Setting discounts on your pricing is a tactic that will increase sales volume, attract new buyers, and provide you with more benefits. Still, there are downsides to discounting. When you give discounts, it's also possible to end up with little to no benefit. While some of your reduced sales may come from consumers who would not have purchased otherwise, you may also lose profit margins from customers who would have purchased regardless of the discount.
To not abuse discounting which can end you up with nothing, you can start with the basics which is the Bundle Discount and Seasonal Discounts. Bundle discount, rather than lowering the sale price of a single good or service, you lower the price of a collection of products purchased together for this discount. While the Seasonal discounts are event-based discounts are usually associated with a particular date or season, and they are often repeated. This involves discounts offered during holidays, such as New Year's or Valentine's Day promotions.
You can do discounting by promoting a campaign via newsletter. Prepare it very well with the right and catchy content enough for your viewers to not ignore it. Also, you must decide carefully what discount amount to use, how long it will run, how many times it can be used and for what specific products.
Conclusion: Continuously Improve the Factors affecting Sales of your Online Store
Despite that these factors looks overwhelming and seems a lot of work, you really need to work through all these and try to improve them as much as possible to improve your online store sales. Like in order to increase sales you need to focus on working on your Audience, Traffic, Conversion and Order Value, sticking to these main topics to get a good increase in your sales. Then the challenge is to break-down all the factors working all the way down on the topics affecting these elements.
You might also first need to plan carefully and prioritized which you think are the factors urgently needed to be implemented on your online store. Some will have higher priority (e.g. ) while others might first appear less relevant. However, all play an important role in defining how much your sales are going to be for your online shop.